About Holiday Extras
Holiday Extras is regularly named as one of The Sunday Times 100 Best Companies to Work For and achieved number 10 on the list in 2014. Inclusion in the list reflects those core principles held by the company - innovation, inspiration, people and success - and acknowledges Holiday Extras as one of the best employers in the UK.
With 31 years of experience they have had plenty of time to forge the best partnerships and negotiate exclusive deals. They do this to pass the savings onto you.
Holiday Extras try, test and recommend. They have slept in every hotel, parked in every car park they sell. They are dedicated to making your hassle-free. Holiday Extras brings you quality, secured airport parking as well as saving you money. You can compare car parking services in moments. Holiday Extras test all the airport hotels they recommend to you. You can save money with Holiday Extras and wake up knowing you're only minutes from terminal.

Holiday Extras can offer you two types of travel insurances. Single trip travel insurance – one trip of up to 365 days or Annual multi-trip travel insurance – financial cover for unlimited amount of trips across 12 months.
You can also compare car hire with Holiday Extras too. They search thousands of destinations and car hire companies so you don't have to. It doesn't matter if you need the car for holiday or business they can find the best deal for you.
Holiday Extras can take away the stress of holiday money too with a FairFX Travel Money Card. It's a free card that you can use anywhere in the world where you see the MasterCard logo. It is chip and pin protected for your security and you can manage your card from your mobile. You just simply load and spend and save up to 10% on your travel currency too.
Holiday Extras Customer Support
Holiday Extra Customer Support is there to help you every step of the way in your booking. There Help and Support section answers most questions, if not the Frequently Asked Questions page can help too. In fact they have over 150 experts whose mission is to ensure your call or live chat will be answered in 20 seconds or your email within 15 minutes
Holiday Extras for all Your Holiday
Holiday Extras is the UK market leader for travel add-ons - with airport hotels, airport parking, airport lounges, airports by rail and coach, and holiday insurance as its core offerings. Arrangements for seven million travellers are made every year, with over 90% of these bookings coming from the website. Customer technology, fantastic products, unbeatable prices and hassle-free travel are the focus for Holiday Extras. Also visit SkyParkSecure Airport Parking and A2Bairportparking.com for more similar money savings deals.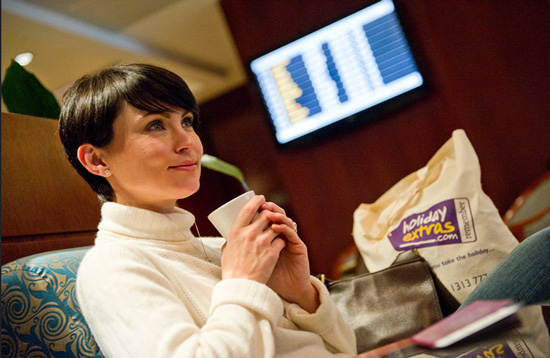 Airport Parking
Airport Hotels
Airport Lounges
Holiday Insurance
Other Extras
Find It With Holiday Extras
Holiday Extras take the hassle out of your holiday by helping you find the things you need. Want airport hotels, with parking, just airport parking, car hire, airport transfers? Holiday Extras can help.
Choose which extra you are looking for and then you can specify more details like where you are flying from, room types, and check in dates etc.
Top Deals
Save up to 60%.
Airport Hotels from £39!
Holiday cover from £12.25.
Check out the Holiday Extras YouTube channel that offers a range of videos giving information about various hotels and other facilities. In the video given here, review the London Gatwick Ramada Crawley Hotel.
Save More with Vouchers
Find the voucher you want to use.
Click the Show Voucher and Visit Site button.
You will be taken to the correct section and note pops up to confirm your discount code has been applied.
When you find the deal you want, click book now and the new price shows your discount applied.
Continue to payment.
Hotels @ Affordable Cost
Are you going to be traveling any time soon? Then consider the variety of cheap travel options available at Holiday Extras. As the name suggests they offer a variety of services that have the aim of reducing the cost of your journey. Read on to check out the type of offers that you can use them for: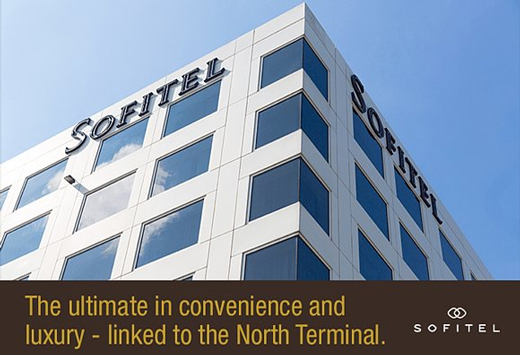 Sofitel Near Gatwick
If you happen to be travelling via Gatwick then consider using the Sofitel Hotel by making use of the offer at Holiday Extras. You can book 1 night stay for a double room for only £130.5 per night. The great thing about this hotel is that no transfer to your terminal is required, as the hotel is only a minute walk away from the airport.
This is a special offer that it cheaper than what you would have to pay if you went to the website of the hotel directly.
Premier Inn Near Gatwick
Another offering from Holiday Extras near Gatwick is the Premier Inn Hotel. It is a great place to stay near Gatwick because it is affordable and provides a good level of comfort. You can book 1 night for a price of £127. As with the other option the hotel is only a short distance from the airport, and therefore you will not require a shuttle service. There will also be no trouble of missing a flight due to bad traffic.
Hampton Near Liverpool Airport
You can stay at the Hampton hotel in Liverpool for only £79 when you choose to book with Holiday Extras. The hotel is a mere 50 steps away from the airport, which means you will not have to hire transportation to get to it. There are convenient trolleys that you can use to haul your luggage with.
Mobile App
The Holiday Extras mobile app is great for planning all those extras you need for your holiday. You can keep up to date with all the unbeatable deals on airport parking, airport hotels, airport lounges and more at all the UK's airports using Holiday Extras Android and iPhone mobile app.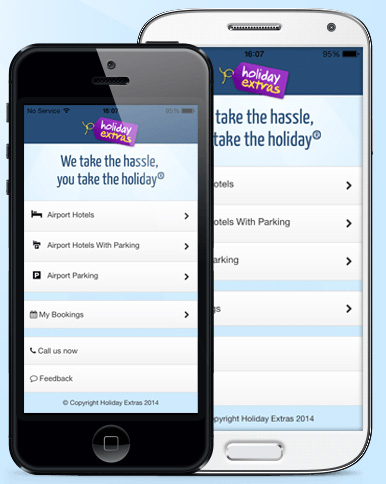 Social Media Link
Free If
Holiday Extras offer a Free if you find it for less. If you find the same product cheaper within 24 hours if confirming your booking with Holiday Extras, it will give to you free. Reclaiming your money is easy. Fill out their online form or call 0871 360 2100. That's it.
Contact Info
Holiday Extras
Ashford Road, Newingreen,
Hythe, Kent, CT21 4JF

To make a booking: 0800 093 5478
Email: hasslefree@holidayextras.com