About Hello Fresh
In a world where most people are hard-pressed to find time to make a proper, healthy meal, Hello Fresh is a dream come true.
It would come as no surprise that most working professionals today hardly have the time to sit down and carefully prepare a healthy meal. For one, it takes time and effort to go out, find a place that provides fresh, truly healthy food and ingredients, come back, find out how to prepare it, and go through the entire preparation process.
Between work, social and personal commitments, it is hard to even find time to sit down and take a breather. And time management goes for a complete toss if you have a family as well. But having a family also means that it is more important than ever to make a balanced, healthy meal all the time. How can you handle all this? It's simple: with Hello Fresh.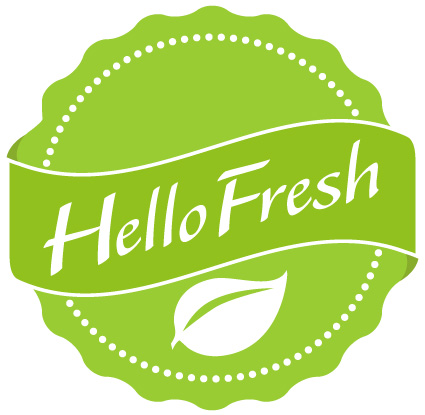 Hello Fresh is the perfect solution for those of you who want healthy meals but lack the time to prepare everything right from scratch. It is also the perfect solution for those of who lack the acumen or even the interest to get into the kitchen and prepare healthy recipes. What does Hello Fresh do? In simple words, it outsources your food preparation and gives you healthy food, all the time.
Hello Fresh creates its own recipes, with its in-house chefs working each week to make recipes that are easy for you to prepare with the health ingredients that it provides. Each meal is interesting but simple to make, and ensures that you follow a varied yet balanced diet.
Hello Fresh does all the shopping for you and plans your recipes. From making the recipes, planning means, grocery shopping and delivering pre-measured ingredients to your doorstep, this service covers everything.
As the name suggests, the ingredients that you get is completely fresh and healthy. The recipes come from a number of cuisines, each one reviewed by the company's in-house dietician to ensure that it is nutritious and balanced.
Hello Fresh engaged with trusted suppliers to provide the freshest and highest-quality ingredients. It is closely linked to small farmers, fish mongers, butchers and culinary enthusiasts to ensure that you get the best ingredients on your dinner table. You can also check out Hungry House for more of such great deals on food.
Check out Hello Fresh's YouTube channel and stay updated on the UK's leading cook-from-scratch delivery service. It makes easier for people to eat great, healthy food and learn how to cook for themselves and their families.
What Hello Fresh Offers!
Hello Fresh offers a unique service, bringing you delicious, fresh ingredients and recipes to prepare them accordingly. You can choose between these two:
Classic box: farm fresh ingredients, easy-to-follow recipes for two or four people and flexible subscription
Veggie box: perfect for vegetarians, the box comes with fresh vegetables and delicious, easy-to-make recipes as well
Family box: all the ingredients for healthy meals for a family of four
Top Categories at Hello Fresh
Browse the following categories at Hello Fresh:
Our boxes
How it works
Our recipes
Gift cards

Top Deals @ Hello Fresh
Check out these great offers available right now at Hello Fresh:
Veggie box for just £4.75 per person meal
Classic box for just £4.90 per person meal
Family box for just £4 per meal
Availing Discounts With Vouchers
Hello Fresh helps you make fresh, nutritious and healthy food at home at really affordable prices, but you can get even better prices with a voucher code. Here is how you can use it:
Click on the 'Our Boxes' category and select the box style you want: veggie, classic, trial classic or family box.
Click on any of the boxes to be redirected to its respective product page, where you can find more details about it.
If you like what you see, select the box size and postal code, and click on next.
Choose your delivery time and date and then click on 'Add to basket'.
You will be redirected to the basket page next, where you have an option to enter a discount code.
Select the option and enter your voucher code, and click on 'OK'.
Check to see if the code has been applied correctly.
Once verified, complete the checkout process and make the payment.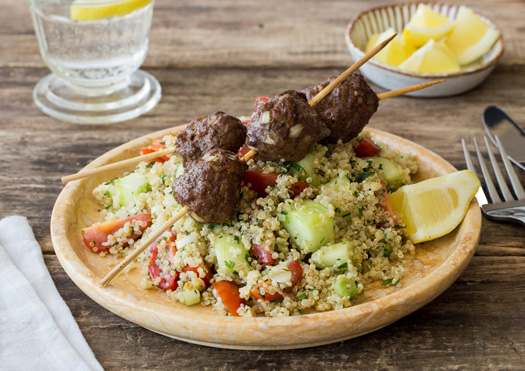 Subscription & Delivery Policies
When you choose a Hello Fresh subscription, you will be asked to pay an initial charge and provide authorisation for recurring periodic charges. If you choose not to allow for these charges, you must inform us. Hello Fresh of the same. Orders are fulfilled and delivered by the delivery date set in the dispatch confirmation. If there is no delivery date specified, you will receive the products within 30 days of receiving dispatch confirmation.
If you are not happy with the box provided to you for legitimate reasons, like the box being damaged, not arriving or missing ingredients, you may request Hello Fresh for a refund. However, you must be able to prove your claim.
If you are not satisfied with your experience with Hello Fresh, you can deactivate the contract within 14 days, without giving a reason for doing so. The deactivation period will expire 14 days after you acquire the products.
Social Media Presence
Contact Hello Fresh
Hello Fresh UK
Oxford House
76 Oxford St
London W1D 1BS

Telephone: 0203 510 6076
Email: hello@hellofresh.co.uk