---
Treat yourself more than you imagined and buy fresh geranium parade at £12.99!



---
Receive free delivery on all order. Hurry offer expire soon!



---
Time to pull the trigger and enjoy savings on purchasing begonia plug plants for spring only from £11.99!



---
Follow through this link to buy mega plant from just £9.99!



---
Enjoy your savings to the fullest on purchase of roses from just £8.99!



---
Buy fresh autumn bedding small plug plants which are starting from £9.99!



---
Click on this link to get 3 for 2 on selected shrubs, trees and roses.



---
Great value for money! Shop for Gardening Direct's most popular products at never repeated bargain prices and get up to 62% discount at spring summer.



---
Spend over £50 at Gardening Direct and get free plants worth up to £14.99! Choose either fabulous wallflower wizard, a tray of 70 medium plugs, 24 large plants or choose Weekend Watering Spikes.



---
Send Gardening Direct gift voucher to anybody across UK. These vouchers can be redeemed on any of range, from Bedding Plants, Shrubs and Perennials to Bouquets and Bird Food!
About Gardening Direct
Gardening Direct is an impressive stop if you are a connoisseur of gardening. Launched in 1996, the site aims to service its customers with impressive varieties of young live plants available at reasonable prices that are delivered to your doorstep. In fact, the site promises something for everyone, from a housewife who has just begun gardening to a gardening expert with its diverse range of plant catalogue, garden hardware and accessories. Moreover at Gardening Direct, you have tons of ways of saving your money, you need not spend huge pile of cash while choosing your inventory.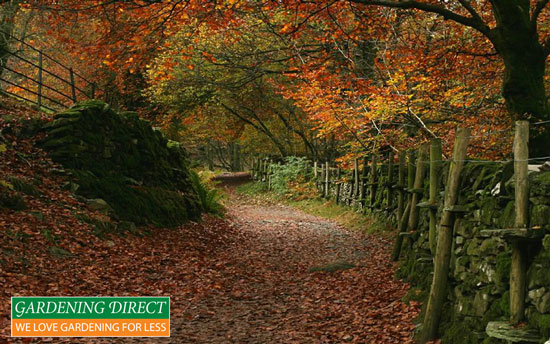 Tons Of Categories
For someone who has just begun gardening, Gardening Direct is certainly a delight. Even for the experts, it offers nothing less. The categories do not seem to end with their myriad collection and it becomes absolutely difficult to come out of the amazing world you will get lured into once you visit the site.
Not only do you find different categories of shrubs, trees and roses but there is no dearth of options if you check the fruit, vegies and seeds category as well. Flowers is a beautiful gift to make someone's day great, you can find lovely vouchers from Teleflorist! Specialty plants which include the carnivorous variety simplify your task by clearing your garden off harmful pests. Moreover, if you do wish to get into the nitty and gritty of gardening, then you can simply order pre-planted containers of bedding plants, perennials, shrubs, bulbs and even vegetable plants.
For those whose passion lies in gardening, there's yet another section designed for you: Gardener's corner. It includes everything ranging from gardener's blog to advice which you would surely appreciate. Gardening advice is available on diseases, pests, gardening tips and themes. There's a sub category here: Growing guides, which give you great tips for growing fruits, vegetables and ornamental plants. This is further sub divided into the type of fruits, ornamental plants and vegetables that you wish to grow. Another interesting feature comes in the form of Gardener's Calendar category which has sub menus as per the month and gives you monthly guidelines, suggestions and advice.
Special Offers
Upon the top left corner, you can select the Offers menu to check out some lucrative deals. The offers are available as per categories; some of the interesting ones being:
3 for 2 offer:Though you will find the offer in the plant category but as the name implies the offer can get you 3 plants at the price of 2.
Irresistible shrub offer: You can bag shrubs at £4.99 worth at least £11.99, if you order above £50. What's even interesting is that these shrubs are no ordinary shrubs but in fact are supplied in 3 litre pot so that they are ready to be taken straight to your garden and planted the moment your order hits home.
Great savings on multi-buy packs of tomatoes, potatoes and onions: If you are considering growing your own fruits and veggies, then you can bank upon the cash saver deals offered by Gardening Direct. You gain in terms of quality as well when you shop here.
How to Redeem the Voucher Code
At Gardening Direct, you not only save due to good discounts but also on applying voucher codes. There are amazing deals all over the internet and using vouchers after you have chosen your favourite items is indeed a very hassle free process.
After you have added the products to your basket from the catalogues, you can click on the checkout option present on the top right corner.
You can click on the "My Basket" options to view the items which have been added to the cart.
Once you click on the checkout option, you are supposed to enter your email id. Incase, you are not a registered user, you would be prompted for the same.
Once you are done, you can enter the voucher code and enter the payment details.
Before continuing with the payment, check all the details to ensure that everything is correct.
You can submit the order finally and look forward to its arrival.
New to gardening or struggling with something? Gardening Direct comes to your rescue with its amazing, How to Garden Vidoes.
As a starter, this video trains you on how to plant your hanging gardens. Similarly, you have other related videos and under each video you can find the recommended plants and also some cash saver deals helping you achieve the best of both worlds.
Gift Vouchers
Opting for gift vouchers from Gardening Direct is pretty unconventional. But such unique gifts are gifts of sorts. How about surprising your friend with these vouchers who is fond of gardening? Ranging from £5 gift vouchers to 20 pound gift vouchers, these can be redeemed on any of the Gardening Direct offerings and even on Bird Food! They are dispatched within 10 days of receipt of order and can be delivered to any UK address with a personalized message.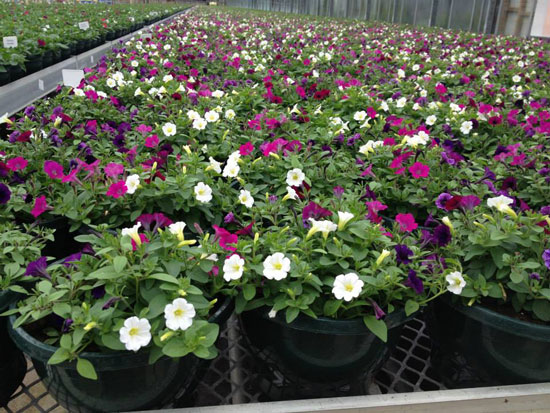 Delivery & Returns
Gardening Direct offers free delivery across the UK and Northern Ireland without setting any minimum amount for shopping. The products are packaged carefully to ensure they are secure while they intransit. In case you are placing multiple orders, then you might receive the contents at different times as the plants are supposed to pass through rigorous quality checks so that you receive exactly what you pay for and in pristine condition.
In case you are dissatisfied with the products you receive or if they are in damaged condition then after notifying within 28 days of receipt you can either receive a replacement or a refund. You can contact the customer service on 01534 876494 in an event of refund or replacement. The delivery of items can also be cancelled at anytime provided they have not been delivery.
Gardening Direct on Social Media
Contact Details
Gardening Direct,
PO Box 631,
Jersey,
JE4 8YE.

Phone: 01534 876494
TEL: 01534 876 494
Email: customerservices@gardeningdirect.co.uk