Garden Wildlife Direct Discount Codes June 2020
Use our Garden Wildlife Direct vouchers for a wide range of products and purchase them at incredibly low prices. These Garden Wildlife Direct discount codes expire soon, so act today and save big.



---
Shop and save 53% on Berry Suet Pellets. Click here for latest offers at Garden Wildlife Direct.



---
Go for this offer and enjoy free delivery on all orders over £25. Check out now!



---
Milk Carton Bird House is designed with waterproof, plastic materials and have a unique hanging feature. Order it from Garden Wildlife Direct with £7 less price.



---
Wild bird seed mixes suit a wide variety of wild birds. It is available for a reasonable price from £1.49 only. Check out this latest offer at Garden Wildlife Direct.



---
Wild birds get great energy by having this RSPB coconut treats available at Garden Wildlife Direct for £2.49 only.



---
Using this easy to use Trigger Picker, you can pick any object from top of the tree or in garden. Buy now from Garden Wildlife Direct for £4.49.



---
Give a wild touch to your home or garden by hanging this Ladybird Garden metal ornament offered for £6.99 at Garden Wildlife Direct.



---
Large size Kingfisher pet carrier priced at just £10.99 has two opening panels and can be dissembled for easier storage.



---
Made using wires and designed exclusively for small birds, this Caged Nut basket costs £12.99 only.



---
This beautifully designed traditional Ernest Charles Wilton bird table with 15 years guarantee offered at £109.99 by Garden Wildlife Direct.
About Garden Wildlife Direct
Garden Wildlife Direct is focused on providing customers affordable options for looking after the wildlife. The retailer focuses on different wildlife foods suitable for birds and other animals, as well as preservation tools such as nesting boxes and fountains. The company wants everyone to enjoy the wildlife in a responsible and caring manner. Whilst the retailers focus has previously been solely on garden wildlife, including birds, hedge hodgs and ducks, the retailer has recently added a small dog food and accessory category to its product range.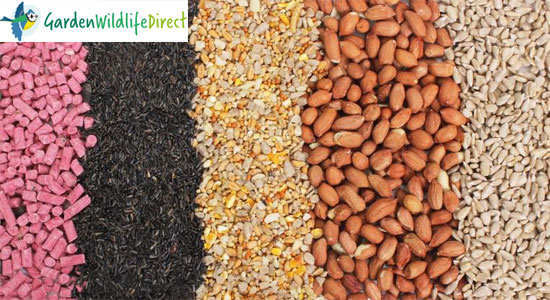 The retailer operates in the UK through its online store. There are no Garden Wildlife Direct stores in the country, but the website has gained huge popularity among UK wildlife lovers.
Product Range
Garden Wildlife Direct's product range is focused on bird foods and accessories, but other beloved wildlife creatures can also safely eat and enjoy the retailer's product. The product range includes:
Wildlife foods including different bird seed mixes, bird suet foods, different wildlife foods and other straight foods
Wildlife accessories such as different feeders, nesting boxes, bird baths and bird hygiene
Wildlife conservation and control products such as pest control and wildlife nesting homes
Other wildlife accessories include books, cards and calendars
Categories & Brands
The retailer actively promotes the following categories:
Seed mixes
Feeders and Suets
The new dog food and accessories range
Popular Brands
Garden Wildlife Direct has a wide selection of familiar wildlife brands in its collection. Some of the popular brands include:
Alan Titchmarsh
The Ernest Charles
Kingfisher Gardening
Honeyfield's
The Nuttery
Grab substantial savings on a variety of online pets supplies, cat food and dog food with discount codes from top retailer available at our site.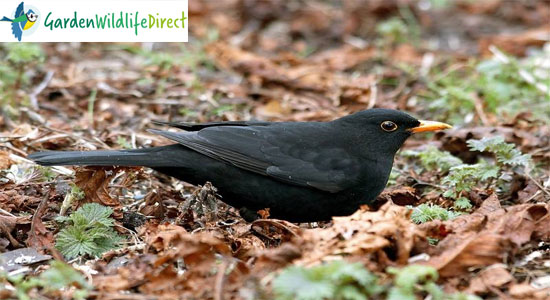 Top Deals for Extra Savings
Garden Wildlife Direct regularly runs stunning deals that could help you save plenty of money on your next order. The current top deals include:
Countryside Wild Bird Start Kit for £9.99
Save 50% on Christmas Dog Stocking
The National Trust Season 2016 Calendar for £3.99
If you order now, you can also enjoy free UK delivery on 12.55kg food sacks and other orders above £25.
Sales Section
You should also check out the Sales section at Garden Wildlife Direct. The section regularly includes marked down prices and offers on goods throughout the website. The retailer also regularly runs seasonal offers, so keep your eyes open for new deals.
Redeem Your Voucher Code
On top of their usual sale items, Garden Wildlife Direct allows the use of voucher codes on its website. You can save a lot of money on your orders and using voucher codes at the website is straightforward enough. When you've selected the items you want to purchase, you need to click the shopping cart. On the first page you'll be able to add all the delivery and billing details, as well as input your voucher code. There is a section called "Coupon Code" on the right side of the screen, simply write your code and click "Apply Coupon". Remember to make sure the coupon hasn't expired and that you haven't already used it.
Garden Wildlife Direct can also be found on YouTube. The YouTube channel of the retailer includes videos about the latest offers and information about different products.
Similarly you can check Birdco and RSPB for hundreds of bird food and accessories at cost effective price.
Reward Program
If you know a friend who also loves looking after the wildlife, then the "Recommend a Friend" reward program at Garden Wildlife Direct is a great bonus. If you are a registered customer at the website, you can log into your account and click the "Referred Friends" section on your account. Once there, you can invite a friend to the website. If the friends signs up with Garden Wildlife Direct and makes a purchase, both you and your friend will receive a £5 credit, which you can use at the site. Remember that you will receive the credit for each friend you refer to the website.
Delivery Information
Orders at Garden Wildlife Direct are typically delivered within 5 to 7 working days from the dispatch. The company delivers to all of UK, including Northern Ireland, Scottish Highlands and Islands, Isle of Man and outlying areas. The delivery charge depends on the location and the weight of the order. It ranges from £3.95 upwards to additional £3.50 per 25kg charge in certain areas of the UK. Deliveries in mainland UK on orders above 12.5kg and up to £25 are free.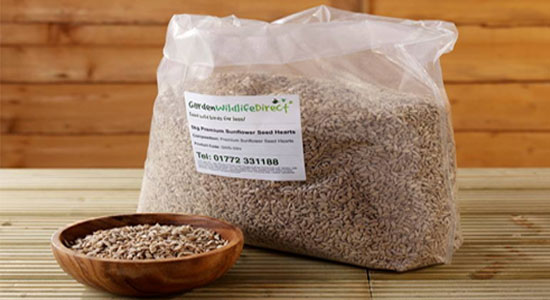 The retailer offers a Next Day Delivery by Royal Mail if order is place before 10am on Monday to Friday. Orders placed after 10am will always be despatched the next working day.
Returns and Refunds
You are entitled to cancel the order up to 10 working days from the day you received the goods. This excludes perishable goods. If you wish to cancel your order, you must inform Garden Wildlife Direct in writing, either via letter, fax or e-mail. You are responsible for the cost of returning the goods.
Customer Support
Garden Wildlife Direct offers plenty of customer support to help make your shopping experience as enjoyable as possible. You can contact the company by phone, e-mail, post or fax in case you have any issues with the order.
Furthermore, you can find a comprehensive FAQ-section on the website, which answer most of the common questions involving delivery, order and payment. You should also check out the Garden Wildlife Direct blog, which has plenty of resources to teach you more about wildlife preservation and welfare.
Social Media Links
You can find the retailer on social media and stay on top of the different offers and promotions it is running. Garden Wildlife Direct is found on the following platforms:
Contact Details
Garden Wildlife Direct
Unit 1 Industrial
Millennium City Park
Millennium Road
Preston
Lancashire
PR2 5BL

Customer Care: 01772 440242
E-mail: info@gardenwildlifedirect.co.uk