VoucherBin > Stores >

Gameseek

:

8

Active Vouchers



---
Play and enjoy the Gameseek Expo and get a chance to save another 10% on your tickets.



---
Go for online shopping at Gameseek and grab free delivery when you spend over £30 or more on your orders!



---
At Gameseek you can shop for multiple PS4 games offered from £48. Limited time offer!



---
Shop for FIFA World Cup Brazil 2014 Xbox-360 game at £39.75 only. Shop now from Gameseek!



---
Time to pull the trigger and receive best sellers offered from £6.99 at Gameseek!



---
Enjoy your savings to the fullest on the purchase of gadgets from Gameseek starting from £3.75!



---
Splitter cable from Gameseek is a perfect connector for your computer which provides one to one strong connection between the devices. Shop at 53% reduced price!



---
2-in-1 Laptop Bag from Gameseek is a multi storage bag for both laptop and notebook. Grab this now and save 35% on your order!
About Gameseek
Since 2000, Gameseek have been providing specialist E-tailer services all at fantastic prices. Putting their customers first, not only do Gameseek offer a strong selection of Video Games, DVDs, Electricals and more, they value their customers and pride themselves on making your shopping easy and enjoyable.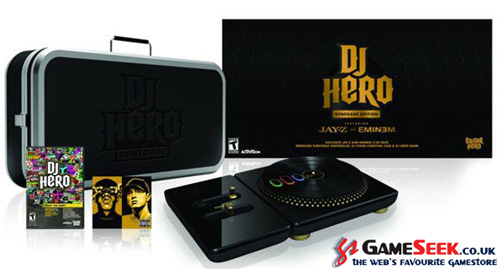 After starting with a smaller setup as a basic online store with just a handful of games, Gameseek now has a huge following in their customer base and over 25,000 products. Although the majority of their custom comes from the UK, Gameseek do also deliver to Europe!
What's more, if you're stuck with your purchase, have a question or just want to find out a little more information from Gameseek before you buy, head over to the Help Desk on site to find everything you need!
Products & Brands
If you're looking for video games, computing, electronics, books, blu-ray, DVD, toys & gadgets, baby & toddler, home & garden or clothing products, then you've come to the right place. With huge ranges of products under each category, we're sure you'll find exactly what you're looking for with Gameseek. Head straight to any of these categories under the departments heading or choose your games console from the drop down menus across the top toolbar and you're good to go. If that's not enough, you can also shop by price when you get to your chosen section!
As a leader in the online gaming retail world, Gameseek stocks and sells all of your favourite brands. From PlayStation and Xbox through to Nintendo DS, Sony PS and PC Games! Find all you need and even shop by console to make sure you're only searching the brands you know and love!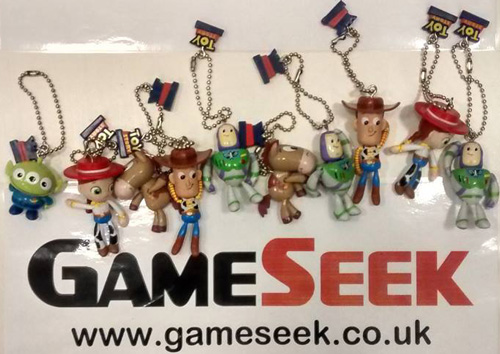 Delivery & Returns
Once you've found your products, you can choose from a really great range of delivery options to get your hands on them ASAP! If you're in the UK you'll get Parcel Force's next day delivery guaranteed service and for Europe, your order will be sent with Royal Mail Airmail. Costs start at £2.99 or a free on orders over £30 - what more could you want! Perhaps a reassuring returns service - you've got it. With Gameseek, shop with the assurance that you can return your items within 14 days if it is still within its original condition!
For full details on delivery and returns, check out the Gameseek website. For more of such savings, put a glance at Gamefly UK that offers range of such products.
Top Deals for Extra Savings
If you love to make sure you save as much as possible when you shop online, then you're going to love Gameseek. With everything from their seasonal sales down to their daily deals, promotions and discounts, we've pulled together the best that they currently have on offer to for to start saving with today.
Replacement Game Cases just 50p in 'Today's Deals'.
Collect Nectar points as you shop!
Great prices available in 'Today's Deals'.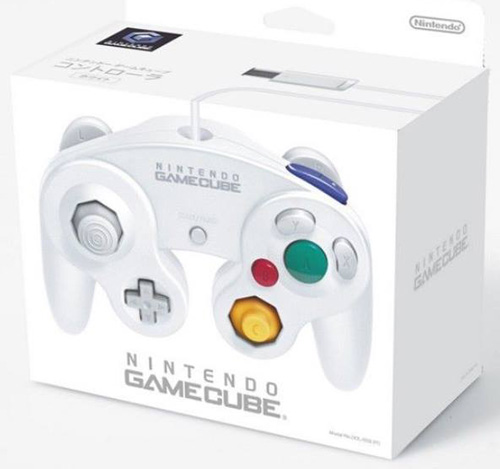 How to Redeem Your Voucher
Whether you're a bit of a newbie to online savings or just fancy a quick refresh, we've put together some simple online shopping and saving guidelines to keep you on track!
Head over to the Gameseek website to start!
Either browse through their categories or search for the items you want and add the items you want to purchase to your cart as you go.
When you think you've gotten everything you need, view your cart to make sure that it is all there.
Then, when you're ready, head through to the checkout.
At the checkout, enter your discount code and click 'apply', or, if you're redeeming an offer, you may find that it has been automatically applied for you.
Before you continue, enter your payment information and delivery details carefully - checking that they are correct.
Then, all that's left to do is submit your order and you're done!
For videos on their latest products, gaming reviews and offers, follow Gameseek on their YouTube channel! You'll find videos just like this one, a Call of Duty gameplay and commentary, and much more!
Nectar Points & Loyalty Program
Win Free Games And Stuff
You can win free stuff on Gameseek by battling it out with your friends. Play some competitive game against or with your friends and the winner will be eligible to win prizes from Gameseek.
Nectar Points
Nectar is a loyalty based service company that rewards you with points for repetitive purchase from a given store. Gameseek has joined alliance with Nectar, so now every time you purchase anything from Gameseek, your Nectar points will start to accumulate. Before you purchase anything from Gameseek, make sure you swipe in the digits of your Nectar card. This will ensure the points are kept track of. You can use the Nectar points to purchase something else.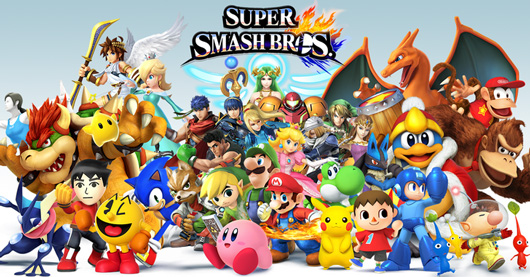 Loyalty Program
It's not only Nectar that Gameseek have struck up a partnership with, Mega Points is also their partner.  Mega Points is also a loyalty program that allows you collect points with every purchase made in Gameseek. By accumulating 1000 Mega Points, you can purchase something worth £2. Save up around 5000 Mega Points and you could end up purchasing 7 games or 5 DVDs. That has to be a very tempting deal. You can earn Mega Points in other ways too, make a comment on any of the reviews or enter the Mega Point competition to earn those points.
Refer your Friend
You can also refer your friend to subscribe Gameseek. You can also recommend more than one friend. You just need to enter your name, email id and your friend's email id. No matter what the console is, you are likely to find your game over here. Not only that, you can find other stuff like electronics, blue ray disks, toys and gadgets and even home  and gardening products.
Subscribe for Gameseek newsletter by signing up with your email id and be the first person to know about their latest offers and deals. Gameseek also provides special offers to their subscribers.
Social Media Presence
Gameseek are also social! Find them on all of your favourite social media channels to be the first to hear about their latest products, news and offers.
Contact Details
Unit 16 Premier Park,
Road One,
Winsford Industrial Estate,
Winsford,
Cheshire, CW7 3PH.

Online contact form available at website.
Phone: 01606 226460