FotoSENSE Discount Codes September 2018
Use our FotoSENSE vouchers for a wide range of products and purchase them at incredibly low prices. These FotoSENSE discount codes expire soon, so act today and save big.
VoucherBin > Stores >

FotoSENSE

:

10

Active Vouchers



---
Get digital cameras, scanners, camcorders and many other printing accessories for up to £75 and get them delivered for just £2.46! Order now and make big savings!



---
Buy high quality Epson all-in-one printers which has all the functions like printing, scanning and copying for as low as £135 at FotoSENSE. Check out this offer and save!



---
Shop for Nikon Coolpix digital cameras featuring BSI CMOS sensor, optical zoom lens, dot LCD monitor and lots more at FotoSENSE from just £129.



---
Purchase Canon camcorders featuring HD video lens, CMOS pro sensor, optical intelligent IS and lots more from only £639 at FotoSENSE. Don't miss out this offer!



---
Order Lowepro S&F light belt and harness kit that includes lapel strap keeper for securing camera to body while in motion for just £81. Check out now for great savings!



---
Viking ED-S binoculars provide one of the brightest, sharpest images on the market today that feature extra-low dispersion (ED) glass to ensure maximum light transmission. Save 34% on these binoculars at FotoSENSE.



---
The Nikon CF-DC2 Semi-soft Case is a nylon eveready case designed to carry a Nikon D5000 Series digital SLR camera with a small wide angle or short zoom lens attached. Grab this case for £35.95 at FotoSENSE.



---
Buy the latest award-winning Panasonic digital camcorders from FotoSENSE that are easy to use and so much fun. Get the range of camcorders from £259 at FotoSENSE online store.



---
Designed for video and stills shooters alike, the Lumix DMC-G80 from Panasonic is a versatile Micro Four Thirds camera characterized by its quick performance, flexible photo capabilities, and UHD 4K video recording. Get the body at £619 from FotoSENSE.



---
3 Legged Thing's newest professional AirHed is a beautifully crafted, multi-functional ball-head, precision engineered from aircraft-grade magnesium alloy, and furnished with stainless steel fixings. Pay £149 for this Ball Head at FotoSENSE.
About FotoSENSE
Be it the zone of photographic equipment, reliable tech support or photographic advice for professionals as well as amateurs, FotoSENSE is the online hub of photography in every sense! With an inexhaustible collection from world-class brands like Canon, Panasonic, Fuji and Nikon, there's virtually nothing under the category of photographic equipments that you will not find here. Armed with a decade of rich experience and valuable expertise in the multi-faceted field of photography, the FotoSENSE Team has been committed to providing the best periodic offers and unparalleled discounts.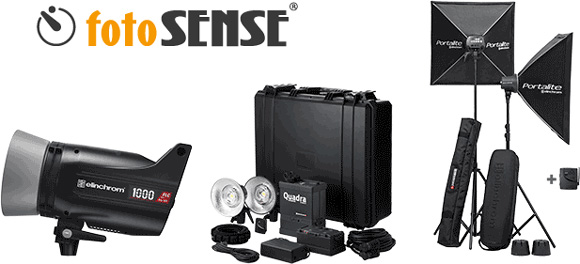 Moreover, there is comprehensive product info available on the website, which makes it much more useful for buyers and aids in facilitating well-informed purchase decisions. With a brilliant team, each member of which is passionate about photography, their undying zest for providing the best advice, information, product ranges and costs, FotoSENSE is truly the King of all Online Photography Stores!
International Reach
Not only does FotoSENSE facilitate international deliveries to several countries, the online store also allows you to choose your preferred currency for payment. The options provided include Australian Dollar, British Pound Sterling, Euro, New Zealand Dollar, Norwegian Krone and US Dollar. Over 35 countries are included in the purview of the international deliveries provided by FotoSENSE.
Premium Range of Products
Film Cameras
Digital Cameras
Digital CSC
Digital SLR
Digital SLR
Accessories
Bags
Tripods
Studio Lighting
Binos and Scopes
Printers
Gadgets
Featured Brands
Nikon
Bowens
Fuji
Elinchrom
Gary Fong
Manfrotto
Panasonic
Canon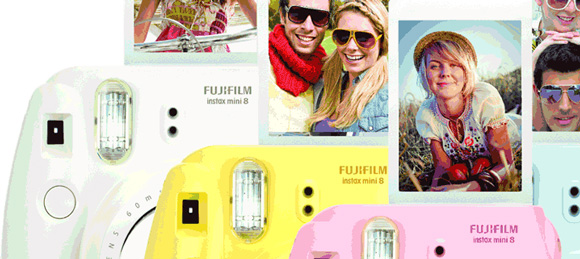 Unbeatable Price Match Promise
Shopping on FotoSENSE is all the more alluring, owing to its price match promise. Should you find the same product at a lower price (including delivery charges) on another website, you can straight away get in touch with the FotoSENSE team and provide them with the necessary details. Once the offer is verified, FotoSENSE will try its best to meet or beat the price! Get plenty of savings for all electronics gizmos ranging from cameras, video games, smart phones and much more from top rated brands like PC World and Currys.
Free Extended Warranty on all Cameras and Camcorders!
A free extended warranty of 3 years, over and above the manufacturer warranty is provided by FotoSENSE. While most photographic stores provide only spare parts warranty, FotoSENSE provides you with both, spare parts and labour warranty! For those who wish to extend their warranty to 5 years, a purchasable add-on is available on the relevant product pages.
Check Out These Superb Deals
Fujifilm Instax Mini 8 Deluxe Bundle for £99.95 only
Sports HD DV SJ4000 at £73.99 only
Fujifilm Instax Mini 90 for £125 only
Panasonic Lumix TZ70 Digital at £309 only
Ways to Redeem your Voucher Code
Click on the product that needs to be purchased and go to the product page.
Check the availability, followed by clicking on any add-ons that you might require.(Memory Cards/Batteries/Extended Warranty etc).
Feed in the quantity required.
Verify all the details provided and click on 'Add to Cart'.
Enter your Voucher Code near the order summary and click on apply.
Select a payment mode and checkout.
WEEE Regulations
The United Kingdom has enforced the law of Waste Electrical and Electronic Equipment to promote the environmental sustainability and safeguard the interests of customers. Its primary objective is to enable the manufacturers to bear the costs of the treatment and recovery of waste electronic equipments. In addition to this, the producers are not allowed to charge anything from the customers who return the waste products. However, the quantum of these items is growing up to 5% every year, leading to degradation of land and natural habitat. In order to overcome this crucial issue, waste products can be recycled or repaired, if possible, thereby promoting healthy and enriched environment throughout.
FotoSENSE has come up with this magnificent approach to take back the waste electrical and electronic equipment free of cost. However, this can be made possible only if you have purchased some new electrical and electronic equipment from FotoSENSE. In order to avail this facility, the customer is required to return that waste equipment within the time period of 28 days. Once the order for the new product is placed, the customer can send email in order to ask for WEEE authorization number for return purposes.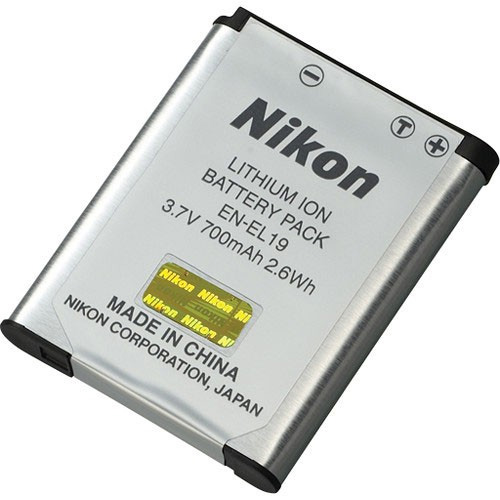 Batteries are the stuff which can't be disposed off anywhere. But, you need not worry as FotoSENSE is present to make your lives easier in this aspect as well. Waste batteries can be returned to the respective authorities in an efficacious manner. However, it should be known that these batteries are returnable only if a person comes to the business organization and returns them personally. In case, the return is made via post, it won't be accepted anyhow. The plastic is recycled completely by the dedicated employees in the carrier bags. FotoSENSE is striving day by day to bring innovations to its recycling methods and protect the surroundings for the future generations.
Delivery Policy
Be it for deliveries within the UK or international deliveries, please ensure that you provide an alternative delivery address, so that your consignment can be delivered if you happen to be at your workplace or do not happen to be home for any other reason. Either Royal Mail or DPD Delivery Services are made use of, for the purpose of carrying out international deliveries. The Express Delivery Charges for UK, wherein the products are delivered to you the very next day, are priced at £8.95 and £14.95, based on all-day or before-noon deliveries.
Refund Policy
To return any product purchased from FotoSENSE, you have a 30-day time period. Always ensure that the product is undamaged and in original packaging material prior to returning the same.
Social Media Links
Contact Details
fotoSENSE Ltd
Units 11 Riverside Park
Waters Meeting Rd
Bolton
BL1 8TU

Customer Care: 01204 532325
E-Mail: helpdesk@fotosense.co.uk