Fashion EyeWear Discount Codes October 2019
Use our Fashion EyeWear vouchers for a wide range of products and purchase them at incredibly low prices. These Fashion EyeWear discount codes expire soon, so act today and save big.



---
Get 1-year warranty with 100% UV protection on Jimmy Choo Kalia/S EL8/EU Black-Gold Glitter/Grey Gradient from Fashion EyeWear. This designer sunglasses cost 30% less than its regular price with free UK delivery.



---
Shop for the best quality eyewear collections from Fashion EyeWear and receive free worldwide shipping on orders over £120. Grab the exciting deal now!



---
Oakley is a renowned sports eyewear brand that provides an amazing range of frames and spectacles for sport loving people. At Fashion EyeWear, purchase them to enjoy 25% savings on Oakley True Digital Lenses.



---
Purchase designer glasses, sunglasses & other eyewear products from Fashion EyeWear to enjoy an extra 15% off using the code.
Click to copy & open site



---
This Carrera 5032/V OGE Havana-Ruthenium is suitable for varifocal with free lenses & crafted by qualified opticians. At Fashion EyeWear, save £15 on its purchase price!



---
Check out this special offer at Fashion EyeWear which provides branded Calvin Klein Sunglasses From £29 only. Buy now to save more!



---
Choose this branded Ray-Ban Aviator RB3025 sunglasses from Fashion EyeWear that features 100% UV protection, with lens prescribed. Available in different colours & sizes, buy now for £89 only.



---
Avail free lenses on buying selected stylish range of glasses, frames prescribed & curved lenses from Fashion EyeWear.



---
Register to sign up for exclusive discounts, deals & offers directly in your inbox. Hurry up, visit Fashion EyeWear now!
About Fashion EyeWear
The world of eyewear has evolved to include an extended variety of choices for all to try out. These include all sorts of fine models that are attractive and interesting to wear. Today the Fashion EyeWear website offers a number of different choices for people to wear right now.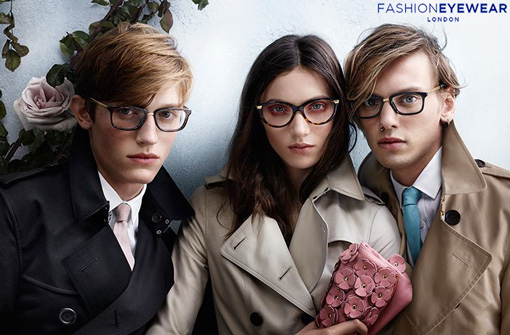 Fashion EyeWear has been in operation since 2008 and has quickly developed a reputation for being one of the most trustworthy websites for eyewear in the United Kingdom. Today the site sells many different choices that are enticing and attractive for all to wear. The site focuses on all sorts of glasses and will especially help people get the frames that they want with the lenses that fit their specific needs. This should make for a very easy to utilise sysetm for buying products.
Buying Products
You can order eyewear from the Fashion EyeWear website with a few important steps in mind:
First, choose the type of eyewear you want to order followed by the particular brand you are interested in.
Search for options based on the frames that are available. You can compare options and search for choices based on the colours that are available.
Enter in details on the size of the eyeglasses.
You can add details on your lenses if needed. You will need a proper prescription report to get the lenses that you want.
You should get details on the overall product that you want followed by the price for the item.
You can also go to the site's physical store in the Chiswick region of London. However, many of the best deals that are offered by the store can also be found through the store's official website.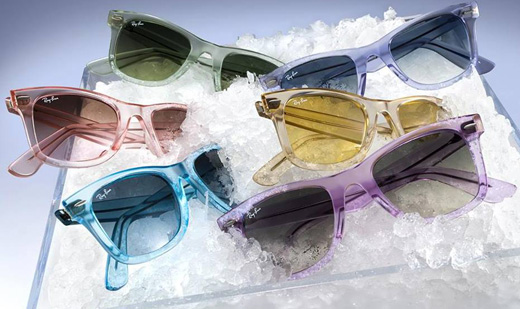 Amazing Money Savings Deals
The sales on this site can be searched through by visiting the Sale section on the top part of the site. This section lists information on the many different deals that you can enjoy and will entail special values including the following:
Up to 50% off on individual products
£10 off on products of £100 or more
Free cleaning kits with select purchases
Free delivery throughout much of the mainland UK
Many of the sales that are in the physical store in London can be found online. You can even get the price from a competitor matched through the site, thus ensuring that you'll get the best possible discount or deal on the eyeglasses that you want.
Voucher Code Redemption
Voucher codes are available for use on the Fashion EyeWear website. These voucher codes are good for various discounts and are especially perfect for all customers. There are a few steps to use:
Check out the website for the various collections of glasses.
Choose the one you would like to buy and select the required colour and size.
Click Buy and add to Wishlist Basket.
Enter the voucher code in the Apply coupon code box provided and click secure checkout.
If you are a registered user log in using email id and password or checkout as a guest.
Enter the required billing and shipping address.
Choose the delivery option and proceed to payment for order confirmation.
Visit Fashion Eyewear YouTube channel to know about their latest product releases and offers. Check out this video that gives a brief review of the product Ray Ban Liteforce Wayfarer RB4195.
Fashion EyeWear focuses on traditional eyeglasses and sunglasses. These include designer sunglasses from dozens of different high-end brands. The site particularly sells prescription lenses as well. You can enter in details on your prescription to the site and then get lenses that will fit in perfect with your general needs, thus giving you the help you deserve to see better. Also, you can check out our site for updated vouchers & promotional offers on similar type of vision products from top online retailers like SmartBuyGlasses and Ozeal Glasses.
Delivery Policy
The time it takes to get your eyewear delivered will vary based on whether or not you need a prescription. It can take 10 to 14 working days to get prescription glasses delivered in the UK. Meanwhile, it only takes about one to three working days to get your glasses in the UK if they don't entail a prescription. The timeframe may take longer in the event that your glasses of interest aren't in stock.
You can also get items delivered to other spots in the world. It can take three to five business days to get frames delivered while it will take 12 to 16 business days for prescription glasses to be sent out elsewhere around the world.
The delivery process is free throughout the mainland UK. It will cost extra to deliver to offland areas and £12 for areas around Europe outside the UK.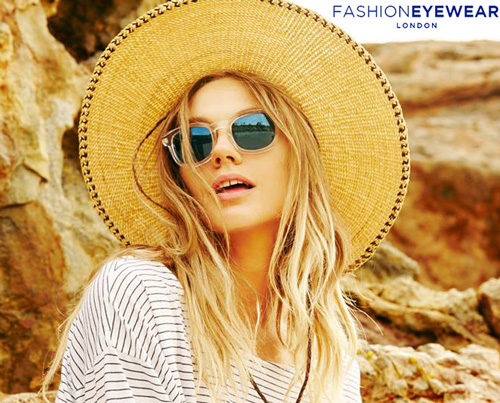 Returns can be taken care of through a simple fourteen-day plan. That is, you can return your glasses and lenses within fourteen days after you order them. You can get a proper refund or a replacement on any lenses or frames that you order off of the site. The return process can be done with the same receipt from the original order.
Added Support
Fashion EyeWear has a special price match feature. You can submit a price from another website and get it properly matched. This is provided that the price meets the standards that were set by the site. Also, the price match cannot be combined with any other offer available on the website.
Social Media Links
The site's official Facebook page offers information on many types of popular frames and products for sale on this site. The latest trends in eyewear are also covered on this page.
Reports on new trends and styles in the world of eyewear are covered on their Twitter page.
Fashion Eyewear's Google+ page highlights various events and special features run by the site.
Contact Info
Fashion Eyewear
426 Chiswick High Road
London W4 5TF
Call: +44 (0)20 7590 5500
Email: info@fashioneyewear.co.uk
Live chat also available at website.