Experience Days Discount Codes June 2019
Use our Experience Days vouchers for a wide range of products and purchase them at incredibly low prices. These Experience Days discount codes expire soon, so act today and save big.



---
Book Taster Drifting package with savings of £60 at Experience Days. Don't miss out this offer.



---
Check out this offer where you could save £20 on Supercar Driving Experience - 1 Car package. Grab this offer as soon as possible.



---
Pay £16 less for Bungee Jump London O2 Arena package. Visit Experience Days for huge savings.



---
Book & save £15 on Chocolate Workshop package. Check out now!



---
Get SuperCar Driving Experience - 5 Car package & save £5 on your order with Experience Days. Use these vouchers before they expire.



---
You will have a great time experiencing the Brewhouse and Kitchen venues for a full day brewery experience. Start your tour for just £85.



---
Take to the off road in style and experience the future of travel with Segway adventure rise for 1 hour. Ride it for just £44.



---
Explore one of the Britain's most beautiful and popular coastal resorts as you fly over the blue sea and many spectacular sights in Dorset all for just £99.



---
Unwind into an adventurous world with the best-selling nationwide Bungee experience for £69.
About Experience Days
For those who are looking for the perfect gift for any special occasion, Experience Days is a company that has a lot to offer. You can select from a huge range of unique and exciting experience gifts for someone special helping to ensure that the gift that you give will be very different to anything else they receive. Whether you want to treat them to some serious rest and relaxation or give them the adventure of a lifetime, you will find the perfect solution to cater for your needs. You will clearly find labelled categories to choose from on this colourful and exciting website, which is user friendly and packed with information.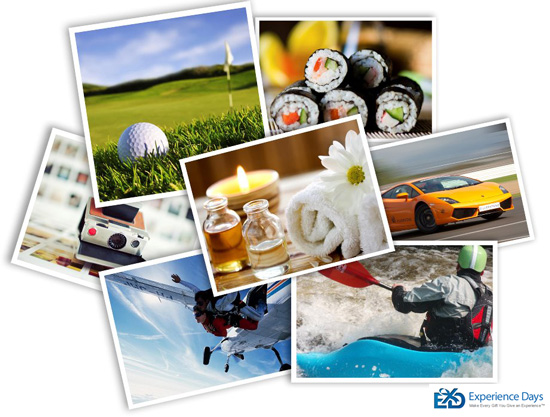 International Reach
The experiences available are offered in destinations across the UK including Scotland and Northern Ireland. However, if you live overseas and wish to purchase an experience for someone in the UK you can do so, as delivery can be via email so you can simply forward your gift onto the recipient via email.
Experience to Choose From
Amongst the various experiences you will be able to choose from are:
Pamper Days: This includes spa days, overnight breaks, spa vouchers, makeovers, beauty treatments and photo shoots.
Driving Experiences: Including track days, off road driving experiences, stock car racing, Segway experiences, drifting, go karting, and stunt driving.
Flying Experiences: Includes hot air ballooning, hang gliding, paragliding, flying, skydiving, parachuting, flying lessons, helicopter lessons, helicopter tours, and aerobatic flying.
Adventure Experiences: Such as rock climbing, archery, clay pigeon shooting, abseiling, high ropes courses, tree house stays, ice climbing, fire walking, gorge walking, hill walking, survival courses, horse riding, bungee jumping, paintballing, martial arts, zorbing, combat training and a range of board sports.
Days Out: Including London days out, sightseeing tours, movie tours, train journeys, Orient Express, wildlife experiences, golf days, sporting days, fishing, and zoo experiences.
Water Experiences: Including power boating, surfing, yachting, scuba diving, whitewater rafting, jet skiing, kayaking, boat tours, canoeing and dinghy sailing.
Gourmet Experiences: This includes dining out, afternoon teas, wine tasting, cookery experiences, chocolate making, cocktail making, sushi making, ethnic cooking and gourmet cruises.
Lifestyle Experiences: Includes jewellery making, case baking, dance and yoga classes, arts and crafts, glass making, cocktail making, cosmetics making, recording studio, spy games, photo shoots, and ghost hunting.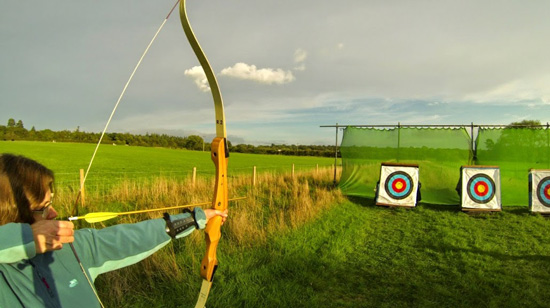 Categories
In addition to the main categories outlined above, there are a number of special categories to keep your eye on when you go onto the Experience Days website. Some of the key ones include:
Special Offers: This is a great way to get some really special deals on a variety of experience days.
Occasions: To make your choice easier, you can use the occasions category and simply select the occasion you are buying for. You can then browse a range of potentially suitable experiences.
Choice: When you use the choice category you can select from a range of experience day vouchers, giving the recipient the choice of what type of experience to treat themselves to.
Locations: The locations category will save you time and hassle, as you can search for experience days in a particular location.
Let your loved ones and family members feel special with unique gifts vouchers available at our site.
Top Deals for Extra Savings
If you want to secure even better value for money when purchasing an experience days gift, there are a number of ways you can do this. This includes:
Look at deals on the homepage: The homepage of the website highlights a range of experiences where prices have been slashed, so you can grab a bargain by browsing these.
Newsletter: Signing up to newsletter means you will get access to a range of great deals and free gifts right to your in-box.
Loyalty scheme: Experience Days also offers a loyalty scheme where you can earn rewards for purchasing gifts through the site.
Accessing special deals and information
If you are looking to gain access to special deals and information at Experience Days, there are a number of methods you can use. This includes:
Signing up to the email newsletter for both special deals and information
Using the company's Facebook and Twitter pages
Going onto the special deals page for access to cut price experience days
Redeem Your Savings Code
Another effective way to cut the cost of purchasing an experience day is to look for voucher and discount codes online, which you can then redeem when making your purchase. To use these you just need to:
Visit Experience Days website.
Add the selected experiences to your basket.
Checkout and either login or register your details.
Select your delivery method.
Proceed with the checkout and enter the promo code in the box provided prior to making payment.
Similarly, you can also check Virgin Experience Days, Siblu Holidays and Treatme Experience Days which offers experiences, value for money and fun for consumer.
If you are looking to find out more about Experience Days and its offerings, you can view a range of You Tube videos covering everything from its vouchers to some of the experiences that are offered. You can take a look at the videos at its official YouTube channel, enabling you to get a quick and convenient overview of what's available.
Delivery Information
There are various delivery options available when you place an order through Experience Days. You can have your tickets emailed through free of charge and then forward them to the recipient or print them off. Alternatively, there are a number of standard postage delivery options including first class post or next day delivery.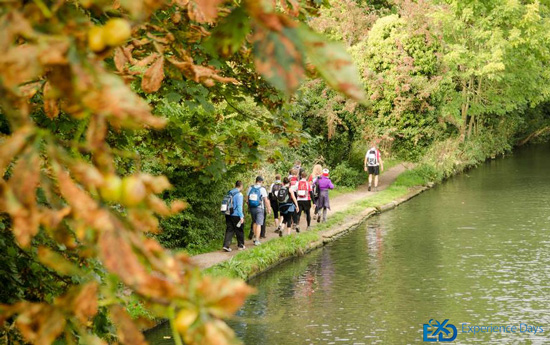 Customer Support
There are various ways of getting customer support at Experience Days so you should have no problem getting answers to your queries and questions. When you go onto the site, a live chat box pops up so you can ask any question as you go along should you wish to do so. You can also get in touch using social networking platforms such as Twitter and Facebook. There is also an address where you can write into the team, a telephone number and an online enquiry form.
Social Media Platform
Contact Details
Experience Days Ltd
Suite 5
100-101 Queens Road
Brighton
East Sussex
BN1 3XF

Customer Care: 0845 862 9911
Contact form available on website.