---
Order Cafedirect Machu Picchu coffee and beans from Ethical Superstore and get 25% savings on RRP.



---
Purchase any products from Ethical Superstore to get free delivery on orders over £50.



---
Check Ethical Superstore to grab 20% savings on Microbead beauty and dental essentials.



---
Ethical Superstore offers 20% savings on all products to minimise plastic indoors.



---
Just sign up for Ethical Superstore newsletter and receive a chance to win £50 voucher on your first order.



---
Get natural, organic beauty and health care products from £1.57 available at Ethical Superstore.



---
Ethical Superstore offers fashion items like jewellery, dresses, and bags for as low as £3.45!



---
Energy efficient electronics and appliances are now available from £3.48 at Ethical Superstore.



---
Buy this award winning 100% quality raw Tyne Chease from £33.40, available at Ethical Superstore.



---
Get ethical living home and garden accessories from Ethical Superstore available under £99.99!
About Ethical Superstore
People use products that in some way or other have been manufactured by harming the environment. Now many products are natural as well as eco-friendly. Not many suppliers offer such products under one roof. Ethical Superstore is one place that offers these products.
Ethical Superstore, UK's leading retailer, serves the ethical market. It operates webshop for fair trade, eco-friendly merchandise, and organic products. Currently the website features more than 3000 products. They offer full service online retail solutions.
Ethical Superstore also operates Natural Collection, which is an ethical lifestyle online shop. It runs Spirit Of Nature, which has grown to be a leading eco baby and child supply company. Other one is Frank and Faith, which covers ethical, organic, and fair trade clothing, jewellery and accessories.
A team that has in-depth knowledge and experience in the field of ethical trading, ecommerce and fulfilment manages the complete business. Currently, there headquarter is located in Gateshead. They deliver product all over UK. They offer products in categories like Groceries, home & garden, Beauty, health, baby supplies, gift, electronics and many more.
Categories To Look Out For
It's time to buy goods that are made ethically, and does not harm the environment like the many other products out there. It's time you made the right choice and the website offers you plenty of them.
The website offers all kinds of products that can be used on a household. There is not particular category they promote. The products offered by them are completely natural and organic. They have brought together some of the most powerful brands that manufacture organic products.
There are brands like Ecover, Faith in Nature, Ecozone, CafeDirect, Suma, Divine, and many more. They also promote new innovators like Rapanui and Ecozone. The number of brands offered on the website numbers over hundreds. Visit our site where you will find a log list of virtual malls discount vouchers that meet your needs from well known retailers.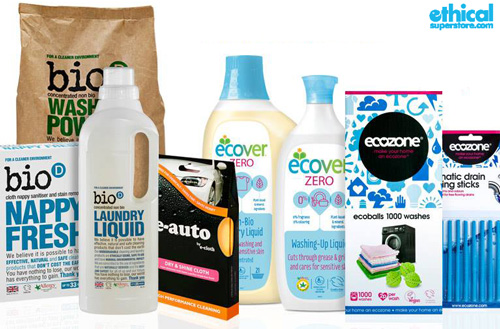 Irresistible Deals
There are several ways to save money on the website. The products and brands are such high number. Some or other way discounts are offered everyday over the website. Here some of the irresistible deals on the website:
Company offers reward points to costumer on every purchase. For every £1, you receive 5 points and for every review, you receive 10 points. The 500 points are worth £2.50.
For £8.98 buy Just Trade Inca Disc Earrings.
For every £50 order, free delivery is offered with in UK.
Purple Dot Scarf @ £7.67.
Komodo Tommy Wool Jacket - £57.75.
Ethletic Fairtrade Trainers for £56.
You can also take advantage of stock clearance sale on website. Check out the special offer section for more on going discounts and deals.
How To Redeem Voucher Codes?
Every few month company sends voucher and unique codes in exchange of reward points. You can use these vouchers on the website to apply several discounts on your purchase. Here is how you can do that:
Open the website ethicalsuperstore.com and browse through the products you want to buy.
Click on the product and check the details like quantity, reward points, prices etc. and click on add to basket.
Continue shopping and once finished go to view basket and click on checkout.
You must create account with the website place an order.
On next page, enter all the detail required for placing the order. On payment option, you can find Gift & Promo codes. Enter the voucher codes and click on Apply code.
The necessary discount will be applied to the amount.
Confirm all the details and make the payment. You will earn reward points even after applying the codes.
Reward Program
At Ethical Superstore, customers get rewards on every purchase. Customers earn 5 point for every £1 they spend. This reward gets accumulated in their account. In value 500 points equals £2.50, which can used to pay for the products. These reward points can also buy vouchers. Every three month company sends vouchers in exchange of reward points. These vouchers may carry good discounts or deals, which can be redeemed on the website.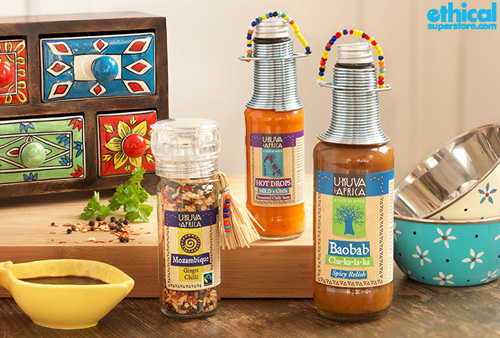 Delivery & Return Policy
They have very efficient delivery service. The charges are calculated based on your postcode area. You only pay for one delivery charge per address. The standard delivery takes 5 days. For order over £50 gets free delivery, otherwise £3.95 is applicable as delivery charge. In case you require it urgently, then you can get the delivery by next day if you order before 2 pm. The charges for order over £50 are £5.95 and £7.95 for less than £50.
Return Policy
Company offers 30-Day no quibble guarantee, which means if you are not satisfied with the order, you can return the product within 30 days and your money will be refunded. However, while returning the product you specify the issue, and whither you require replacement or refund. Make sure send the product in original condition.
Social Media Presence
Contact Information
Ethical Superstore
c/o Spark Etail Ltd
Follingsby Avenue
Follingbsy Park
Gateshead NE10 8HQ
Customer Service: 0333 400 0464
Email: enquiries@ethicalsuperstore.com