English Heritage Discount Codes December 2018
Use our English Heritage vouchers for a wide range of products and purchase them at incredibly low prices. These English Heritage discount codes expire soon, so act today and save big.



---
At English Heritage register for annual & gift membership at best prices. Join now and save more!



---
Step into England's story and learn about the historic places which include palaces, houses, hill figures, castles, abbeys, industrial sites and more. Check English Heritage for more such offers!



---
Register at English Heritage and get student annual membership for £45. Book now!



---
Join English Heritage and receive unlimited access to over 400 places for whole year starting from £3.75 a month.



---
Check out the different membership plans from English Heritage and receive extra 3 months membership for free.



---
Check out the wide range of garden essentials and gifts which are absolutely adorable and pocket-friendly.



---
Keep your cards and cash in one place with this convenient leather wallet from English Heritage. It comes with space for 8 cards and has cross keys printed on the front.



---
Shop any 3 English Heritage or Stonehenge wines or meads and receive the 3 Window Jute Bottle Bag for free, worth £4.99.



---
Unique and archaic, this sword tankard is perfect for history buffs. It is priced at just £20.



---
Buy any 3 English Heritage or Stonehenge preserves or chutneys and get a Jute Jar bag worth £3 absolutely free.
About English Heritage
English Heritage, also officially known as the Historic Buildings and Monuments Commission for England, is primarily responsible to take care of England's national heritage sites and monuments and guard the valuable items that are linked to the history. They are sponsored by the Department for Culture, Media and Sport (DCMS). In addition to the basic maintenance of monuments, the body also encourages travel and tourism in historical monuments and also offers educative tours.

In addition to the above fields of work, English Heritage brings to you, its tourism and retail departments that offer event tickets, booking of heritage holiday cottages, helps you hire historical venues for your special occasions and also lets you shop online from its great range of products, like old vessels, children books, jewellery, food items that reflect England's vivid history.
The website is a gateway to avail of some very fascinating tourism deals and buy exclusive products that are rare to be found anywhere else.
Following are the travel options offered:
Buy Tickets: Here you can buy tickets to various events being conducted like St George's Festival, The Knights Tournament, and The Grand Victorian Travelling Show etc.
Holiday Cottages: You may choose a place to spend a relaxed holiday with your family, from any of the English Heritage's 18 beautiful self-catering holiday cottages. Some of them are the Audley End House, The Carisbrooke Castle, The Walmer Castle etc.
Venue Hire: Who would not want to arrange his or her family get together or wedding or corporate event at a royal castle or in a historic house. You can choose from a wide range of venues on offer.
Partner Products: English Heritage has partnered with some ace product providers that have ethnic and historical significance. There is a range of house and garden products, leisure travel packages and other products.
Online Shop: The online retail shop of English Heritage brings to you some very exclusive house wares, books and other products. Enjoy your shopping with safe transactions and fast deliveries.
Images: You can add an edge to your living room or Bed room by putting up the mesmerizing images offered on the website, you can also get them printed and framed as per your choice.
English Heritage Publishing: They publish books on many subjects like archaeology, historical architecture, sports heritage, general history etc. You can buy these books from their website.
Filming projects: English Heritage offers England's historical site's to those who wish to shoot films or other PR projects in these enigmatic locations.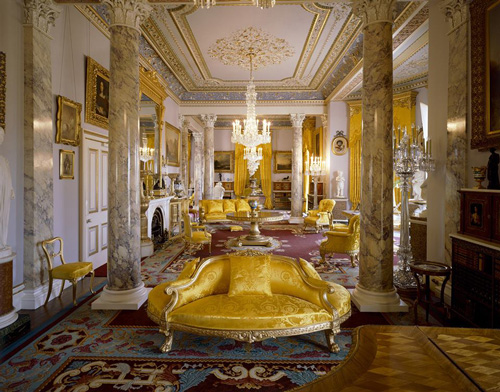 Online Retail
There are numerous gifts and attractive souvenirs which you can buy at your convenience through their website. Browse and buy from a wide range of eatables, show pieces, old vessels etc., that are available online.
Here are the broad categories you can find online:
Books
Collectors' Items
Homeward
Eatables
Jewellery
Toys & Games
Special Offers
You can find lucrative discounts while booking a holiday cottage with English Heritage.
The online retail shop also offers discount and stock in clearance sale. Avail discounts with up to 50% off.
Save money on plethora of online services from leading specialist such as Findmypast by visiting our site.
How to Redeem the Voucher Code
Once you find your choicest gift and other useful items, you can redeem your discount voucher. Just follow these steps to place the order and use the discount voucher.
Choose the product from the category and visit the item page.
Select the desired size or/and quantity and click Add to Basket.
There will be a dropdown, click on View your Basket. Now you see all your shopped items in your Basket and there is a box, which says 'Enter promotional code (if you have one)'.
Paste the code and press 'Submit'.
Click the 'Pay securely now' button.
When you check out, watch the discounted price to be paid.
Watch some very interesting videos related to the historical venues and cottages of English Heritage and the stories related to them.
Membership & Its Benefits
You can buy membership or also gift membership of English Heritage to someone special. A membership brings many benefits along with it, such as these:
Unlimited Free entry to over 400 historic properties.
Free or reduced-price entry to events for members.
Kids go free with adult member.
Complimentary exclusive members' magazine and handbook.
Delivery & Returns
English Heritage has excellent tie-ups to ensure fast and safe delivery of your products. You can find more information on area-wise delivery time and charges.
In case you are not fully satisfied with your product and want to return it, the company will exchange or refund your product in full. Returns must be made within maximum of 30 days and that good care has been taken.
English Heritage on Social Media
Contact English Heritage
English Heritage
Trident Works
Marsh Lane
Bristol
BS39 5AZ
Customer Care: 0370 333 1181
E-Mail: customers@english-heritage.org.uk