Denby Discount Codes December 2018
Use our Denby vouchers for a wide range of products and purchase them at incredibly low prices. These Denby discount codes expire soon, so act today and save big.
About Denby
Denby is one of the top online stores for stoneware in England, and rightfully so. It has been in the stoneware business for more than two centuries, offer skill and beauty in its designs that are unmatched.
Denby uses locally-sourced clay and the expertise and skills of its craftsmen to make some of the most beautiful dishes. More than that, it also creates a wide range of beautiful china and porcelain ware. Starting off with a range of stoneware for the dining room, Denby has come to offer something for almost every room of the British house, including the kitchen with its range of amazing cookware and its collection of accessories and glassware.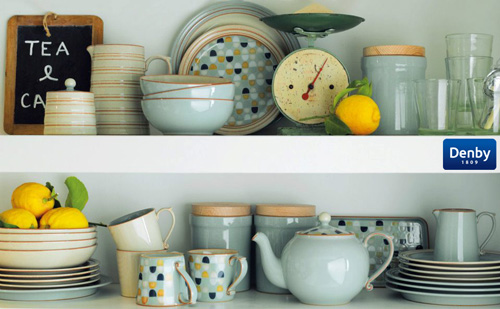 With a history stretching back over 200 years, Denby has a richer heritage than most other brands, and this heritage has only grown with each passing generation. The skills of its craftsmen have passed down the generations and perfected for use in modern production processes as well.
Product Range
Dinnerware: including high-end designs, online exclusives, everyday use sets and more
Kitchenware: cast iron and premium cookware, utensils and gadgets, stainless steelhard anodised and cast aluminium pans and more
Monsoon glassware, wine glasses, everyday barware
Table placemats and coasters, woven vinyl and wooden placemats, faux leather accessories, slate and granite accessories and more
Top Categories
Dinnerware
Monsoon ware
Cookshop
Glassware
Table accessories
Our heritage
Visitor centre and outlets
Offers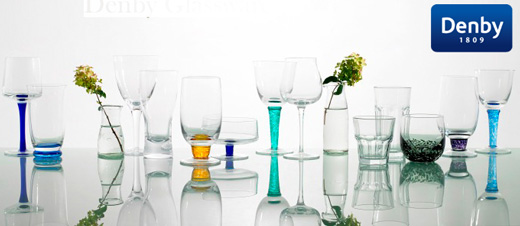 Money Savings Deals
Check out these fabulous deals right now at Denby!
Up to 50% off on regency green and imperial blue
Winter sale with additional 10% off
50% off on hundreds of items
Order 3 Dinnerware sets and pay for 2
Stainless steel products up to 50% discount
You can also check out the Offers category on the navigation bar of the website for regular deals.  Here, you can choose from item clearance, seasonal specials, summer collection and other categories. Click on one of them takes you to the list of products available, with the discounted prices given for each one. Also shop at Scotts of Stow that provides wide collection of kitchen items for a reasonable cost.
Voucher Code Redemption
Take a look at how you can grab the best deals at Denby:
Go to the home page of Denby and click on any of the categories for products on top of the page.
You will be redirected to a product listing page with the prices mentioned for each product.
If you like a product, click on the quantity and then click on 'Add to Basket'.
Once you are done shopping, click on the Basket link on the top right corner of the website.
Enter the voucher code in the box provided to get discount offer.
Review your order, proceed to checkout and make the payment for order confirmation.
Find out more about Denby pottery and watch promotional videos from the past and the present by by visiting Denby YouTube channel. Check out this video that gives a description of how products are made and also displays latest collection of Denby products.
Delivery & Returns
Denby's standard delivery to mainland UK takes three to five working days. The delivery charge is £3.95 per order, with free deliveries on orders over £50 to addresses in the UK. Deliveries to locations in Europe take five to eight working days.  Following are the delivery chargers:
For orders up to £50 - £15.
For orders of £50-150 - £20.
For orders of £150-300 - £30.
For orders over £300 - £45.
If you are not fully satisfied with the order receives, you can cancel it in 14 days after receiving the order. You need to notify Denby about your cancellation within this 14-day limit via postal mail, email or telephone. Denby will instruct you on how to return the package safely and quickly. The products that are being returned have to be unused with the original packaging and barcodes still intact.
International reach of Denby
Denby currently delivers to a number of select countries in Europe, including the following:
Austria
Belgium
Denmar
Spain
France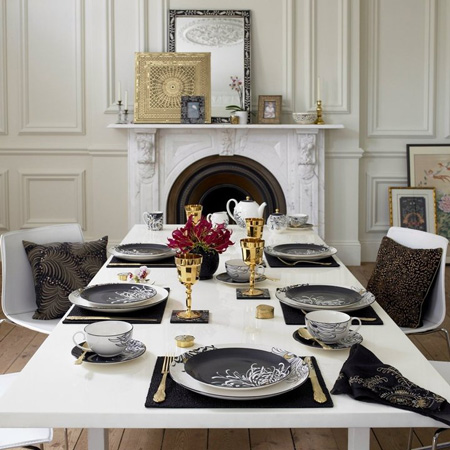 Social Media Presence
Connect with Denby on social media via:
E-Gift Certificates
Get e-gift certificates for Denby products for a minimum amount of £10 and a maximum of £500. Visit gift section at Denby website to create one for the perfect gift.
Denby Newsletter
Looking to make the most out of your loyalty for Denby? Sign up for the Denby newsletter to find out about new products and offers first and to win £1,000 worth of Denby products. You also get to win two Denby mugs of your choice by signing up for its newsletter.
Contact Details
Denby Retail Ltd
Derbyshire
DE5 8NX
Telephone: 01773 740899 (Monday-Friday, 9am-5pm)
Email: consumer.services@denby.co.uk