Crucial Discount Codes September 2020
Use our Crucial vouchers for a wide range of products and purchase them at incredibly low prices. These Crucial discount codes expire soon, so act today and save big.
VoucherBin > Stores >

Crucial

:

9

Active Vouchers



---
Fix your slow computer and feel good about using it again! Load apps and save files immediately with the Crucial BX300, which accesses data over 300% faster than a hard drive. Get it today for £53.99!



---
Get free delivery on all orders within 3 to 5 business days, which includes memory(RAM) and solid state drive(SSD). Check now!



---
Crucial Storage Executive is a free software tool that helps optimize the performance of your Crucial SSD. Download it for free today!



---
Upgrade your computer memory with Ballistix Sport LT DDR4 SODIMM for added performance at a low price of £34.79.



---
240-pin fully buffered DIMMs (FBDIMMs) are used to provide DDR2 SDRAM memory for servers and motherboards that use FBDIMM technology. Get such ASUS DSBV-DX Compatible Upgrades at Crucial from £135.59 only.



---
Buy 1GB unbuffered non-ECC DDR memory module for just £23.99 inclusive VAT only at Crucial. Check out now!



---
Designed to help your system run faster and smoother, Crucial Laptop Memory upgrade of 2GB DDR3L Upgrade For Dell is one of the easiest and most affordable ways to improve your system's performance of Dell. Get it for £17.99 from Crucial.



---
Grab this 2.5-inch internal SSD for just £56.39. It has storage capacity of 120GB and comes with limited 3 year warranty. Limited time offer!



---
Upgrade your memory and SSD with all the necessary screwdriver bits and tools to perform your own repairs for just £9.59 from Crucial.
About Crucial
Crucial has become a popular name in the world of computer memory. Crucial sells a number of different memory-related products for all to utilize. Solid state drives are also available for sale here. This can all be supported through a website that allows customers to easily take a careful look at what memory-related products are available so they can get what they require with ease.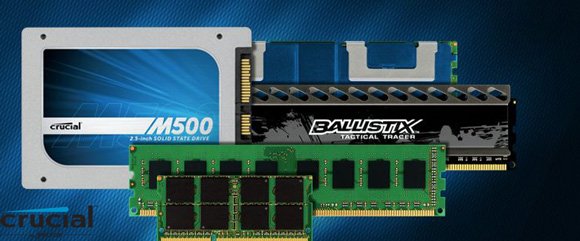 Crucial is a particular subsidiary of Micron, an American company dedicated to the sale and manufacturing of memory items and solid state drives. Micron has grown to cover a large international presence in recent time.
How To Buy Products
The website is designed with a convenient layout and setup that is easy for all to use and allows customers to get a clear idea of what's available for sale. Customers can use a few steps to buy products that they can use in their computers right now:
First, you can mouse over any main section on the site and use the System Scanner feature to find details on which particular memory-related product you should be getting.
After this, you can look around to find different memory or SSD products that you might require. You can also narrow your search based on the capacity of what you need or a speed you want.
You can then add items to your cart and then pay for them as required. The PayPal payment system is accepted here alongside the Visa, MasterCard, and American Express and Maestro cards.
Products for Sale
There are many popular products to take a look at on this site:
Crucial sells an extended variety of memory-related products. These include DDR to DDR4 memory modules.
Solid state drives, or SSDs, are also available. These are made for computers in a variety of individual fields including both PC and Mac options.
Various accessories are also on sale here. These include a number of smaller flash drives.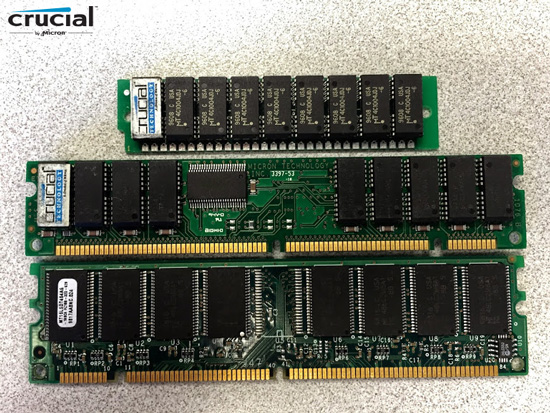 Special Offers
The offers that you can find at the Crucial website will vary throughout the year. You can find that a large number of different memory-related products are available for less than £50 each. This price includes the VAT on whatever you order. The special deals that you can get include the following with many of these changing throughout the year:
Free delivery on an order
DDR memory for as little as £11.99
Mac memory for £12 and up
Solid state drives for as low as £53.99
Grab plenty of savings on all electronics product ranging from cameras and home appliances from stores like Asus and BuySpares by visiting our site.
How to Get the Best Deals
Visit Crucial website.
Add your product in the shopping cart.
Make sure you enter in the proper delivery information.
Add your proper voucher code into the appropriate box on the order page.
After this, check to see that your voucher code matches up with whatever you have to use.
Confirm and place your order.
Crucial wants all people to take a look at their computers to see if they are running well. The odds are you might need more memory in your computer if yours isn't running as well as hoped.
Delivery Details
Products that are ordered before noon GMT on weekdays are often delivered to customers in the UK within two business days. A next day delivery option is also available for those who order early on in the day.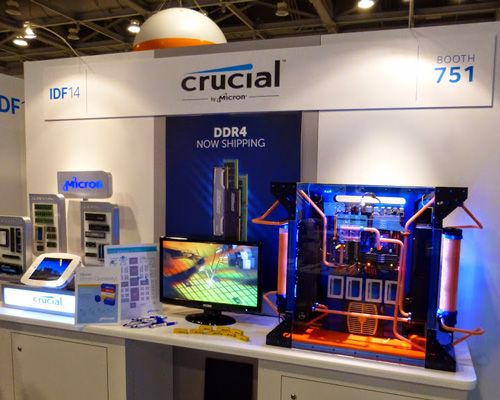 All delivery charges within the UK are free. It will cost extra to deliver items outside of the UK. The total charge will vary by country; whereas the charge is only £4 in Ireland, it is £16 in further countries like Poland and Finland.
Handling Returns
Returns to the site can be handled by entering in your information to the site based on your order and the issue you hold. You will be eligible to get a refund on your order in the event that your product was either damaged in the delivery process or it is a defective model that is not working within your computer. It is typically best to get help for your problems as soon as possible so the issue may be covered appropriately.
Help Is Available
The afore mentioned System Scanner can be used on your computer to identify what components you require. This will entail a small download that will then review the specifics of your computer. This includes points like your computer's brand, the capacity it holds and any spaces that are available for memory use. This can help you get details on what you should be buying for your computer to make it functional and ready for use.
You can also use the Crucial Advisor Tool to get help. This will identify your needs based on the type of computer you have. You will have to enter in its brand, the line it is in and the specific model to give yourself an exact idea of what your computer requires.
The Support section of the site also has a full knowledge base. This lists information on how different SSD and memory products work and how to troubleshoot them. Information on how to identify your memory needs and how different items differ from one another is also included right on this site. The information is detailed and can also be searched through based on individual sections.
Crucial on Social Media
The company's Facebook page has information on the latest forms of memory that the company sells.
Posts on new products are always listed on Twitter.
Information on how products from Crucial work are available on this Google+ page.
Contact Crucial
Micron Consumer Products Group
12 Redwood Crescent
Peel Park Campus
East Kilbride
G74 5PA
Customer care: 0800 013 0330