Cotswold Outdoor Discount Codes January 2018
Cotswold Outdoor offers a wide range of products at incredibly low prices. These Cotswold Outdoor promo codes expire soon, so don't forget to bookmark this page now.
About Cotswold Outdoor
Cotswold Outdoor is a retailer who started out in a garage and sold camping gear. Now Cotswold Outdoor has 70 stores across the UK as well as their ecommerce website. Now they stock outdoor clothing, camping and climbing equipment, travel and active clothing, hiking boots and adventure racing gear.
Although Cotswold Outdoor does not have any stores outside the UK, they do deliver internationally.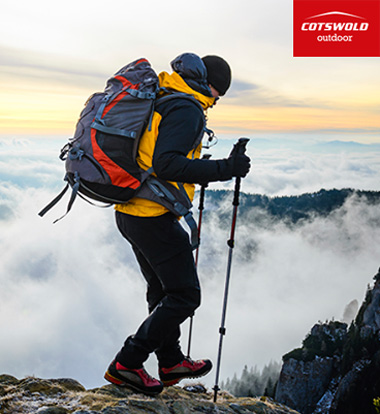 The Cotswold Outdoor Knowledge
Cotswold Outdoor has an extensive knowledge section where they have factsheets and videos on all aspects of outdoor life. There are videos like how to choose the right boots and how to choose a tent.
Everything for The Outdoors Life
Four decades of experience enables Cotswold Outdoor to offer one of the most extensive and comprehensive ranges of outdoor clothing, products and equipment.
Men's – Jackets, Waterproofs, Fleeces and trousers
Women's – Jackets, Waterproofs, Trousers and Skirts, Base layers
Children's – Toddler, Children and Youth clothing
Equipment –Rucksacks, GPS and navigation, Torches, Tents, Ski and Camping equipment
Brands – Garmin, Keen, Scarpa and The North Face
Activity – Walking, Rock climbing, Trail running, Ski, Cycling etc
Footwear – Walking boots, Approach shoes, Trail running, Winter boots etc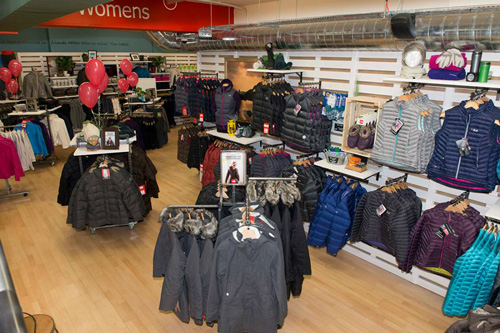 Shopping at Cotswold Outdoor
Shopping online at the Cotswold Outdoor website is easy. You can find what you are looking for easily with everything in their categories. You can then filter the results by choosing activity, sleeve length. Brand, size, colour and customer rating. Also the product description is very detailed. You can also shop at Outdoorgear UK and Go Outdoors for more such offers on top brand products.
Delivery & Returns
You can use postal delivery or Click and Collect where you collect your order from your local branch. There is a restriction on some items that can't be delivered and need to be collected from your local store. These are items like gas and cooker fuel, large, heavy bulky items that are over 30kg or 1.5 m in length.
If you need to return an item you can as long as the item is in its original packaging and unused condition. Climbing equipment and all helmets are excluded from this return policy and are unable to be returned.
Buying Guides
Whenever we buy something online, it is our topmost priority to purchase only superior quality items. No matter how frequently we shop, there is always a confusion regarding the type of material used and the extent of technology involved in the products and equipments. Cotswold Outdoor excels in providing such goods which take the satisfaction and trust of its customers to the next level. For achieving this purpose, it has enabled 'Buying Guides' feature for almost every product that is displayed on its website. Here is a list of the guides being offered by Cotswold Outdoor, along with some brief description.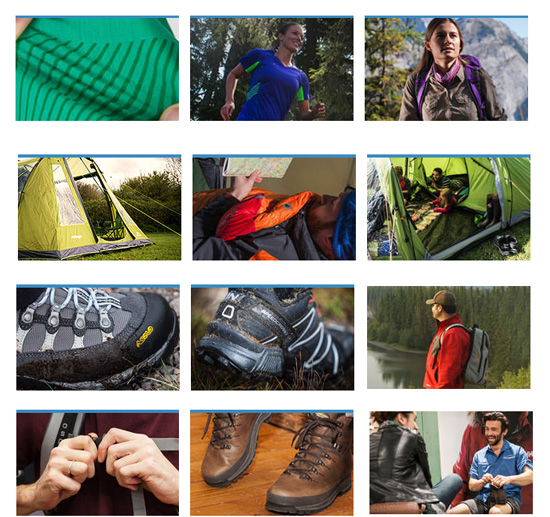 Clothing Guide - When we look forward for exploring shirts, trousers etc. for camping or working out purposes, we strive to find those pieces which excel in quality and offer comfort at the same time. Many vast areas including base layer, insulated clothing, waterproof clothing, quick- dry clothing, UV protection clothing etc. are covered under these 'Clothing Guides'.
Equipment & Accessories Guide - When you are heading towards your favorite camping trip, it is necessary to keep all those equipments by your side which you may require during your journey. You can take the help of the guides while purchasing luggage, harness, helmet, rack shoe, rucksack, sleeping bags, tents etc.
Footwear Guide - A right pair of footwear can make your lives perfect. For getting yourself that ideal pair of shoes, you can use 'Footwear Guides' at Cotswold Outdoor. Additionally, you will get useful tips and advices to select from a large variety of footwear.
Care Guide - In 'Care Guides', you'll be informed about ample tricks to take care of the insulated garments, waterproof outfits, boots, shoes and tents.
Technology Guide - Gore- Tex technology bound outfits and footwear is designed for keeping you comfortable and cozy in extreme weather conditions. For selecting the right merchandize for you, 'Technology Guide' will prove to be advantageous.
Handy Guide - 'Handy Guide' is going to offer you comfort in your own skin. It provides information regarding how various layers can function solely and together for keeping you relaxed. From the joy of socks to properly fitted shoes, this 'Handy Guide' will make your trips more exciting and zealous.
Top Brands
When your buy at Cotswold Outdoor you can be confident they stock the next brands. To name a few, The North Face, Helly Henson, Craghoppers, DMM, Haglofs, Mountain Equipment, Garmin and many more.
Best Deals
10% off orders at Cotswold Outdoor.
Free delivery on UK orders over £30.
60% off selected waterproofs, footwear & clothing.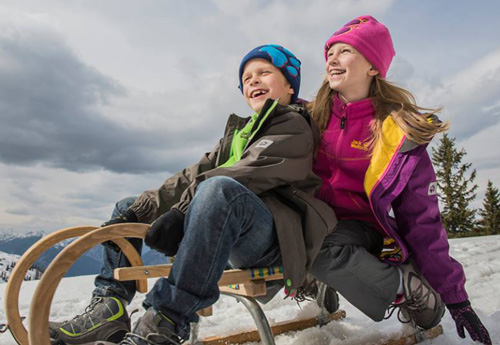 On the top navigation on their website you can find their Rock Bottom Offers section. Here they have big discounts on footwear, clothing, waterproofs and more.
Explore More – Cotswold Outdoor want you to enjoy the outdoors more and offer an Explore More card where you can save and enjoy more. You get member-only discounts, vouchers and regular offers. You'll be the first to know about sales and offers. They will also let you know of local events near you like talks and demos.
Save Using Money Off Vouchers
To save more money you can use a money off voucher or special deals.
Choose the voucher or deal you want to use.
Click the show voucher and Visit Site button.
You are taken direct to the Cotswold Outdoor website and the voucher is activated.
Choose what you would like and add to your basket.
When you have added everything you want to your basket you can continue to the checkout.
If your already registered you will be asked to log in, if not you can continue as a new customer.
On that same page is a list of your items and the box to add your voucher.
Add your voucher and either log in or continue as a new customer to complete your order with payment.
Cotswold Outdoor has its own Youtube channel where it features its products and latest offers. In their latest video they give us a sneak peak of the autumn and winter range with behind the scenes views of their photo shoot.
Social Media Links
Gift Cards
When you're stuck for ideas there are always gift vouchers. You can buy the traditional gift card or the trendy electronic way of an eVoucher. Cotswold Outdoor gift vouchers start at £5 and their eVouchers start at £1.
Contact Cotswold Outdoor
PO BOX 75
Malmesbury
SN16 9WQ
Email: customer.services@cotswoldoutdoor.com
Telephone: 01666 575 500