---
Enjoy free delivery with Campus Gifts promo code: Select from huge selection and take up to 25% off on brand new soft toys.



---
Check out this exclusive Campus Gifts voucher code: Buy any products over £49.99 and grab free UK standard delivery.



---
Save huge with Campus Gifts vouchers: Follow through this link to get 25% off on latest Yankee candles.



---
Limited time Campus Gifts discount codes: Exciting discount of 20% is offered on elegant yet stylish collection of lunch & snack boxes at Campus Gifts.



---
Limited time Campus Gifts discount codes: Select from huge collection of products from Gorjuss brand and get up to 20% off on your orders.



---
New Campus Gifts discount coupons: Time to pull the trigger and enjoy the rush of savings on purchase cake accessories for £3.75!



---
Limited time Campus Gifts discount codes: Sign up for our newsletter today and get free promotional discounts and offers.
About Campus Gifts
How do you like to gift? Some of us like to play it the traditional way, opting for chocolates. Others spend hours thinking about what would be the perfect gift. If you're in your youth and want to gift something to your friends – the task can be more challenging. Different friends have different choices – some might be a gadget freak while others would want you to gift them something unusual. This is where Campus Gifts come in.

Campus Gifts is a leading online gift retailer boasting of a range of over 3,000 gifts. It has been a 3 time national award winner for impeccable services in the gifting business. Since being launched in 2004, Campus Gifts has always stuck to its original purpose to offer a perfect platform for the youngsters to find some great gifts for their friends and family at some mouth-watering prices. In over 10 years of its service, Campus Gifts has been very successful in helping people find 'unusual and different' gifts for their loved ones. The website is nicely divided into sections for gifts for him, her, kids and so on. One can also search what he is looking for in the "Categories" section. Products are also sorted according to the occasions as well.
Campus Gifts is owned by Temptation Gifts Ltd., which is a family business and owns a chain of seven huge high street outlets, in addition to its own award winning website TemptationGifts.com. Since more than 30 years, Temptation Gifts is being managed by its founders Mike and Sheena Adams. In a nutshell, Campus Gifts can be called a funkier and cooler version of Temptation. To get more of such deals and discounts from similar category, you can check out our Gifts section.
Top Products @ Campus Gifts
The Man Tin is one of the bestselling products of the company, which is specially designed for a man to help him keep all the super important things which might get otherwise misplaced, at a single place.The tin made up of metal features the words "Man Tin (Leads, screws & other pointless stuff I must keep)" to remind you of itsutility. It is available to be fetched for only £4.88.
The Disaster Designs Paper Plane Cream Travel Wallet gives you another smart way of being organized while you are on the move. The stunning wallet consists of separate labelled sectionsfor Hotel, Documents, Tickets and Currency. There are also 8 card slots with clear front, so as to put in the necessary IDs and photos that you need. In addition to these, the wallet has a large pocket section, space big enough to accommodate two passports! The product is available at a price of £24.76.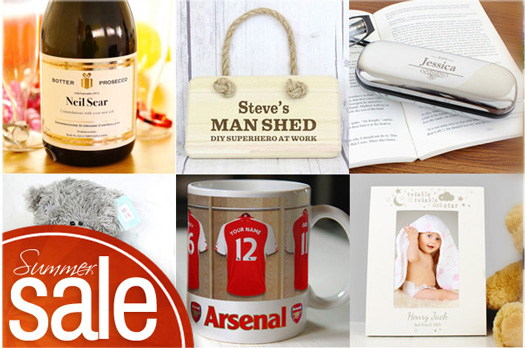 For kids, Campus Gifts has the Happy Jackson 'Jelly Baby Disco' Jelly Baby Share Bag, which is a bag of sweets to share with your friends and family. There are a multitude of flavoured jelly sweets in beautiful pink, white and teal colours. A bag of 180g of sweets comes at a price of just £2.13.
If you really want to gift something 'unusual and funny' to one of your friends, the ICK Mug is the answer to all your queries. With the handle of the mug in the form of the letter "D" and the letters "ICK" written all over it, this one is certainly not for the kids. The price of £7.99 for this product makes it an even better buy. For more of such products and variety, you can put a glance at The Original Gift Company and Thorntons.
In addition, you can even check The Pen Shop's gift category where you will find huge range of presents at a competitive price.
Campus Gifts Best Deals
So, what are the best deas that you can get hold of in Campus Gifts? Here is a look at few of the irresistible offers that you would be checking out when you visit the site.
Summer Sale at Campus Gifts - Absolutely Everything Discounted
There is a 10% off on all the Personalized Gifts
20% off on all the Accessories
20% off on all the Despicable Me products
25% off on all the Stationery products

Availing Huge Discounts
How do you avail the discounts? The discounted prices at Campus Gifts can be availed through the following simple steps:
Select the product you wish to buy.
Click on the Add to Cart button.
In the dialog box that appears next, click "View Cart & Checkout" once you are done adding products to your cart.
In the "Discount Codes" box on the next screen that appears, enter the Discount Code that you have, and click Apply Coupon. Click on Proceed to Checkout.
Enter your email address and password in the next screen. Select No in the "Do you have a password?" option if you are a new user, where you can create an account later. Click Continue to Checkout.
Fill your details in the Delivery Address screen that appears next, and click Continue.
Select the payment option.
Review your order and place the order.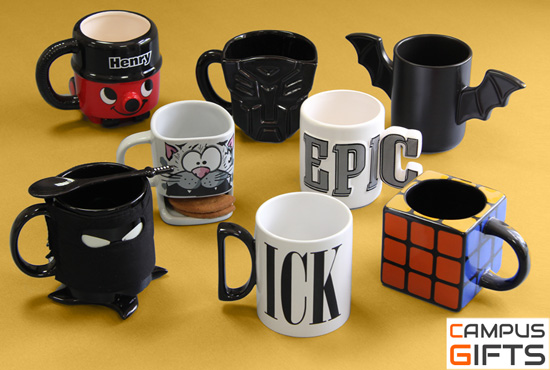 Delivery & Returns Policy
Delivery:
In the UK, Campus Gifts provides free delivery (by the Standard Delivery way) for orders above £40, and a delivery price of £3.99 is charged for the orders equal to or less than £40. As for the Premium Delivery method which can get you your order within 1-3 days, the delivery charge is £1 for orders below £40 and £4.99 for orders above it. In case you choose delivery by courier, the delivery charges are £3 and £6.99.
There is also an option of international delivery, in case you want your order to be delivered in other continents, and the rate list of delivery varies accordingly.
Returns:
If the customer is not satisfied with the goods that he has received, he only needs to inform the company about it, and it will be sorted, depending upon certain terms and conditions of course. If the goods are damaged, the information of this should be sent to the company within 14 days of the same, and in 90 daysif the product develops a fault.
Social Media Presence
Contact Information
Campus Gifts, A division of Temptation Gifts
E-Commerce Dept, Unit 2E
Woodlands Farm
The Vale, Chesham
Bucks
HP5 3NS, UK
Phone: 01494 790424
Email: customerservice@campusgifts.co.uk