Britannia Hotels Discount Codes December 2019
Use our Britannia Hotels vouchers for a wide range of products and purchase them at incredibly low prices. These Britannia Hotels discount codes expire soon, so act today and save big.



---
Today book your holidays to Pontins - a family destination and get up to 25% off. It offers plenty of free activities to indulge in. So, check now only at Britannia Hotels!



---
Every week Britannia Hotels releases the best bed and breakfast rates across all its UK hotels. Check soon!



---
Don't miss the chance to enjoy the specials offers at Britannia Hotels right from the seaside getaways to city holidays, weekend breaks and champagne weekends. Grab right away!



---
Get accommodation and up to 15 days car parking that is ideally situated for leading UK airports from just £52. Hurry up and book with Britannia Hotels!



---
Plan your wedding at selected hotels starting from only £999. Book with Britannia Hotels and make your day memorable!



---
Britannia Hotels offers some of the great venues for conference, events and meetings, along with excellent facilities. Explore now and save!



---
Take a day trip to France while staying at one of the hotels in Folkestone, with Britannia Hotels exclusive French Crossing package starting from £99!



---
Britannia Hotels super saver seaside breaks allow guests to indulge in Britain's traditional summer holiday at a highly affordable price!



---
Britannia Hotels champagne breaks offer guests the perfect opportunity to enjoy a weekend of leisure for £149!



---
Make the most of short breaks and visit some of the UK's most popular cities with Britannia Hotels offer starting from £65!
About Britannia Hotels
The company was founded in 1976 as a simple hotel business. The company bought another hotel in 1981 and Britannia Hotels continued to purchase more hotels throughout the 1980s. The hotel chain quickly grew and these days Britannia Hotels are in charge of 47 hotels with over 9,000 bedrooms on offer.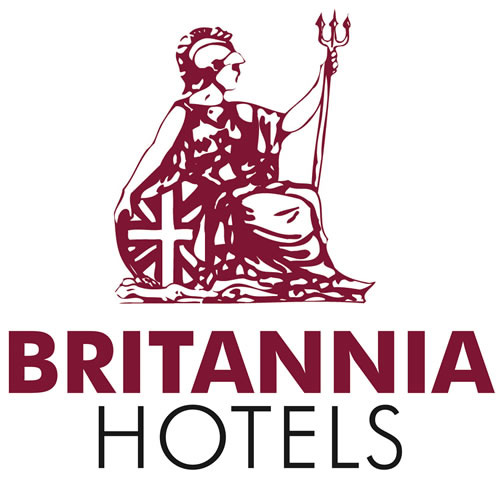 The company has focused on location with its hotels and you can find Britannia Hotels in the middle of cities, on the countryside as well as the seaside. You can also find hotels in different rates, meaning the company can offer luxury for its clients without necessarily forcing the customer to pay expensive fees.
The hotels also offer you a range of restaurants to enjoy. Most also come with a mixture of health clubs, nightclubs, as well as bars. All of their hotels also offer free Wireless Internet Access.
International Reach
The hotel chain only operates hotels in the UK. But you can find great offers from the site if you are looking to enjoy a holiday in the country.
Range of Products
The company has divided its hotels and rooms in the following categories:
City hotels
Seaside hotels
Countryside hotels
Furthermore, you can also find hotels for weddings on the website. You can also books spaces at the hotels for conferences and other such events. There is also a category for airport parking, making your holiday as smooth as possible.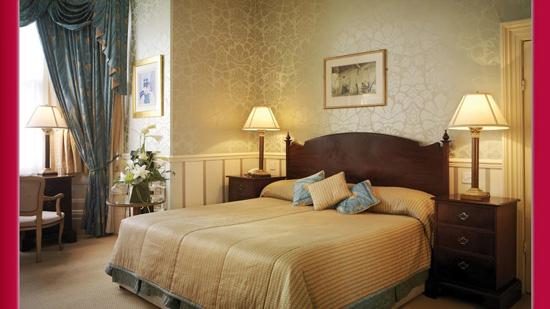 Top Categories to Watch Out
The company's most popular categories include the following:
Hotels
Weddings
Business Travel
Leisure facilities
Airport parking
Shopping on the website is very simple, as there are many different ways you can browse the products. You can view them according to brand, as well as function. You can also find the products in different price categories. You can also find all the latest additions to the product line at the "what's new" section.
Featured Products
Britannia Hotels most featured products include the following:
Free Wi-Fi access in all hotels
Pet friendly hotels
Alton Towers breaks
Short breaks
Entertainment breaks
Shop by category
If you are looking for a hotel, finding the right one is very easy. You can view the available hotel rooms either by the location or the date you'd like to travel.
But on top of this, you can also find the hotel offers in specific leisure categories. For instance, if you are looking for a seaside holiday or perhaps a location for your wedding, you can browse the specific categories. The website has a good guide to help you find the right room and make the booking.
Get Inspired
The special offers section offers a great blog-style information package on the different holiday options. If you are planning for a getaway in the UK, the Britannia Hotels website is a great place for finding the right kind of place for your stay.
Top 5 Deals for Extra Savings
You can find all kinds of exclusive offers at the Britannia Hotels website. This includes the following offers:
A bottle of champagne when you buy a room
Dinner, bed and breakfast deal with a free bottle of wine from only £55 per room per night
Pamper breaks with up to 25% discount on health and beauty treatments
Wedding packages from just £999
Accommodation and up to 15 days of car parking from £52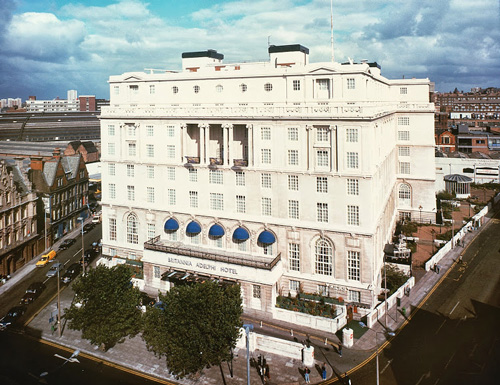 Special offers
The Britannia Hotels website also runs special offers during major holidays. So if you are looking to go on a holiday near bank holidays, summer holidays, Christmas and Easter, be sure to check out the special offers section. Live your passion by visiting places you always dreamt off with travel vouchers from other stores such as Lastminute.com and Travelodge by visiting our site.
Redeem Your Savings Code
Saving with discount vouchers is really simple at Britannia Hotels. All you need to do is have the code available as you are booking. When you are searching for the hotel, there is a section for "Promo/Corporate Code". Write your code here and click search. You can now see the available locations with your savings code attached. You can continue booking normally.
Reward Programs
Britannia Hotels runs a Grand Reward program for a limited amount of hotels. You can become a member on the website and enjoy some amazing benefits. The Grand Reward program by Britannia Hotels will offer you special vouchers and discounts that can help you save a lot of money.
In additional, you'll receive points for what you spend on the participating hotels, as well as from the money spent on food or health and beauty treatments. You can then receive the discount voucher codes from the points you have earned.
Delivery Policy
Once you make a booking through the Britannia Hotels website, you will receive access to your account on the site which allows you to control and manage your booking. You will also receive a confirmation e-mail. You will need to have these booking details available with you when you go to your hotel.
Some of the deals won't offer you a refund if you need to cancel, but depending on when you cancel, you may be entitled to a partial refund. Please contact the customer service for more information.
Customer Support
You can enjoy a lot of customer support at Britannia Hotels. You can view shopping guide as well as contact the company through various methods. The booking guide is very detailed and guides you through the whole process.
Reach through Social Media
You can follow the company on social media:
Contact Details
Britannia Hotels Ltd
Halecroft
253 Hale Road
Hale
Altrincham
Cheshire
WA15 8RE

Customer Care: 0871 222 1281
Contact form available on website.