About Brantano
Brantano is a Belgian footwear company specialising in footwear for men, women and children which was founded in 1998 with 47 stores. Now it has 145 stores and is part of the Macintosh Retail Group. Brantano raise money for Tommy's by 'Shoe Exchange' and 'new for Old'. It prides itself for providing good quality products at price that are suitable for everyone's pocket.

Brantano works direct with factories to get the best possible price. Brantano concentrate on selling big brands. Clarks, Hush puppies, CAT, Nike, Rocket Dog are all part of the range.
Ladies, Men's and Children's
Ladies Boots, Party Perfect Pieces for the ladies.
Winter Ready Men's Boots, Sport Superstar Men's Trainers and Safety Boots.
Wellies
Slippers
Sports
Running Trainers
Football Boots
Sports Bags
Sports Accessories
Bags and Accessories
Bags
Sports Bags
Lunch Bags
Shoe care
Umbrellas
Brantano Around the World
Brantano has stores in Luxembourg, Belgium and the UK. Brantano is part of the Macinstosh Retail Group which also owns Dolcis, Firelle, IntrezanInvito, Jones Bootmaker, Manfield, Pro 0031 and Steve Madden.
Brands at Brantano
Brantano has shoes for the whole family. Party seasons, winter looks and must haves and sportingly fit are all there. They also have a brilliant range of kid's characters. Whichever character your little ones are into you can kit them out in umbrellas, slippers, wellies and shoes to keep them happy.
Brantano are famous for stocking famous shoe brands that we all want to wear. In fact they stock over 100 brands. From Adidas and CAT to Clarks and Chipmunks, Skechers to Rocket Dog they are all there. May be you want to party in Dolcis or dazzle in Lotus. Or maybe you want to be fitting fit in Nike or Skechers. Whatever you want Brantano has a brand for you.
Shopping At Brantano
When you are shopping online at Brantano you can find what you want quickly and easily. Start in the section you want, men's, women's, kids etc and then use the filter at the side to narrow down show size, style, heal brand and even price.
25% off top Brands.
Home Delivery from £2.50. Free Returns on all orders.
Free Store Collection when reserved online.
Sale - up to 50% off on ladies, mens, kids and sports items.
Brantano Online store has a whole section dedicated to Sale making it quick and easy to pick up a bargain. You can browse by brands or by gender or style. Brantano also do a Web Exclusive range. Web Exclusive offers a selection of fantastic shoes that are not available in their shops. BananaShoes and Hotter Shoes also offer plenty of such products along with loads of savings, check now.
Using Your Money Off Voucher
Using your money off vouchers at Brantano is so easy.
Choose the product one by one that you wish to buy and add then to the basket.
Look for available sizes, colour and variety.
Once done shopping, check out the shopping bag and proceed towards checkout.
Review the order and enter the Voucher Code and click on Add.
On clicking Order, enter your details whether existing or new customer.
Accept the terms & condition and continue with the delivery options.
Proceed towards payment and check the summary of your order.
Place the order and complete the transaction.
Kids Fitting
Brantano know how important it is for shoes to fit properly especially in the early years. Brantano offer a kids fitting service free of charge by their expert in store fitters. Each fitter must carry out Brantano's structured training program and complete 25 supervised fits before they can work with children's shoes.
Inspire Me @ Brantano
If you are not quite sure what sort of shoes to get, you should take a look at the Trend Edit section at Brantano. The Trend Edit will help you find the season's best shoes for the whole family. You can browse a great selection of the seasonal favourites and tell the Trend Edit about your own preferences when it comes to patterns and colours.
The Trend Edit has a section for men and women. By clicking the corresponding links you'll see the seasons hottest shoe trends and suggestions for creating the style. There are often at least five different trend ideas, so it is easy to find something suitable for your taste, while staying on top of the latest fashion styles. As well as learning more about the specific trend, you can also click the 'Shop the Trend' button to find out the best options for the style at Brantano.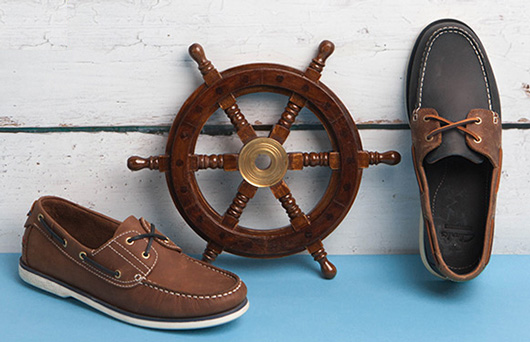 You can find plenty of inspiration for shoe shopping from the website and tips on how to find the best shoes. Make sure to take advantage of the fitting guides to guarantee you find not only the best looking shoes but also the right fit.
Furthermore, you could take advantage of the great Free Super Saver scheme! If you shop for shoes worth over £20, you can get your shoes delivered to you free of charge. On top of this, if you don't like what you see, you can always return your shoes without any extra charge.
Brantano Delivery and Returns
Home Delivery orders can be delivered to UK mainland, Scottish Highlands, Channel Islands, Northern Ireland and BFPO addresses with a choice of delivery options starting at £2.50. As well as delivering to your home, you could also get your shoes delivered in a nearby supermarket or convenience store. This can be a great option if you are a busy person and will find it easier to just pop in a store on your way from work.
If you bought your product in store or online you can return any purchases you are unhappy with within 14 days providing they are in their original condition and with proof of purchase.
Brantano Social
Contact Brantano
Brantano UK Limited
Interlink Business Park
Coalville
Leicestershire
LE67 1LD

Customer Service : 01530516146
Contact Form Available on Website