About Boohoo
Boohoo has long enjoyed a reputation is as a fashion joint in Manchester. Today, however, it has spread itself and become one of the fastest-growing online retailers in the UK, even the world. From its deep roots in Manchester, it has gone on to infect customers across the world with a dynamic sense of fashion at affordable prices.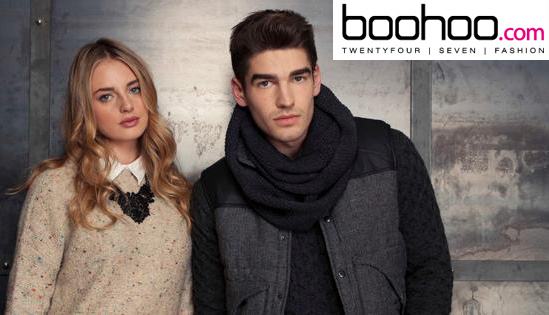 As the name may suggest, Boohoo is not about serious fashion and delivering the most expensive and top-end fashion items to the customer. It is not even about following the trends, but rather about staying a step ahead of them. Its range of products caters to several types of customers, although those looking for a more subtle and understated style would be spoilt for choices here.
Today, Boohoo delivers orders not just across the UK but also beyond it. Here are some of the international destinations where it delivers products:
US and Canada
Turkey
Australia
New Zealand
UAE
Europe
What Boohoo Offers
Boohoo is into the following items:
Women's Dresses, Tops, Skirts, Jeans, Shorts, Shoes, Sandals, Jewellery, Scarves, Hats and more!
Men's T-shirts, Vests, Hoodies, Sweatshirts, Onesies, Loungewear, Shoes and Accessories.
Trends by season, Celebrity, and hand-selected by the Boohoo team.
Top Categories
Shop by the following categories at Boohoo:
Men's Department
Women's Department
Newly-launched Items
Seasonal trends and seasons
Clearance
Delivery & Returns
In the UK, Boohoo offers a number of options for delivery:
UK super saver: £0.99 and delivery in seven days, if ordered before 8pm.
UK saver: £1.99 and delivery in five days, if ordered before 8pm.
UK next-day delivery: £2.99, if ordered before 8pm on Monday-Friday, 6pm on Saturday and 2pm on Sunday.
UK Saturday delivery: £4.99, if ordered before 8pm on Friday.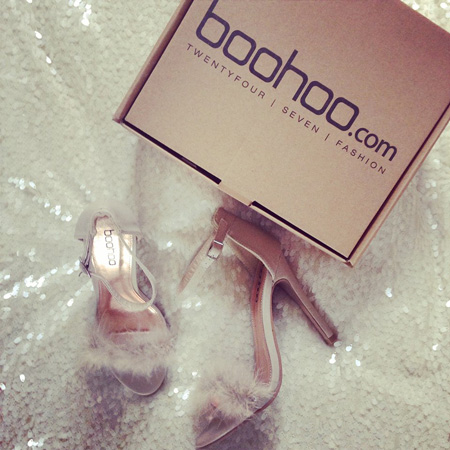 Deliveries to Europe are made in seven days, and to in several other places it takes up to 14 working days. The delivery costs range from £6.99 to £12.
You can return items ordered from Boohoo within 14 days of receiving it. In case you want to return it, you have to repack the item with the tags intact and in the original packaging. You can return the package using post office counters. Do take the certificate of posting and keep it with you as your proof of return. Alternatively, you can get free returns if you use the Collect+ return service. In this case, you need to generate a returns label and add it your pack. Take you parcel to a Collect+ store nearby and take the proof of postage with you as evidence of your order return. Refunds are processed in 21 days of Boohoo confirming the return of your order. Exchanges, unfortunately, are not present at the moment. Tucci Store as well as Stylistpick also offer a huge range of products that help you save loads on your purchase.
Top Deals
Check out these amazing deals at Boohoo right now:
Up to 30% of on menswear, dresses, coats and knits, partywear, gifts and shoes.
Clearance sales on shorts, skirts, coats and jackets, leggings, jeans, swimwear, jumpsuits and playsuits, and more!
Free delivery for orders delivered before midnight of 30 November 2014.
For knowing more about your favourite retailers deals, discounts and current promotional codes, social media is always the most preferred option. Watch product showcases and promotional videos for Boohoo on its official YouTube channel.
How to Use Amazing Deals
Want to get these amazing deals from Boohoo? Follow these steps!
To get the 30% discount:
Select the desired products from menswear, dresses, coats, knitwear or the category you are interested in on the Boohoo.
You will see a list of products on sale, with the marked down priced mentioned as well.
Select the products you like and choose the size and colour, and add to the bag.
Once you are done shopping, you can click on 'Your Bag' on the top right corner of the website.
Review your bag and add the promotional code and hit on apply.
Proceed further, enter delivery details.
Make the payment and checkout successfully.
Submit Your Own Music
Boohoo has been reaching millions of people every year since 2006 and living up to their expectations by offering the best clothes, accessories and styling tips for various occasions. Apart from providing the clients with the best branded and designer outfits, this online platform has appeared to be a source of upcoming and promising music artists. There have been many people who are extremely talented, but they fail to reach huge masses because of high costs involved. However, Boohoo gives the worthy singers an opportunity to gain popularity so that they can give a particular direction to the things they love to do. It is an easy process to get yourself acquainted with Boohoo and can be done by offering some basic information which is given as follows:
Submit your link - Let Boohoo know how talented you are by sending your latest singles.
Name - Provide your name so that Boohoo can know who has sent that amazing work.
Email Id - Email Id needs to be shared so that Boohoo can contact the respective person conveniently, if the song is liked by its team.
Message - A message has to be sent where you can let them know about your perceptions and passion towards music.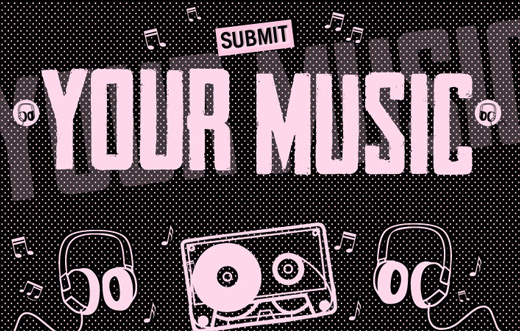 Now, you must be wondering why an online merchandize selling platform like Boohoo would require singers in its team. The reason is pretty simple. Boohoo keeps on organizing various catwalk shows. In its videos, they require unexploited musical talent which can sound pleasant to the ears of the listeners. Isn't it a great idea to be famous by getting your music featured in such reputed videos? If yes, then don't waste your time thinking anymore.
 Whether you are a part of the local band or love writing and singing songs, feel free to contact us by providing information about you and your work as soon as possible. It has always been amazing to explore new talent and let them join our team, thereby fulfilling the personal and organizational objectives of both parties. The professionals at Boohoo are looking forward to hear the most exceptional songs of yours indeed.
Students also get benefit by registering at UNiDAYS. Boohoo provides 10% discount for students on their whole purchase of any product who got registered at UNiDAYS.
Social Media Presence
You can connect with Boohoo on social media through:
Contact Info
49/51 Dale Street
Manchester
England M1 2HF.
Contact form available on the website.