---
Get up to 80% on sale items which includes t-shirt, swimwear, shoes, bags & more. Hurry!



---
Shop with all your heart and enjoy free delivery on orders over GBP 35 at Blue Tomato.



---
Follow through this link to get up to 40% off on snowboard jackets.



---
Go through this link to grab Supra skytop sneakers and get up to 30% off.



---
Treat yourself more than you ever imagined and get 24% off on full tilt drop kick black 2014.



---
Buy brand new Rossignol spark white helmet at €59.95!



---
Enjoy your savings to the fullest on DGK iconic shirt at €39.95!



---
You can now make maximum savings with the Buy 2 Get 1 free offer at Blue Tomato and make a stylish statement this season.



---
Check out the quality and stylish clothes from Blue Tomato and save at least 50% off your purchase!



---
Get striking discounts on shoes, accessories, and stylish street wear at Blue Tomato.
About Blue Tomato
Blue Tomato is a website that has become a hit with many outdoor enthusiasts. This is a website for those who are into the world of board sporting. It offers many noteworthy fashions for all people who want to be equipped for all sorts of skating, surfing and boarding events.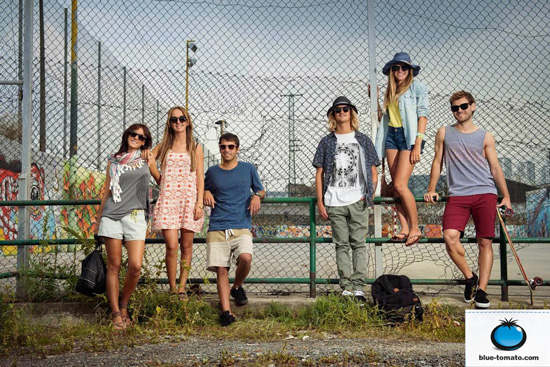 This site is based of the Blue Tomato Company that was founded in 1988 as a snowboarding school but has since evolved into an online store that offers many fine fashions for all those into boarding and other great extreme sports activities. There are also a few physical Blue Tomato stores in Germany and Austria as well as a snowboarding school in Obertauern that also houses a test centre for many of the company's products.
The website will help people find different discounts on an extensive variety of different fashions and outfits for use while all these outdoor activities. Everything is easy to search through and find when on this site.
Get Ideas!
You can find many ideas for products through the Blue World section of the site. Located at the top right of the page, this section has a full blog that showcases information on the many products that are being made available including details on the newest products around. You can also check out many of these items as they are in action when you check out this site. You can even use this part of the site to find the latest details on products through the summer catalogue.
Buying Items
You can find many different types of products on this site:
Traditional street wear is available for men and women.
Snow wear is also available here.
Protectors like helmets and pads can also be bought on this site.
Shoes, particularly sneakers and sandals, are available in their own section.
Skateboards, longboards, snowboards and many other pieces of equipment for all sorts of popular sporting activities can also be found here.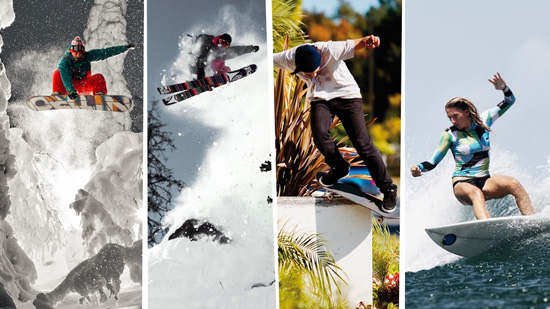 The products for sale come from many of the world's most prominent brands. The site sells items from more than 600 different brands. These include brands like Adidas, New Era, Volcom and Burton just to name a few.
Top Deals @ Blue Tomato
Nike Stefan Janoski max sneakers from as low as £89.95
Philips Cruze Headphones for £21.55
End of season sale – up to 70% off
Burton Wells twist tank top @ £25.16
Usage of Voucher Codes
Today you can find many different voucher codes to use on the Blue Tomato website. These voucher codes are good for an extended variety of different discounts like special discounts of up to £10 on individual products for sale.
You can use these steps to redeem a voucher code:
Visit Blue Tomato website and shop for the product of your choice.
Add the product to shopping basket and proceed to checkout.
Sign in as an existing customer or else create a new account.
Enter the voucher code and click apply.
Check on the value of whatever you have ordered to see that you have the right deal as needed.
Review and confirm your order.
Blue Tomato was originally formed as a place for snowboarding and today the people who run the site continue to have the same passion for the activity as what they had when the site was first established. However, things have evolved to include support for many other fine outdoor activities.
Purchase from a huge selection of discount vouchers for sports & outdoors products like skatebaording, hiking and much more from top brands like Rat Race, Yeomans Outdoors and LD Mountain Centre.
Gift Vouchers
You can order gift vouchers for people to use on the main site as well. These gift vouchers can be used by anyone and you can easily send them off to anyone instantly by email, thus ensuring that you will have plenty of control over whatever it is you want to order at a given time.
Delivery Policy
Blue Tomato works with a number of different delivery options. These include DHL, UPS and FedEx options. You can choose your preferred carrier through the checkout section of the site. In addition, you can get your delivery in about three to four business days for free if you spend £100 or more on your order.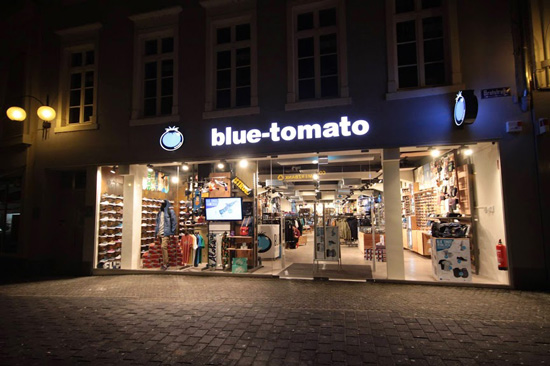 You will also have the option to return any items within 21 days after ordering them. A return label is included for free within all orders of £200 or more but you will have to cover the shipping charge for the return in the event that the total value of the return is lower than this.
Social Media Presence
Contact Details
Blue Tomato
Snowboard Dachstein Tauern GmbH
Hochstrasse 628
A-8970 Schladming
Austria

Customer Care: +43 3687 24223 33
E-Mail: info@blue-tomato.com