Avis Discount Codes January 2021
Use our Avis vouchers for a wide range of products and purchase them at incredibly low prices. These Avis discount codes expire soon, so act today and save big.
VoucherBin > Stores >

Avis

:

9

Active Vouchers



---
Rent a car at Northern Italy and Tuscan using Avis with an exclusive discount of 15% and start your trip.



---
Make your USA & Canada road trip even more exciting by getting savings of up to 15% on your bookings with Avis. Also, get designer discount of up to 65% across all major retail brands at shopping centres.



---
Enjoy your trip to Singapore and discover the many hidden places by using Avis car rentals with 10% discount.



---
Sign up to receive latest offers & grab discount of 10% on your next booking at Avis.



---
Enjoy 3 days weekend trip package across UK with Avis for the price of 2. Book now to save more!



---
Get discount of 10% on booking your car trip package using Avis to discover Latin America and the Caribbean.



---
Make your week's travel plan a successful one by hiring a car with Avis for 7 days for the price of 5 in Britain. Enjoy your holidays with discounted deal.



---
Get mobile wi-fi connection at UK airports & various city locations for just £9.86 per day when you hire a car with Avis.



---
Book now for a single journey on selected UK airports with an Airport Transfer facility at cheaper rates. Grab the deal now!
About Avis
Avis Inc. is one of world's leading car rental company. Established in 1946, at one location with only three cars, it operates in over 5000 locations across 165 countries today. Avis is one of most the trusted car rental companies across the UK and has a huge number of regular customers in its database. With 70 years of experience in the industry, Avis is clearly the best choice. The simple and sleek website of Avis, speaks a lot about their work. It is very easy to navigate and understand.
The website and apps are user-friendly. They address the specific areas necessary for the customer. Whatever you need for a ride are right in front of you. As soon as you open the website you see the booking dialog box; you need not even search for the option. It shows how precise Avis is at its service; always thinking about the comfort of the customer.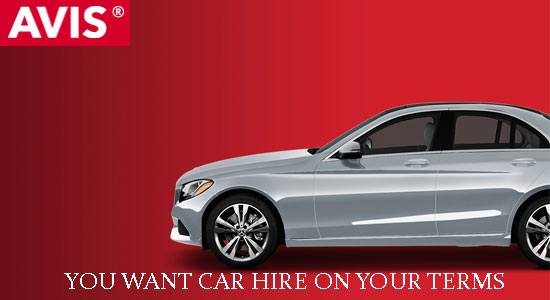 Irresistible Deals & Vouchers
In the 'Offers' section, you will see multiple packages for trips and rides across the UK. These offers are cheaper than the regular rates. Opt for a package that suits your trip best and you will be only charged according to the offer you chose.
Grab 3 days for the price of 2!
7 days for the price of 5!
Similarly, Lastminute.com offers you to hire car with 15% discount when you book online.
Top Categories and Brands
Avis provides a wide range of car rental services for its customers. Chauffeur-drive, drive to an airport, van for an occasion, car for few days and ride for a business trip are just few of them. They have tie-ups with multiple organizations and provide car rentals for longer duration too. Avis has elegantly divided its fleet into three categories - 'Our Car Range', 'Avis Select Series' and 'Avis Prestige'.
Our Car Range: This includes all the regular cars like hatchbacks, sedans and SUVs. Each vehicle has a detailed description for the user to understand easily. Depending on the vehicle, the driver's age limit can be either 23 or 25.
Avis Select Series: This section includes the entire series of Audi. About 5 different models from Audi series are waiting at locations for someone to be behind the wheel. Here is the chance to drive a car different than a regular one.
Avis Prestige: As the name suggests this category has all the prestigious and dreamy cars. These include top models of Jaguar, Porsche and Mercedes. So go on a road trip with style.
Take a break from your busy schedule and travel world! Get discount vouchers from our site that will reduce your holiday package's booking amount.
Brands At Avis
Avis displays a range of brands in its online store. Right from the regular models of Honda and Suzuki to the top models of Audi and Porsche, Avis has accommodated every best possible car in its list. Yes, the rates and services differ with each model, but everything is worth the ride. As mentioned above Avis has all the necessary models for a drive, be a luxury one or a business trip. Brands available at Avis are: Hyundai, Ford, Peugeot, Vauxhall, Volkswagen.
Save Using Voucher Code
While booking a car for rental go through following steps to get discount.
Select pick-up location, date and time.
Select drop-off location, date and time.
Click on 'Search For Cars".
Choose car.
Add the extras needs that you require for driving or just click on "Continue"
Review your booking.
Enter personal details.
Enter voucher code.
Total amount will get reduced.
Membership cards
Avis has a loyalty points system and you can become an Avis Preferred member for free. There are three levels in loyalty point's membership. The perks keep on increasing as the membership is upgraded. You can even win free weekend rental from loyalty points. The upgrades are done automatically as you fulfil the criteria of minimum rides and money spent on rentals. It usually takes around 10 business days for points to reflect on customers' account after it is returned.
Mobile App
Avis is also available as an app. It is available on all platforms, including iOS, Android, Windows and Blackberry. So now one can do everything using the app.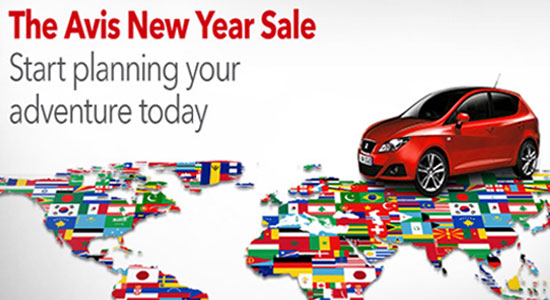 Customer Support
Avis has a dedicated customer support team. You can reach them either by call or by mail. They usually respond in 10-15 days. If one wishes to call, do so from Monday-Friday between 7 AM- 5 PM. Due to increase in traffic, there are different phone numbers for various issues. Check their website to get the right phone number and mail id. This is an important contact number during the drive: 0800 200 888
Avis Delivery And Collection
The rental cars will be brought to the location of your choice and picked up from a location of your convenience. But make sure you book well in advance for Avis to make necessary arrangements. There are no extra charges for pick up and drop.
The car is checked thoroughly for any damages once you return it. You are liable to pay for any damage done to the car.
Avis has its YouTube channel wherein it has featured multiple videos. Most of the videos intrigue travellers to go for a car ride again. This channel has featured videos of few top notch cars available at Avis. The top three videos of 'I can't believe my eyes' competition are also featured here.
Social Media Presence
Contact Information
Avis
Park Road,
Bracknell,
Berkshire,
RG12 2EW,
United Kingdom
Email: customer.service@avis.co.uk
Call: 0808 284 6666/ 0808 284 0014