---
Register for 6 months worldwide membership at Ancestry.co.uk and save £20. Worldwide membership provides everything you need to trace your family history around the world.



---
Find your ancestor quickly and build your family tree by applying for 6 months essential membership at £54.99 and save £11.



---
Join and get Essentials membership from Ancestry.co.uk for £10.95 per month. Join now and begin your search journey!



---
At Ancestry.co.uk apply for premium membership by paying just £69.99 for 6 months and save £14. Enjoy this limited time offer!



---
Discover where your ancestors came from and find details of your family history by performing AncestryDNA test at £79 only.



---
Register and sign up for 14 day free trial at Ancestry.co.uk to trace your family tree. Register now to know your history!



---
Discover about the birth, death and marriage of your entire family by registering with Ancestry.co.uk. Now discover your family history, quickly and easily!



---
Visit Ancestry.co.uk and by entering your surname, find out the meaning and history of it. Check out now and discover who you are and where are you from.



---
Join and become a member of Ancestry.co.uk to know about military records that provide some of most emotional discoveries and find about the war heroes in your family.
About Ancestry.co.uk
Ancestry.co.uk is the UK's most reliable and trusted family history portal. Members have access to more than one billion searchable family history records in the UK. The company was founded in 2002 and it features an extensive collection of censuses, indexed marriage, birth and death records, as well as British phone books, passenger lists, parish and military records. Members can easily put together their family trees and upload their own photographs. This will help them connect with millions of other people who are trying to make similar discoveries.
It includes Ancestry.com in the U.S., Ancestry.ca in Canada, Ancestry.com.au in Australia, Ancestry.de in Germany, Ancestry.it in Italy, Ancestry.fr in France and Ancestry.se in Sweden.
Sister Companies
Ancestry.co.uk is part of Ancestry.com, a global network and initiative that aims to bring people residing in Canada, USA, Germany, Italy, Australia, France, Sweden and Italy together. Each of these countries has their own respective website. i.e. in Canada it is ancestry.ca.
Niche
Ancestry.co.uk enables members to create their family trees by searching for information through their numerous records. Using details gathered from sources such as birth records and phone books, members can piece together their lineage. The following categories are available for members:
Family Trees - Start a family tree.
Search - Search all records, Census and Electoral Rolls, Birth, Marriage, death, Parish, Military, Wills and Probate,Immigration and Travel, Schools, Directories, and Church, iStories, Public Member Trees, Catalogues.
DNA
Community - Recent Member Connect Activity, Message Boards, Member Directory, Ancestry World Archives Project, Public Profile.
Help and Advice
Start tracing your ancestors
How to use our website
Exploring the records
Family history advice
Publish - Create your own memorabilia using your family tree information.
Shop - Shop for items such as family tree maker, maps and books.
Hire - This service helps provide professional genealogy services. Researchers will do the painstaking ground work for you to create your family tree.
World War 1 - This section helps members search for ancestors who participated in the first world war. It also enables them to explore several WW1 records.
Special Deals
30% Off Family Tree Maker Complete Collection Upgrade
30% Off Ancestry World Explorer For AARP Members
Free Shipping On DNA Kit With Code
20% Off Ancestry Gift Subscriptions
Up To $70 Off Membership
You can always check out for discounts from other retailers at services categories on our site to save more.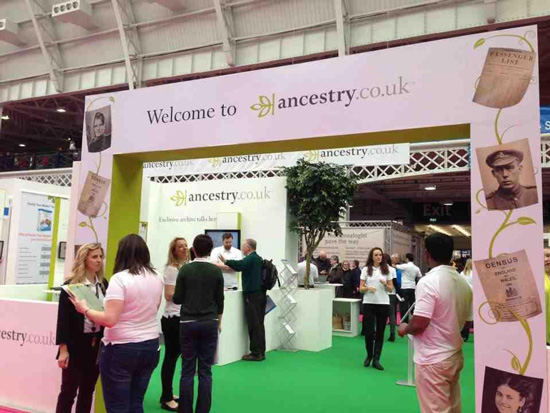 How To Use Discount Code
Visit Ancestry.co.uk website.
Create an account and click on Continue.
Give in your payment and billing details.
Paste the voucher code and click on Apply.
Review your order and enjoy the membership.
Want to save more on services deals, take a glance on Ancestral Collections.
Here you can find the videos that explain the importance of about the occupation records and the need to understand the importance of part of family history. To view Ancestory.co.uk's video, please click on the following link:
Mobile App
Ancestry.co.uk features mobile apps for both Apple iPhone and Androids. You can browse all the service on your smartphone and even purchase the products through this handy little app.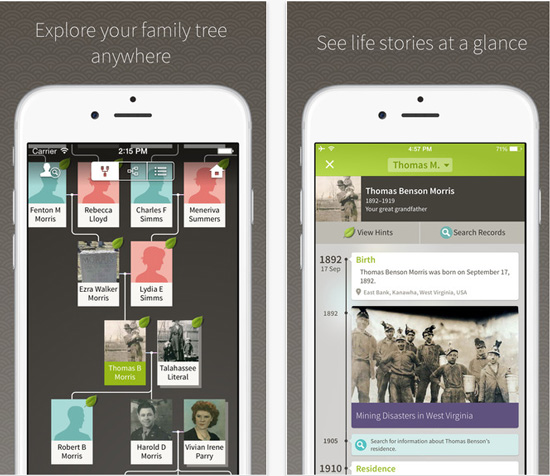 Membership
By becoming a member of Ancestry.co.uk, you can access hundreds of public records and create your family tree. There are several membership options to choose from. These are:
Premium Membership:
1 month- £13.99
12 months- £119.99
Pay as you go- 12 record views for 14 days @ £6.95
Get In Touch With Us
Contact Information
Customer Care: 0800 404 9723
E-Mail: support@ancestry.co.uk