About allbeauty.com
allbeauty.com, a fully loaded cosmetic retailer offering a vast collection of variety of beauty products from various top brands to provide its customers with the best and most celebrated products. Launched in 2004 as Cheapsmells.com, this fragrance retailer changed its name to allbeauty.com in 2013. After its name change, it decided to bring a much fuller product line to shop for, offering much more than perfumes and colognes. So, apart from perfumes, you will find a wide of women's and men's beauty products ranging from make-up kits, skincare, lotions, aftershave, and a lot more.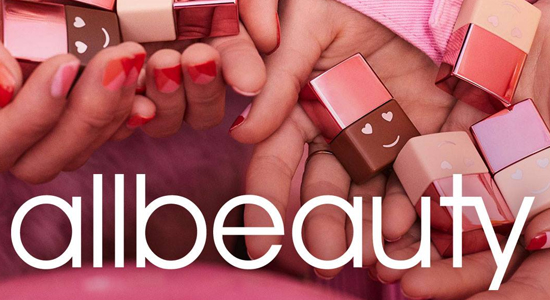 After allbeauty.com got merged with its sister company ActiveBeauty.co.uk its brand range grew massively. Since then, its mission is to bring you're the best beauty products from leading brands at the lowest possible prices. For the savvy beauty shopper, allBeauty.com offers the ultimate thrill! Dazzling fragrances, glossy skincare, stunning haircare, branded cosmetics and much more at prices everyone can easily afford. It takes huge efforts in bringing the best out of the huge beauty and cosmetic world that works best for you and lies within your budget. At allbeauty.com, you can easily and conveniently browse through the various sections to get the best one for yourself. It offers thousands of great beauty bargains on everything right from indulgent treat to beauty essentials with more than 11300 lines across the 520 brands.
Fragrance Guide
To help customers better understand their state of the art branded fragrance products, allbeauty.com has come up with a fragrance guide which provides in depth information and guidelines on the various concentrations of their fragrances. If you read through the fragrance guide, you will possess a clearer idea of how strength of fragrances can influence the price and the quality of the individual products. The guide describes fragrance strength in terms of alcoholic water solution.
The information on fragrances for women and men are separately presented in the page due to the distinctions and variations among the characteristics and features of these gender centric products. The following are the concentrations of fragrances for women that have been listed in the page in descending order of their strengths.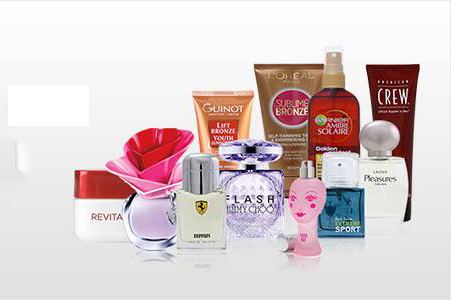 Women
Parfum - This is the strongest concentration that a women's fragrance product can have, and it is also the one that lasts the longest. Needless to say, this is the most expensive type of parfum they have on offer.
Eau de Parfum - This has a slightly lower concentration than Parfum and is thus available at a more reasonable price.
Eau de Toilette - This is the most selling concentration in the allbeauty.com website. With fewer essential oils and higher water content, the price of this fragrance is relatively cheap.
Eau de Cologne - This can be described as a lighter version of Eau de Toilette.
Eau Fraiche - Commonly referred to as "Perfumed Mist", this product is popular during the summer months.
Men
The following are concentrations for men that have been listed in the fragrance guide in descending order of their strength.
Eau de Toilette Spray - This is the strongest concentration that men can avail and is not meant to be used as an aftershave.
Aftershave - Weaker than Eau de Toilette and can thus be applied on the face.
Aftershave Balm - Lotion or cream of a similar concentration as aftershave.
Top 5 Fascinating Deals
It's not at all easy to maintain your beauty, that too, if you are on a budget. When you visit the markets or browse online, you will see plenty of beauty products that not only guarantee but give good results as well, but prove to be too heavy on your pocket. This is what makes allbeauty.com different from all other retailers! It actually proves to be a great place to shop for. Its quality products, low pricing and availability of various vouchers and discounts to save makes it stand different from the rest. While shopping at allbeauty.com, you will come across plenty of promo codes, vouchers, discounts and offers that help you gain huge savings on your purchase. Given below are a few top deals –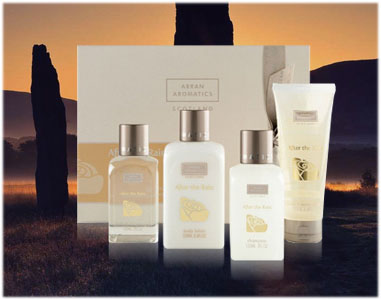 Olay Sale - Shop now at the Olay Sale and receive savings up to 65% off RRP on Olay moisturizer, day cream, wrinkle complex, serum, foundation, nigh cream, cleansers, toners, total effect & many more.
Kérastase Paris - Buy the bestselling Kerastase haircare duos and get 30% off RRP. Offer valid on Kérastase Paris Resistance, Nutritive, Reflection and more.
10% Extra Off L'Oreal - Shop for any L'Oreal professionnel and get an extra 10% off your purchase. Get up to 55% off RRP on all L'Oreal Professionnel products.
Save 20% Off Miller Harris Perfumes - Buy Miller Harris perfumes brings a distinct and iconic style united with luxurious fragrances and save 20% off RRP.
Fee UK Delivery - Spend over £15 shopping for various beauty and cosmetics at allbeauty.com and get free UK delivery on your order. Most of the orders are dispatched in 1 working day.
Usage Of Voucher Code
Browse through the allbeauty.com website and get all the desired products in your shopping basket.
After adding all the products in basket, click on Checkout and Log In if you are a returning customer or enter your email address and Continue.
Fill in your personal details – name, address, contact number, etc. and Register.
Check all the items in your basket and proceed towards the delivery methods.
Enter the promo code or voucher (if you have any) and click the associated button to redeem the voucher.
Select the suitable methods and enter the payment information.
Review your order for the number of items as well as quantity and finally checkout to complete the transaction.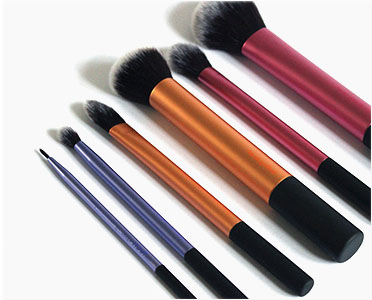 Award Winning Products
allbeauty.com provides all its customers with some of the best and award winning Aftershave, Perfume, Cosmetics, Skincare, Bath & Body, Sun & Tan and Haircare products. Check out the huge range that offers plenty of savings on all your purchases. Browse through the whole collection to grab some quick savings on some of the ultimate and best health & beauty products. You can shop for top beauty brands like YSL, Olay, Decleor, Miller Harris, Clarins, L'Oreal, bareMinerals, Jimmy Choo, Smashbox, Giorgio Yellow, Apple Blossom & MeMeMe. At allbeauty.com, there's something for everyone that not only suits their requirements, but budget as well!
Special Offers & FREE Gifts
allbeauty.com offers special offers on a range of products right from perfumes and cosmetics to haircare and skincare. It also offers accessories, gifts & sets to help you save loads on your purchase. Check out the award winning premium beauty accessories that makes a preferred choice of celebrities and beauty professionals worldwide. At the special offers, you get to save more than 50% on a selection of products in which you certainly find something that suits you.
Apart from the special offers, allbeauty.com also provides FREE gifts that are subject to availability and while stock lasts. It always ensures that a reasonable stock is available of the free items before its runs a free gift promotion. If you shop for something along with a free gift and if the free gift doesn't exist, allbeauty.com takes efforts in informing you about the same either during checkout or via email. Check out the Free Gifts section right away and click on Get This Gift Now to avail the free gift. You can also check Beauty Expert, He-Shi, Beauty Works Online and Me Me Me Cosmetics for similar discounts and offers.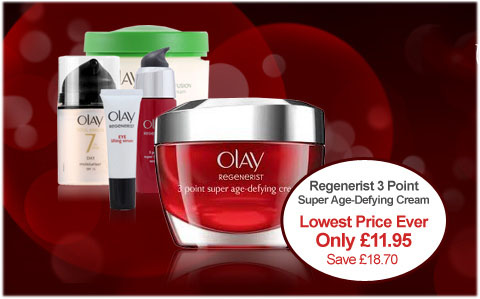 Gift Vouchers at allbeauty.com
allBeauty.com also offers gift vouchers to present your loved ones on the special occasions of their lifetime. You can buy vouchers worth up to £150 and in multiples of £5, £10, £20 or £25. Along with the voucher, you can also send a card and a gift message that suits the occasion whether birthday, anniversary, wedding and much more. Buy now and get the dispatched to nay UK postcode for a very small charge. If you need it in hurry, you can easily get them emailed to your own or the recipients address completely free of charge.
Social Media Connect
Reach Us
allbeauty.com
PO Box 66
St Peter Port
Guernsey
GY1 4BJ
Phone Number: +44 (0) 1481 811188
Fax: +44 (0) 1481 730856
E-mail: info@allbeauty.com
Contact form also available on the website.