Additional Lengths Discount Codes December 2018
Use our Additional Lengths vouchers for a wide range of products and purchase them at incredibly low prices. These Additional Lengths discount codes expire soon, so act today and save big.



---
Save up to 40% on Human Hair Extensions collection which includes stylish hair extensions. Don't miss out this amazing offer at Additional Lengths.



---
Enjoy next working day delivery for as low as £6.50 for all purchases at Additional Lengths. Check out now!



---
Get huge savings of 33% on Wrap Around Pony style wig. Search for fabulous offers at Additional Lengths.



---
Grab savings of 30% on Celebrity Inspired Beehive clip-in bun at Additional Lengths. Shop now!



---
Get 28% off I&K color ring. Hurry! This Additional Lengths special offer won't last for long.



---
Use Easiweft Hair Extension Holder to store, wash & blow-dry or style your hair extension wefts easily without the need for an extra pair of hands. Get it at Additional Lengths for a price of £19.95!



---
Get the ultimate beach bag for summer for £9.99! The waterproof canvas material bag is available at Additional Lengths in pastel pink and fuchsia, with a white detail Remi Cachet logo and white heavy duty rope straps.



---
Remi Cachet Elegance Injection Tape Hair is specifically designed to be discreet in your own natural hair. Purchase it today for £79, only at Additional Lengths!



---
Ultra Tips for £44 are a revolutionary new hair extension system that is re-usable without the need to ever re-tip the hair. Get them today at Additional Lengths!
About Additional Lengths
Additional Lengths has created a distinguished mark in the zone of professional hair care with its unique range of hair extensions, products, accessories and outstanding professional salon services. Owing to its high levels of expertise and seamless services, the team has earned an excellent reputation not just within UK, but across the world. Additional Lengths aims at not only providing its valued customers with the best range of hair extensions, wigs and accessories in its online and offline stores (situated in Stockton and Leeds City Centre), but the retailer also has an exclusive salon where all kinds of hair issues and hair loss in particular are dealt with by a team of seasoned professionals. Providing hair extension training to professional hairdressers is yet another core competence of Additional Lengths.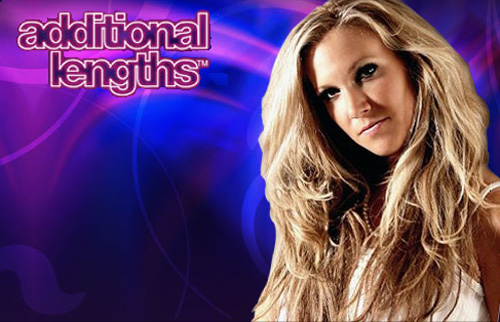 International Reach
Additional Lengths provides you with the option of international deliveries, the details of which you can check by calling their international orders helpline.
Products
Hair Extensions - Human Hair Extensions, Pre-Bonded Hair Extensions, Tape-In Hair Extensions, Clip-In Hair Extensions, Clip-In Fringes, Hair on a Wire, Feather Hair Extensions, Hair Tinsel
Wigs and Hair Pieces - Hair Pieces, Pony Tails, Clip-In Buns, Human Hair Wigs
Accessories - Mini Locks, Silicone and Micro Rings, Hair Extension Adhesives and Removers, Hair Extension Application Tools, Hair Extension Aftercare and Hair Care, Sleep-in Rollers, Instant Beehive, Hair Flairs Colour Rub, Super Million Hair, Beauty Products, Brushes and Combs, Lace Wig Accessories etc
Top Categories to Watch Out
Moroccan Oil Hair Care Range and Gift Sets
Remi Cachet Elegance Range and Cachet Elegance Weft
Hair Flairs Colour Rub
Glam Hairpieces
Human Hair Wrap Around Pony Tail
Human Hair Wrap Around Pony Tail
Featured Brands
At Additional Lengths, you are brought forth to a world where the world's most amazing hair extension, hair care and hair accessory brands are available for you. From Additional Lengths, Remi Cachet, Glam Hair, Halo Hair Extensions, Flip-In Hair, Hair Couture, Moroccan Hair, Sleep-In Rollers and Colour Wow, to Denman, Sexy Hair, Dimples, Tangle Teezer, InStyler, Lauren's Way and Trendco, you're virtually flooded with a superb variety of options!
Find your Perfect Colour Match!
Additional Lengths has established itself as the world's leading online shopping destination for Hair Products, not just on account of its impeccable products and services, but also because it has the most user-friendly website that empowers you to shop by brands, by specific categories and even by colours! The exclusive Colour Guide provides you with more than a hundred colours available exclusively for you, and guides you on choosing the one that's perfect for you. Here's a look at some of them:-
Jet Black
Natural Black
Dark Chestnut Brown
Medium Chestnut Brown
Light Golden Brown
Light Caramel Brown
Beach Blonde
Natural Ash Blonde
Platinum Blonde
Strawberry Blonde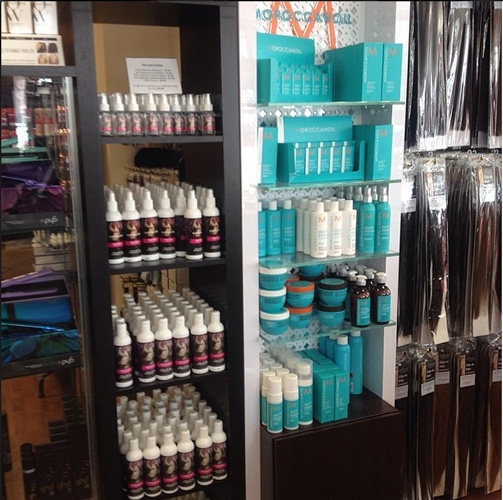 Top 3 Smashing Hot Deals
Save an astounding 15% off on your total purchase value
Avail a flat 44% discount on braided clip-in buns.
Get 40% discount on selected hair extensions.
Save 20% on Glam Hair Instant Volume Weave, Wavy Volume Clip-In, Big Volume Pony and Wavy Wrap.
Receive a 27% discount on Glam Hair Chunky Braid and Fishtail Braid
28% savings on I&K Hair Extensions
How to Use Discount Voucher
Click on the Hair Extension or Accessory you'd like to buy.
Choose a Colour and Quantity from the Drop Down Menu.
Click on 'Add to Basket' and opt to check out.
Enter your savings voucher code and click on apply.
Verify the price-reduction and proceed to pay.
This video by Additional Lengths gives you a brief demonstration on how to safely remove Remi Cachet Tape In Hair Extensions using either Oil base, or Acetone based removers.
Gift Vouchers
Additional Length Gift Vouchers are definitely amongst the most thoughtful and easy gifting options. All you need to do is purchase the e-gift voucher online, specify the recipient name and email address, and the voucher will be mailed to the recipient on the specified date. Valid for a period of 12 months, these vouchers can be used more than once till the entire balance gets used, and involve the use of a simple code for a convenient and lovely shopping experience! Check out Philosophy UK and HQ Hair for similar vouchers.
Delivery Policy
In case you're not satisfied with your purchase, Additional Lengths provides all its customers with the option of returning or exchanging products, provided that their Customer Care Department is duly informed of the same within 7 days of having received the product. Once you've registered your complaint, you can send back the product within 28 days of its initial delivery. For all cases where wrong or faulty products have been delivered, the shipping charges will be compensated by Additional Lengths.
Social Media Presence
Contact Information
Additional Lengths
Maxwells Corner
1-3 Norton Road
Stockton on Tees
TS18 2BW
United Kingdom

Customer Care: 01642 867213
E-Mail: enquiries@additionallengths.co.uk