AbeBooks Discount Codes July 2019
Use our AbeBooks vouchers for a wide range of products and purchase them at incredibly low prices. These AbeBooks discount codes expire soon, so act today and save big.
VoucherBin > Stores >

AbeBooks

:

10

Active Vouchers



---
Book lovers, here at AbeBooks search for thousands of brand new fiction, nonfiction books written by famous authors at amazing prices with up to 60% savings on them.



---
Avail free postage on purchasing used & new books online from AbeBooks where you get a choice from thousands of books. Grab the exciting deal now!



---
You can now sell unwanted or used books at AbeBooks costing from £17 (+tax) / month. Sign up & submit your application for a professional seller account.



---
In this latest sale at AbeBooks, buy new collection of textbooks with up to 50% discount. Order now and gain knowledge.



---
Check out the latest book titled "Into the Water" by Paula Hawkins, a psychological suspense novel. It costs only £6.79 at AbeBooks.



---
Purchase books written by the famous authors Hensher and Philip like "King Of The Badgers" and save 59%. Check out now!



---
Grab savings of 42% on "How To Read The Air" written by Dinaw Mengestu. Shop now for great savings.



---
Get 31% off on your purchase of "After Me Comes the Flood" written by Sarah Perry at AbeBooks. Order now and save!



---
Buy books like "Landline" by Rainbow Rowell from AbeBooks and save 15% on your order.



---
AbeBooks along with TextbookRush.com offers you a convenient Book Buyback service for your used and new books. You will receive the payment for the books sold within 3 working days after shipment is processed.
About AbeBooks
Set up in 1996, AbeBooks is now one of the most renowned online book stores that helps you locate some of the rare as well as hard to find books. After its set up, it soon transformed the second hand book business in the world, making it very popular amongst all the readers. Moreover, it also offers the books that are no longer in print. It provides thousands of new and used books from professional book sellers across the world. At present, there are more than 140 million books on sale from thousands of book sellers in over 50 countries.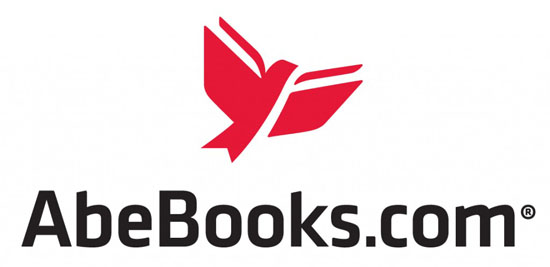 The AbeBooks store was acquired by Amazon in the year 2008 and now is a subsidiary of the multinational giant. It offers six different regional websites for the UK, North America, Germany, France, Spain and Italy. All the AbeBooks customers and users can search across the listings of different independent bookstores, which allow small as well as large players to compete with the bookselling superstores.
AbeBooks offers a great range of books ranging from the extremely common ones to the most rare ones. In addition to books, it also offers a wide range of magazines, journals, vintage photographs, audio books, paper ephemera and illustration art. AbeBooks was described as an actual internet success story along with one of the world's leading ecommerce companies at the UN World Summit.
Top 5 Amazing AbeBooks Deals
Shopping at AbeBooks is very easy, secure and safe, you just need to search for the desired book, purchase it via secure payment method and then safely checkout to complete your process. This is as simple and the bookseller directly ships it to you. Given below are a few top deals offered by AbeBooks which will help you save loads on your every purchase.
Free Postage at AbeBooks
Big Savings on Cheap Textbooks
Save Money at the Booksellers Sale
Great Deals & Bargains on Books

Usage Of Voucher Code
Shopping for various books, biographies, magazines, novels, journals, etc. is very easy and simple at AbeBooks. Follow a few steps to successfully complete your purchase –
Browse through the different sections and look for the book you want to purchase.
After you get the desired book, click on Add to Basket. Then you click on it, you will be directed to another window where you need to fill in the number of copies you want of that particular book.
Once you enter the number of copies, don't forget to enter the Voucher Code, if you have any and then click on Update.
Then you can either Continue Shopping or Proceed to Checkout.
After you proceed towards checkout, you need to Sign In – simply enter your email address and password, if you are an existing customer or else Create a New Account at AbeBooks.
After you sign in, enter the Delivery Options, fill in the Payment Details and proceed towards secure checkout.
Now, wait for your books to arrive at your home!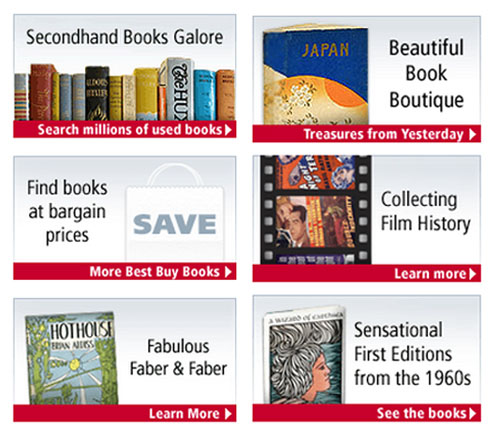 Tips For Savings at AbeBooks
There are plenty of ways in which you can save at AbeBooks, one of the most preferred one is with the help of discounts and vouchers. You just need to have an idea on what type of vouchers you can get and how to utilize them. Apart from the vouchers, you can also save loads with the current offers available on the AbeBooks website. It offers plenty of savings on various books, magazines, novels, textbooks, journals and much more. Another thing that helps you save money is free postage. Yes, you heard it right; AbeBooks provides free postage on almost all sorts of books. For similar offers and savings on Books, Music, Video you can check Scholastic and My Favourite Magazines.
Find book reviews, bookshops, top 10s, rare and beautiful books, tips for book collectors, author profiles and much more at the AbeBooks YouTube channel. Readers can get the bestsellers, collectors can find rare books, students can find new and used textbooks, and treasure hunters can find long-lost books.
Connect To Social Media
Contact Details
AbeBooks Europe GmbH
Ronsdorfer Str. 77a
40233 Düsseldorf
Germany
Contact Number: 0250 475 6013
E-mail ID: media@abebooks.com