---
---
The holiday seasons are already in full swing, and it is so easy to stray away from your regular workout routine and go on a binge eating spree. It's easy to make plans and head out with friends and family. Putting the time to exercise and working out just becomes an impasse of sorts. The last thing you will wish for yourself is piling up those extra flaps. But staying active is necessary because it can help you reduce stress, tension, and help shed those extra calories. If you are looking to find that balance, check out this post and learn how you can do time top exercise during the holidays:
1. Get up earlier:
Waking up earlier doesn't mean you have to set your alarms a full 2 hours before just to make time for some workout or a jog even. Even a 20-30 minutes workout before you begin the day is more than enough to keep you active throughout the day. This can be as simple as doing push-ups, crunches, a quick jog around the block, and even Yoga. Whatever your preference, maybe, you just need to commit half an hour or so daily to working out.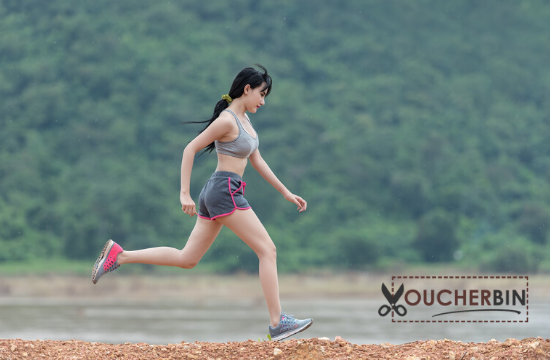 2. Get everyone involved:
It is indeed true that indulging or having a partner whilst working out acts as a motivation for you to do the same. This also makes it much easier for you to follow a routine when you know that there is someone you can rely on, and you will push each other to get going and get your workouts and exercises done. You can involve your spouse, family, and even friends in that endeavor. Whether you plan on going for a run or hitting the gym, it becomes a motivation for you not to skip it when there is someone waiting for you.
3. Set realistic expectations for yourself:
People tend to go wrong when they go about setting unrealistic goals for themselves. You can't possibly be thinking of shedding 15 pounds during the holiday season unless you plan on working out extensively. This would be quite a task to achieve, considering our laidback attitude during the holiday season. The average holiday weight gain tends to be around 1 pound only, so you need not go about planning workouts and exercises for yourself that you won't later be able to commit to. 
4. Play with the kids:
Who says you have to be burdened by extra responsibilities having small members of your family around you? Kids are active and never miss a chance to play. You, too, can maybe chip in by playing with them. Take them out for a stroll, have a quick game of hiding and seek or just take the pet to a walk with them, or even head to the playground for some time. Whatever it is you indulge in, you are bound to burn some calories and squeezing in a workout during the busy holiday season. Looking to get fitness equipment like an exercise bike for your home? Head to Sweatband.com and get an exercise bike with €400 savings. 
5. Plan your meals in advance:
This is a good idea to follow during the holiday season. It is very easy to go and head out for some comfort food or simply just order takeout. You will only be adding to your bills and of course, your weight. So, better you take an hour or two out and plan meals for you and your family in advance. You can even cook meals and make some healthy snacks right from the comfort of your home. This will also allow you quality time with your family. What you eat is also an integral part of your overall goal to keep yourself fit and keep you in check. 
6. Make a to-do list for the day:
This is an essential thing you can add to your calendar. Every day you wake up, make a list of things you need to get done for the day and make it a point to squeeze your workout routine in that. This could be as simple as a 10-20 minute routine in between you working your list. You can cross these things as you finish them daily. Needless to say, it is gratifying to see you complete each task off the list. Another way to promote exercising at home is to get some handy equipment. Now get a free exercise ball with every €300 purchase on Voucherbin. 
7. Make a workout plan:
You don't need to create a gym level workout plan and can make yourself something that you can abide by and follow diligently. Make a list of 10 exercises that you can do daily and add variations to it. This could range from squats in your exercise regime one day to jumping jacks the other. There are a plethora of exercise regimens to follow, and one could find a number of plans online for this.
So, there we have the basics of how you can make time for some exercise these holidays. The important thing to remember is to be realistic and do your best with what you have.