---
---
Summers are officially here and with it the boom of the speakers and all the music fests. A time when music fans from across the country come together to enjoy and party through days in the end. Some music fests like the likes of Glastonbury and Wireless are already sold out, but there remains no shortage of music fests playing across the UK. In this post, we will look at some of the best UK festivals to head out and enjoy your hearts out this summer:
Love Supreme:
If there is a festival that idolizes Jazz, Soul, Funk, and Blues, then Love Supreme probably stands on top of that list. This time around, the fest is taking place in Glynde Place, East Sussex with some notable names in the business showing up to perform. This includes the likes of Gladys Knight, Snarky Puppy, Kamaal Williams, Madeleine Peyroux, Chick Corea, Ms. Lauryn Hill, and many more. Love Supreme is slated from the 5th till July 7. The tickets on sale for the three-day event include with camping, without camping and single day pass.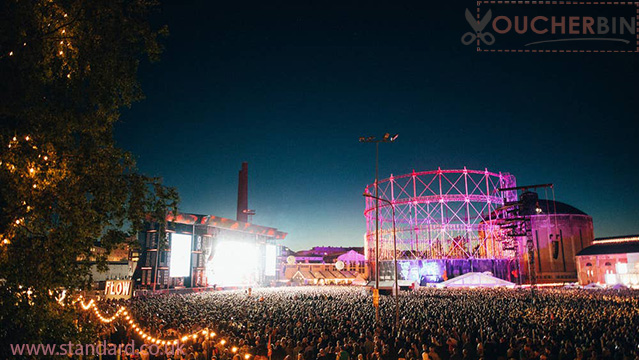 El Dorado:
If you are someone not a fan of the above fest and more into dance and disco music, then El Dorado is the festival to check out. Happening on the same dates as Love Supreme, El Dorado is marking its fourth year in glitz and all fun fair. The three-day event will be featuring almost all kinds of dance music there is out there including some UK exclusives for the fans to enjoy. Some of the line up from the event includes Andy C, Todd Terje, Romare, Shy FX, Mr. Scruff, Joey Negro, Mall Grab and many more. The tickets for the event are available on the official page of the event with three classes of tickets for patrons to choose from.
British Summer Time Hyde Park 2019:
As far as music fests in the UK go, British Summer Time Hyde Park 2019 is the only one that boasts of some of the biggest names lining up to play from July 5 to July 14. Started in 2013, the venue today has now been shifted to Finsbury Park. The line up itself is one filled with headliners in the music industry today including the likes of Robbie Williams, Josh Groban, Lionel Richie, Florence + The Machine, Stevie Wonder, Black Eyed Peas, The National, Celine Dion and Barbra Streisand who is going to be performing a European Exclusive. The tickets for the event are still available except for the opening day. Why not look your best no matter which music fest you head to? Now get 60% off on everything you shop for on Wallis.
Boomtown Fair:
Boomtown Fair is a one of a kind music festival that has a steady fan base sprawling over the years. The event this year is set at Hampshire, which is again categorized into 14 distinct areas carrying different themes and genres. Even the grounds of the festival is filled with peculiar characters that are playing different tales, and the festival goers around are encouraged to join them. Every year, the festival carries out a new chapter, and this year's chapter has already been titled as "A Radical City."  The Boomtown Fair will begin from August 7 and extend till August 11 featuring artists like Carl Cox, Patrick Topping, Groove Armada, Lauryn Hill and more. As far as accommodations go, music goers can choose between Safari huts`, Cosy Yurts and Wagons at Camp Skylark, Tickets are still on sale on the official website of Boomtown Fair.
Lovebox:
Lovebox is another big name in the music scene, attracting some of the biggest headliners in the business. Taking place only on two days including the 12th and 13th of July with names like Chance the Rapper, J Hus, LoyleCarner, Four Tet and more. One can avail one day as well as two-day tickets to the music fest. There are however restrictions on time with the concerts finishing at 10:30 pm every night. You can always head for the after party later on. Tickets for the event are available still on the website for music goers interested in getting one. Slots, however, are filling up fast. Shine out in the crowd and be a head turner everywhere you go? Avail up to 10% off on Allbeauty.com products.
Latitude:
If you are looking for a laid back family-friendly event to head out for, then better check out Latitude happening from July 18 to 21. There will be a plethora of events here, ranging from stand up comedy, children's theatre, etc. Notable names like Snow Patrol, Lana Del Ray, George Ezra will be headlining this year's event. Tickets are still available on the official Latitude website.
So, there we have a list of some of the best UK Festivals to attend this summer and enjoy. Make sure you book your tickets today.