---
---
Black Friday and Cyber Monday are two big shopping fiestas dawning upon us and everyone from retailers to consumers want to make the most out of the sale. Needless to say, even the tech domain cannot untouched with the upcoming Black Friday sale. From mobiles, tablets, laptops, LED  TV's, cameras to Fitbit's, headphones and smartwatches, the Black Friday sale 2018 is bound to be big and memorable. The Black Weekend is slated to be bigger than before with more mad deals and discounts for tech lovers to enjoy. Black Friday sales have officially gone 8% up since 2016 and this year is bound to see another increase again.
When is Black Friday?
November 23, 2018, is the date slated for Black Friday which falls immediately after the US Thanksgiving holiday. Black Friday originates from America and is completely different from the traditional winter sales in the UK.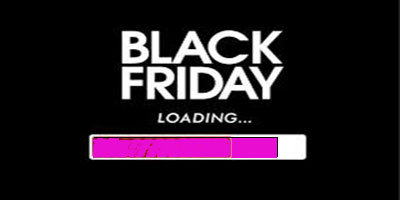 How to get the best deals?
Simply put, prepping up in advance is the key to grabbing the best Black Friday deals. There will a plethora of sites handing out good deals and the trick here is to research the items you will be needing well in advance. Make sure to prepare a shopping list and adhere to the same. It's all too easy to get sidetracked with an enormous discount on offer. Also, make it a point to check the seller's terms and conditions on their website as well as information regarding returns.
Best Tech Products to look out for this year
We have managed to compile a small list of some of the best tech products that will be on offer in the upcoming Black Friday sale:
1.iPhone XS, iPhone X and iPad 2018:
Apple products rarely ever come at discounted rates and the upcoming Black Friday is basically your chance to grab this year's recently released iPhone XS, iPhone X, and iPad. Apple is bound to offer gift cards like every year on its phones, especially last year's handsets like the iPhone 8, iPhone8 Plus and iPhone X. People looking to get their hands on these handsets can expect significant cuts. In terms of new phones, one can definitely hope for discounts on the new iPhone XS and its bigger cousin iPhone XS Max. The new phones are equipped with one of the powerful processors available on a smartphone to date with the Apple A12 Bionic Processor. With features like an OLED screen and new colors, the new Apple models are a must have. For those of you looking to invest in the iPad, now would be a good time to do so and Mobile Phones Direct is the place to start with. Check out the new deal and offers on iPhones and other cool gadgets.
2. Samsung Galaxy S9 and Samsung Note Range:
Expect a range of deals on the company's flagship model this year. The S9 is said to be the best in the class Android phone in the market today and a direct competitor to Apple. Carphone Warehouse and Mobiles.co.uk could both offer discounts on the S9 which went on sale from the start of the year. One can also expect offers on the Samsung Note range.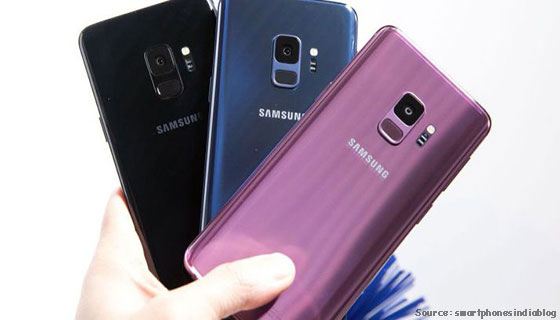 3. Amazon Kindle Oasis:
Bookworms out there are definitely in for a good time as Amazon preps up some great discounts on the Amazon Kindle range. Our recommendation amongst the range would definitely be the Oasis. It is the company's first fully waterproof Kindle and comes with a host of interesting features. People looking to upgrade their previous Kindle definitely ought to check out Amazon's Black Friday deals on the new Oasis.
4. Amazon Echo Devices, Fire TV sticks, and Fire Tablets:
It really wouldn't be much of a sale bonanza if the online giant Amazon wasn't taking part in it. Last year's Black Friday saw a heavy price cut on many of the company's flagship products and this year is bound to be more or less the same. If you are looking for smart home appliances and products for your home, now would definitely a time to do so. Expect heavy discounts on Amazon Echo Devices, Fire TV Sticks as well as Fire Tablets. The newly released Fire TV cube could also see a price drop if it manages to reached well on time before the Black Friday sale.
5. Nintendo Switch, Xbox One and PS4:
For gamers, Black Friday has always arrived as a boon and this year is bound to be no different. Sony is said to be working on the PS5 and has effectively admitted that on more than one occasion. This only means a price cut for fans of the gaming consoles.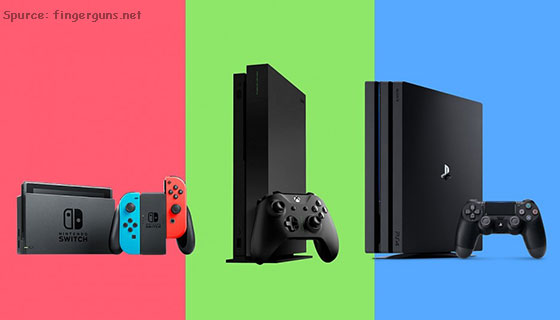 Expect some great discounts on the Nintendo Switch, Xbox One as well as the PlayStation VR headsets this Black Friday with 365 Games Vouchers. You could really get your hands on them at dirt cheap prices.
So, there we have a small list of the best Tech products that would see their prices slashed for the upcoming Black Friday sale. Make sure to get the most out of it. You can also explore stores like Gtech to grab some amazing discounts on tech products.
You can also save a few extra bucks on your favorite gadgets by using voucher codes available on Voucherbin.co.uk before you commit to a purchase.