---
---
How does a foodie's calendar feel like and look? Well, if you are heading out for any of these five food festivals that we will be telling you in a bit then, yes. You are surely in for a treat. While all we think about is music when it comes to talking fests, but in the last few years, there has been a tense surge in the number of food fests across the country. The best part is that not every food fest is the same, and each and everyone on this list has something unique and vivid to offer. So here goes:
 1. Aldeburgh Food and Drink Festival:
 If you are not a big fan of small portions, then how about just heading for three coursed adventures complete with local food and loads of fun and activities. The fest is adult and kids centric with a number of attractions for everyone regardless of their age group. These attractions will include activities like face painting, arts, and crafts session as well as cooking classes. Many big names like Maunika Gowardhan, Melissa Hemsley, Tommi Miers, Chetna Makan are already confirmed for the two-day event.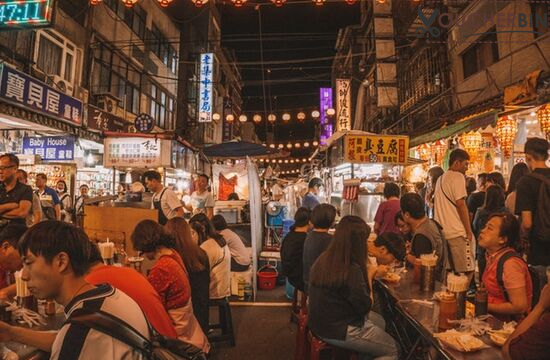 2. Taste of London:
 Taste of London has to be one of the biggest foodie events of the summers. The fest takes place in Regent Park with guests being privy to the best street food across the country. You can gorge, shop and enjoy till your heart's content and the best part of it all. There are actual culinary experts that are more than ready to indulge and interact with guests willing to learn some of their trade secrets. This year's theme was a "Wild in the City" that explored a variety of concept on sustainability, Wolfgat from South Africa that was named World Restaurant of the year was a key highlight this year making an appearance. Tickets for the fest are made available beforehand on the official site as well as some other third party websites. Looking for a stay in London for the food fest. Britannia Hotels has special offers leading up to this month.  
 3. Smoked and Uncut:
 If you are looking to chive, eat and dance to some great music then, you definitely ought to book your tickets for the Smoked and Uncut fest. The whole fest is glamour and grunge mixed together in synchronization of sorts. So, you can rest assured for homemade street food, ales, cocktails to good music delivered all in one place. Smoked and Uncut has been made famous for its large family-style pop-up restaurants featuring some of the country's best chefs doing what they do best. Look your best wherever you head out this season. Get up to 50% on Argos on a select range of clothing. 
 4. Meatopia:
 As the name suggests, Meatopia happens to be perhaps the biggest and funkiest food fests to happen in the UK. This is the kind of fest where everything right from the food to the drinks and music are on a grand scale altogether. If you are a barbecue lover, then this fest is no less than heaven with some of the best meat specialists turning up. They are bound to mesmerize with their skills cooking everything barbecued, fried as well as grilled that you can enjoy. Not forgetting to mention, the finest cuts of meat would be out there from lamb, pork, beef to seafood. This two-day fest is something that you ought to definitely sign up for. As always, you also get the chance to learn from the pitmasters themselves as they dazzle and sizzle and also teach you some of their trade tricks. Food connoisseurs from all across the country and even overseas come to take part in the two-day event. 
 5. Nyetimber Dorset Seafood Festival:
 Looking for UK's largest seafood festival? You need not go far as Nytimber Dorset Seafood Festival is here to mesmerize. The two-day fest holds more than 100 dedicated stalls for seafood and sparkling wine which is courtesy to Nyetimber. As always, the gurus in the business called the "seafood superheroes" would be gracing the two-day fest with their presence and imparting valuable knowledge. A number of appearances are also planned each year alongside cooking demonstrations for patrons to enjoy the fest. As mentioned, the tickets for the event is free, but yes, the organizers of the fest do make it a point to update the schedule of the two-day event alongside the line ups. 
 So, there we have a list of the best food festivals in the UK to book your tickets for this year. Who says being a foodie doesn't come with its perks?