---
---
Running an SMB is not a simple process. There is so much to think about, from marketing to business planning, budgeting and customer relationship management. It can reach a point where you don't feel as though there are enough hours in the day. If you want to make life easier, and to try and build on your productivity and revenue then choosing apps to help is a good idea.
You know the often quoted phrase "There's an app for that". This is the subject of many a joke, but it's also very true. There are apps out there to help with most aspects of your business. We are going to take a look at 15 of the best apps around, across three separate areas; social media, finance and customer relationship management.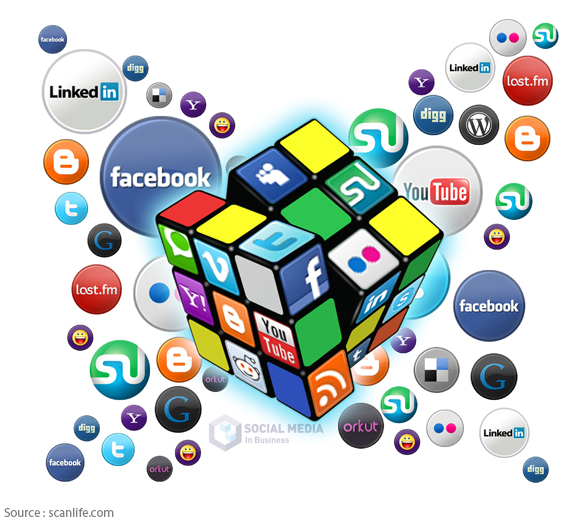 5 Apps To Help With Social Media For Business
If you are running an SMB then social media more than likely forms an essential part of your marketing strategy and is a very important means of communicating with your customer base. Here are 5 apps that you may find useful for your social media activities.
Hootsuite
Hootsuite is a known and trusted app that has been around since 2008. It has since established itself as a leader in the field and provides everything you could possibly want to run your social media marketing. You get a multi-function dashboard, the ability to schedule as you wish and the ability to share web content by just clicking a button. You can manage all of your social media accounts through Hootsuite and the analytics are excellent.
Raven
If you love SEO you will love Raven. The SEO tools offered are excellent and you can manage all of your social media content using the app. Using the impressive analytics you can see exactly where and when your business is being talked about.
North Social: Facebook for Business
For those SMB owners who prefer to concentrate their social media efforts on Facebook, North Social is prefect. You can use any one of the 18 applications provided to help manage your Facebook marketing campaigns. This solution is an excellent way of building an audience and engaging with them.
Falcon Social
Since it first appeared in 2010, Falcon Social has more than managed to hold its own. It doesn't matter which social media platform you prefer, Facebook, Twitter, Google+, Instagram, YouTube; you can manage them all using Falcon Social. You can schedule posts as you see fit and the solution comes with some excellent team collaboration tools.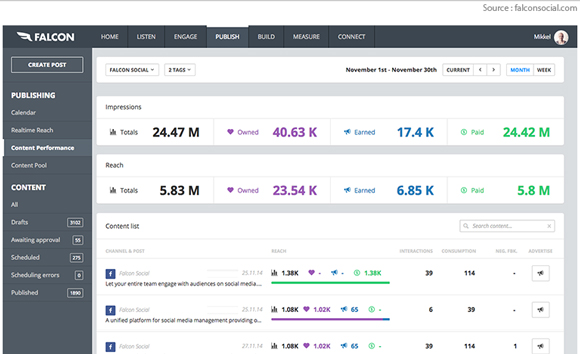 Oktopost
Oktopost is different in that it's a B2B app. It's a relatively new solution that was only created in 2012. The app is aimed at allowing the user to post multiple times at once. Although the app can be used across social media its main focus is help with managing LinkedIn functions.
5 Apps To Make Managing Finances Easier
One of the major tasks involved in running an SMB is doing the books and making sure that finances are up to date. Here are 5 apps that can make this task a lot easier.
Invoiceable.co
This has got to be one of the top choices when it comes to finance apps for business. It makes billing and invoicing so much easier for small businesses. Invoiceable.co also has the advantage of being Cloud based so you have access anywhere in the world where there is an Internet connection available. Using this app you can manage and track invoices, automate invoices and send and receive invoices on a mobile device.
Wave Accounting
Wave accounting is another Cloud based app which provides features such as the ability to accept credit card payments online, emailed invoices, payment tracking when invoices are overdue and automated late payment reminders.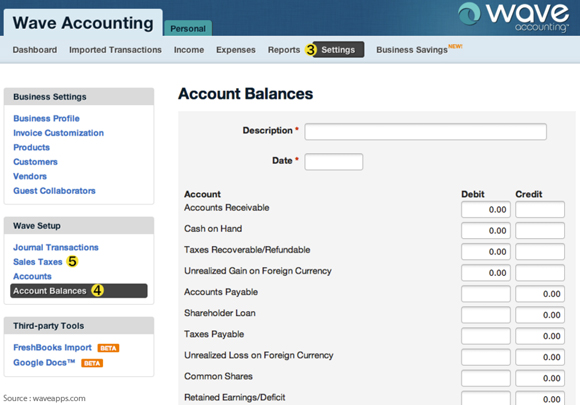 Quickbooks (Intuit)
Quickbooks is the most widely used application for small business billing and invoicing. Using this app means you can use a single dashboard to access any invoice, automate invoices, accept credit card payments, track sales and pay your employees.
FreshBooks
Using FreshBooks you benefit from the convenience of the Cloud and from excellent customer support. Features you have access to mean that you can send and receive invoices no matter where you are in the world, automate your invoices, schedule payment reminders to be issued and report expenses.
Blinksale
Blinksale is yet another billing app that is based in the Cloud. It's really simple to use and you get the benefit of features including, customisable templates, automated invoicing, production and sending of estimates and the ability to accept online payment by credit card.
5 CRM Apps That Impress
Customer Relationship Management (CRM) is the lifeblood of any SMB. If you don't have customers then you can't survive; it's as simple as that. Here are 5 apps that can revitalise your CRM.
Highrise
Highrise is basically like having a piece of paper with all of your customer information on; everything you need is in one place. Its main aim is to let you know the maximum amount about your customers. You can also use the tracking tools to track the progress of deals.
Clevertim
If you are in a hurry Clevertim is perfect. You get an overview of customer details so that you can select that email or telephone number you need. If you need any further information you are then able to drill down.
Insightly
Insightly gives you more depth of information and is designed in a very similar way to Google Apps. It fully integrates with Google. If you don't use Google you don't need to worry because it works just as well with other apps. Insightly searches for, and displays, customer social media information. It also features advanced reports.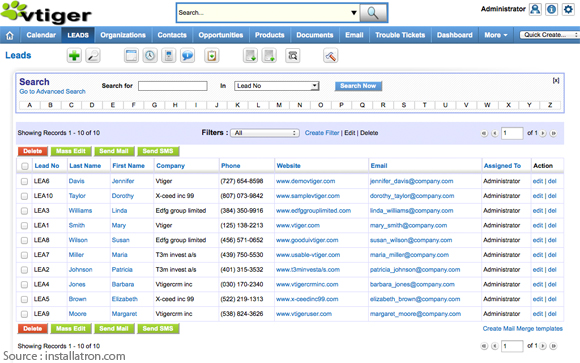 Vtiger
Vtiger manages contact information, as with other CRM apps; but it also does much more. You can manage customer interactions, build documents so customers can support themselves, use the project management tool and keep track of your team and customers.
OnePageCRM
OnePageCRM is a simple solution whereby all of your customer information is displayed on one page in the order they need to be contacted. You can then select a customer and manage their information in a separate pane that opens in front of you.
Running an SMB is hard work, so why not take a detailed look at our selection of suggested apps. You could end up making life a lot easier for yourself, and improving your business efficiency at the same time.