Waitrose Discount Codes November 2017
Use our Waitrose vouchers for a wide range of products and purchase them at incredibly low prices. These Waitrose discount codes expire soon, so act today and save big.
About Waitrose
Waitrose is a British retailer, which is mainly known for its groceries. The retailer also has a range of other products available, such as certain home goods. The retailer has a range of supermarkets across the UK, with some of the shops being little convenience stores. Waitrose currently is among the largest supermarket chains in the country.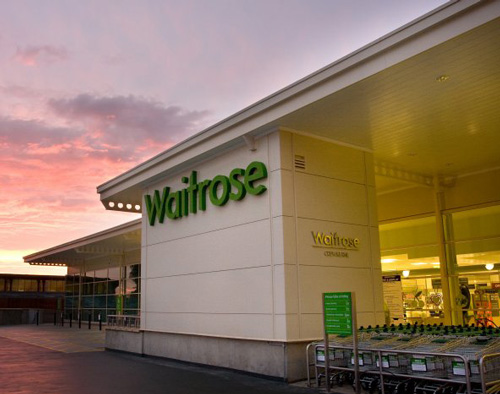 The story of Waitrose goes all the way back to 1904, when Wallace Waite, Arthur Rose and David Taylor founded a small grocery story called Waitrose. The company has since grown in size and it opened its first supermarket in Streatham, London in 1955.
The brand is focused on providing customers with quality product in convenient prices. It is focused on attracting the more middle class customers with its range of fresh and healthy ingredients.
As well as selling products on its various shops around the country, the Waitrose website also allows you to order groceries online and have them delivered to your home, at your convenience. Waitrose's parent company is the John Lewis Partnership. The British retailer is focused on home furniture and clothing.
Products Available
Although Waitrose is mainly focused on food items, their product range includes plenty of other lifestyle goods. The range of products includes:
Groceries
Anything from fresh foods to frozen goods
Special selection of quality wines
Selection of food-related gifts such as hampers
Florist
Fresh flowers and other smaller garden plants
Garden furniture and equipment
Pet products
Includes pet foods, as well as pet treats and other accessories
Household products
Includes cleaning products, as well as kitchen utensils and small decorative elements
Beauty products
Everything from dental care to skin care
Selection of common drugs
Baby products such as baby wipes and nappies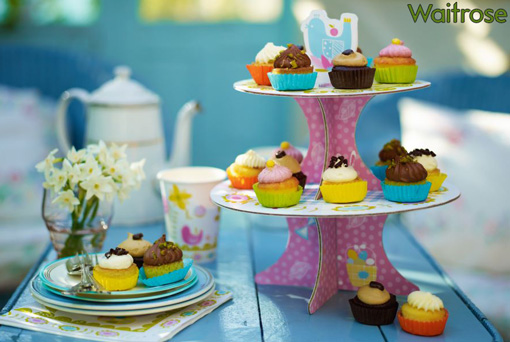 Can't Miss Offers
Waitrose has a number of offers available in-store as well as online. The biggest exclusive offers of the day include the following deals:
3 for £10 on selected barbecue, pizzas and more
3 for £10 for selected Andrex, Persil and Comfort products
Save 1/3 - Youngs Castro products
Waitrose Entertaining Didier's Passionfruit & Mango Bombe for only £14
Get free delivery offers on £60+ orders
Enjoy free click and collect on £40+ orders
Voucher Code Redemption
If you have a voucher code for Waitrose, you can save a lot more money on your shopping. Visit the website and look for the products. Shop for the products and add it to the basket. Enter the voucher code in the box provided after you visit the Order Preview page. Check whether the code is applied and the price got dropped. You can proceed to check out or continue shopping. Once done with the shopping proceed to payment and get your order confirmed.
Waitrose YouTube channel is the place to be if you want to find out new recipes and tasty food products. The channel has a great collection of videos, with recipe videos as well as introductions to new product ranges, for instance. The below video is an amazing recipe to show you how to make Rasperry Ripple Eclairs.
Popular Categories & Brands
The website promotes the following categories:
Waitrose Cellar
Waitrose Gifts
Waitrose Florist
Waitrose Garden
Waitrose Pet
Shopping on the website is easy as you can find products under the clear product categories. You can also find products based on the price and there is a great shopping guide available to help you through the process.
Featured Brands
Waitrose has a collection of the favourite British grocery and household brands. The featured brands include:
WaitroseEssential – Waitrose's own brand
Pampers
Solero
Peroni
Nestcafe
If you are looking for inspiration, either for cooking and just getting fit, the Waitrose Get Inspired section is the perfect place to visit. You can find detailed guides for creating the best garden party this summer or to help you change your diet for the better. Enjoy huge discount offers on food & drink products from branded retailers like Hello Fresh and Gousto by visiting our site.
Gift Cards
You can buy a partnership gift card to use on Waitrose. The card is purchased from the John Lewis website and it will be usable in both Waitrose and John Lewis shops or online shops.
You can buy the gift cards online or in store. The amount can be selected from readymade gift cards or you can add your preferred amount of credit on the website.
The card can either be used online or in-store. You don't have to spend the full amount at once.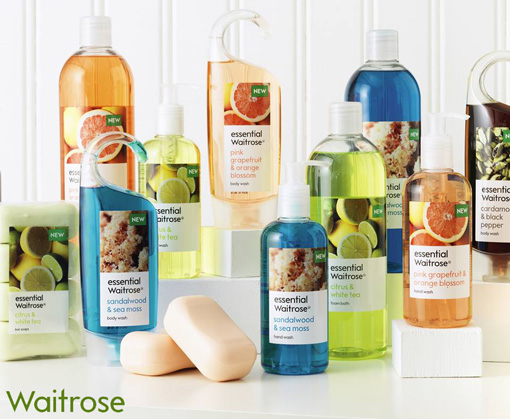 Club Card
If you love to shop at Waitrose, you should definitely apply for the Waitrose club card. The myWaitrose loyalta card is free to join and you'll collect points from each shopping trip you make at Waitrose.
Members of the loyalty club card scheme can also enter exclusive competitions and enjoy offers that are not available for others. Furthermore, you can spend your points on your Waitrose shopping.
The loyalty card is available for use on both the physical shops as well as on your online shopping.
Delivery Policy
When shopping on the website, you'll be able to book your preferred delivery date and time on the available options. Your products will then be delivered to you on the chosen day, which you can typically change 24h before the delivery as well.
If you want, you can also opt for the click and collect service.
If you spend a minimum of £60 in your shopping, you'll be able to get the delivery for free. Collections are also free, if you spend over £40.
Refund and Return Policy
You can immediately ask for a return of an item, if it is unwanted or damaged and you supply the delivery driver with the product. The item will then be refunded to you with five to seven working days.
Waitrose website only delivers to UK location and you can only use the website in English. But Waitrose shops do have international presence and you might be able to buy the products through the Waitrose worldwide website.
Customer Support
Waitrose prides itself with great customer service. You can find plenty of information on the Waitrose website, with shopping guides to help you make the most of the shopping.
If you have any food allergies or special dietary requirements, you can also find plenty of information on products that are suitable for you.
Social Media Presence
If you want to stay on top of all the latest offers and take your chance with Waitrose's competitions, you should follow the retailer on social media. Waitrose can be found on the following platforms:
Contact Details
Customer Service
Waitrose Ltd
Doncastle Road
Bracknell
Berkshire RG12 8YA
Customer Service: 0800 188 884
Email: customersupport@waitrose.co.uk