Vision Direct Discount Codes November 2017
Use our Vision Direct vouchers for a wide range of products and purchase them at incredibly low prices. These Vision Direct discount codes expire soon, so act today and save big.



---
10% off your first order from Vision Direct 10% off new customers. No Min spend. Free Delivery on orders over £49. Order before 7pm and receive them the next day.
Click to copy & open site



---
Find your ideal lense pair at Vision Direct and get up to 45% off.



---
Check out the Renu multipurpose solution pack from Vision Direct is the contact lens solution to be used by patients. This reliable pack comes for £12.99 only.



---
Perfect to carry around for short journey, the Regard Luxury Soft Lens Travel Bag is a smart pick from Vision Direct. Get it for just £14.99.



---
Featuring a quality frame and attractive animal print, the sunglasses from Vision Direct is perfect to beat the heat. Save 20% and buy these sunglasses for just £27.99.



---
For those looking for prolonged comfort try the Biotrue pack which contains two bottles of Bausch & Lomb's multi-purpose soft lens solution.



---
You will experience a notable difference wearing this comfortable pair of lenses from Direct Vison which costs just £13.99 i.e half the price in-store.



---
Now buy Brixton Retro glasses for just £4.99. Also, get next day delivery and no quibble service at Vision Direct.



---
The Everclear Eye Drops is the perfect solution for dry or irritated eyes. Buy it for just £3.99 at Direct Vision.
Click to copy & open site



---
No more intense discomfort and irritation with the unparallel solution from Vision Direct! Get the Blink Intensive Tears Vials with a pack size of 20 x 0.4ml.
About Vision Direct
How comfortable are you with your glasses? For those of us who have a need to wear glasses, a comfortable alternative remains in using contact lenses. However, their seemingly high costs means that most of us shy away from buying them without having a look properly at what they've to offer.
Contact lenses have become a very important part of the lives of all those people who have vision problems and do not like wearing glasses. Also, not to forget those who like to just put them on for fashion. And when it comes to the largest online retailer of the UK is concerned, Vision Direct is the answer to all the questions. Over the years since its foundation way back in 1998, it has specialized in the business of contact lenses, lens solutions and other different eye care products. It boasts of providing high class eye lens care services to over 700,000 customers. It buys the authentic goods from all the renowned and authorized suppliers and then passes the savings thus incurred to the customers.
Products Range
The products that Vision Direct deals in are genuine and authentic products of some leading eye care companies such as Focus Dailies, Acuvue, Air Optix, Soflens, Proclear and PureVision.
The 1 Day Acuvue Moist is the best selling product of the company. Manufactured by Johnson & Johnson, these daily disposable lenses are made up with the exclusive Lacreon Technology, and also provide great protection from the dangerous UV rays, blocking more than 80% of these radiations. It is a great product for all those who suffer from constant allergies and problem of dry eyes. A set of right and left lenses (30 lenses each) is available for £31.96.
The Focus Dailies All Day Comfort is another one of the best sellers of UK, and has been made by using the Lightstream Technology, for keeping the eyes moisturized even after many hours of wear. Manufactured by Ciba Vision, these contact lenses are available at £23.96.
Focus Dailies Toric contact lenses are especially designed keeping in mind the needs of the people suffering from astigmatism, who are both short and long-sighted. It is also a product of Ciba Vision, and costs £33.96.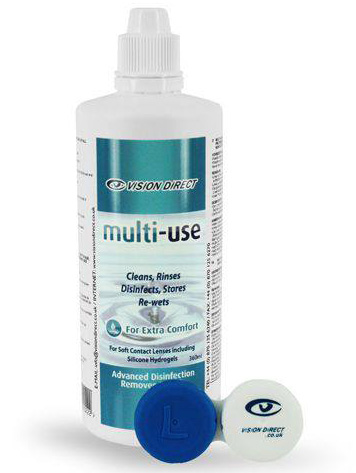 Focus Dailies Toric contact lenses are especially designed keeping in mind the needs of the people suffering from astigmatism, who are both short and long-sighted.It is also a product of Ciba Vision, and costs £33.96. You can also check out our site for updated vouchers & promotional offers on vision products like prescription glasses, designer sunglasses, contact lenses and much more from top rated sellers like Lenstore and Lensplanet.
The 1-Day Acuvue Trueye contact lenses, manufactured by Johnson & Johnson boast of being the world's first daily lenses made up of silicone hydrogel and offer the highest level of protection from UV radiations as compared to any other daily lens. A set of these lenses can be fetched for £39.96.
Amazing Deals
What do you have on offer with Vision Direct? Here is a look at few of the deals that you would absolutely love when you're visiting the site. These are just a few of the deals that you will get – there are plenty more.
Blink Contacts Bottle for £3.98
10% discount on the first order
Up to 45% off on the products
Assured Superfast Delivery for 6 days a week
No prescription required in buying from Vision Direct
Guaranteed next day delivery in UK
£5 off on the next order if you recommend Vision Direct to your friends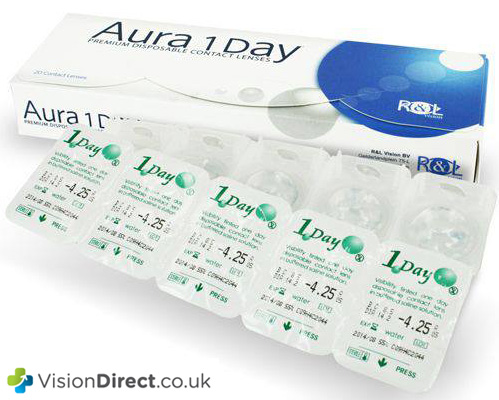 Voucher Code Redemption
Vision Direct provides a special voucher to all of its customers through which they can avail a 10% discount on their first order. To avail the discount, the following procedure need to be adopted:
Select the product that you want to buy.
Click on the View & Buy option.
Enter the details of the lens that you wish to buy, and the number of boxes that you want.
Click on the Add to Basket option.
In the basket, enter 'SURPRISE' in the Enter Promo Code option, and click apply.
The 10% discount voucher will be applied on the total value of the order. Click Proceed.
Enter your Login details if you are an existing customer. If you are a new customer, enter all the details required in the New Customer Delivery Address and after filling, click Proceed.
In the final step, select the payment mode and place your order.
Also, Vision Direct promises to give its customer a saving of up to 45% on the eye care products, when compared with the major high street outlets.
The YouTube channel of Vision Direct can be accessed, where not only the videos related to understanding the visual defects are present, but also are videos which explain astigmatism etc.
Delivery & Return Policy
For delivery in the United Kingdom, the orders are delivered on the very next day of the placing of the order. All the orders of an amount over £49 are delivered free of any delivery charge. £2.98 is charged for all other orders equal to or below £49.
As far as international delivery is concerned, Fastway delivers in Ireland at a delivery charge of £4.98 (for orders above £49) and £7.98 (for all other orders equal to or below £49). In the European Union, DHL Express and in the United States of America, the Royal Mail delivers the Vision Direct product at the same rate. In the rest of the world, DHL Express delivers at the rates of £9.98 and £12.98 for order above and below £49 respectively.
Social Media Links
Twitter: www.twitter.com/Visiondirect_UK
Facebook: www.facebook.com/www.visiondirect.co.uk
Contact Info
VisionDirect.co.uk
6 Camden High Street
London
NW1 0JH

Call: 020 7768 5000
Email: info@visiondirect.co.uk