The Fragrance Shop Discount Codes May 2017
The Fragrance Shop offers a wide range of products at incredibly low prices. These The Fragrance Shop promo codes expire soon, so don't forget to bookmark this page now.
About The Fragrance Shop
This privately owned, family run The Fragrance Shop started back in 1995 with shops in high-street locations and later the internet. Their fragrances are sourced directly from the fragrance houses themselves. So you can shop I confidence that there are no copies, grey market products or testers. Only the latest and best designer fragrances from the biggest brands.
The Fragrance Shop offers a Discovery Club where you can save up to £10 on the fragrances featured in the box. A box of fragrance samples are delivered straight to your home, female and male samples included. There is no commitment and you can cancel anytime.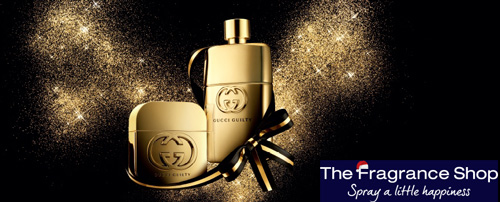 The Fragrance Shop does deliver international with more countries being added.
Fragrance Guide
The Fragrance Shop has a fantastic fragrance guide to help you learn the difference between perfume and Eau De Cologne. They can also teach you about notes and fragrance categories too.
Shopping @ The Fragrance Shop
When you shop at The Fragrance Shop you can be confident you have the best deal. As well as having free samples with your order.
Women  – Gift sets, buyer's picks, luxury and premium brands.
Men – Buyer's picks, offers, luxury brands.
New – Pre-order and coming soon, try it first, exclusives.
Beauty – Body care, face , makeup, hair care.
Brands
The Perfume Shop has all the big brands in perfume. Armani, Chanel, Dior, DKNY, Estee Lauder, Gucci, Jean Paul Gaultier, Nina Ricci, Yves Saint Laurent to name a few.
Find What You're Looking For
At The Fragrance Shop you can easily find what you need. You can go the category your want, or find the brand you want. Once in a section you can easily narrow down your search as you can refine your search by selecting the gender, price, brand, type, category, size and even scent notes. So even your struggling to choose a gift you can find the perfect scent for someone in The Fragrance Shop. Also visit FragranceX and FragranceNet.com for more latest deals on top brand perfumes.

Delivery
You can choose between standard deliveries which is free on orders over £40 or if you're in a hurry you can choose next day delivery which is free on orders over £60. You can also use their Click and Collect to over 160 stores. The Fragrance Shop overs a fantastic 90 day returns policy on all online orders.
Top Deals
Gift Set Clearance 40% off.
50% off Men's Fragrance.
Christmas Club an extra 20% of everything.
Half price on select products.
The Fragrance Shop has an Offers section where all the lasts offers can be found. Ideas for seasonal products, free gifts with purchases, try it first and better than half rice section. The Fragrance Shop can also remember all the addresses you have had gifts delivered making shopping easier. You can also create your own Wish List making sharing gift ideas easy.
Watch the full TV adverts for the perfumes like the latest Lancome – La Vie Est Belle advert at The Fragrance Shop's YouTube channel. See and spread a little fragrance of happiness.
Savings with Voucher Code
You can now save even more money when you use one of the money off vouchers at The Fragrance Shop.
Shop and add things to your basket.
When you continue to the checkout you have the option to add the voucher code and then sign in or create an account.
You can also click that it's a gift and they will put your items in gift boxes for you.
Choice your delivery options.
Add your payment details and your order is complete.
Sample Selector
Are you interested in trying out some new fragrances, but don't want to invest in a whole bottle? Then try out the sample selector at the Fragrance Shop. This feature allows you to select fragrances from a wide selection for just a low price of £3. This gives you the opportunity to try before you buy, just like you get in a store. Here is the 3 step process that you will follow when using the sample selector:
The first step is to choose the fragrances from a pre-defined list. Keep in mind that you have the ability to mix men's and women's fragrances from the selection.
Then you go to the checkout where you can confirm your order. The samples should take around 3 days to arrive, and the cost will be £3.
When you receive them you will try out the fragrances, and you can buy the full bottles by getting back the £3 that you spent on the samples.
This sample selector offered at The Fragrance Shop allows you to find a large number of new fragrances to add to your collection for a low price.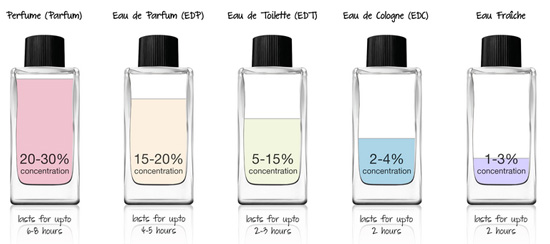 Fragrance Guide
If you are unfamiliar with buying fragrances, then the fragrance guide at The Fragrance Shop is a great place to learn how to buy. The fragrance guide is broken down into the following sections:
Fragrance concentrations: Here you will learn about the different concentrations that fragrances have, and how it determines the length of time the fragrance will last for once it has been applied.
Fragrance notes: This section explains how the different fragrances work their magic to provide the variety of smells that they do.
Fragrance categories: There are many different fragrance categories to choose from, and for that reason it can be confusing at times. This section does a great job of explaining the different categories and sub-categories on a chart. Some of the categories include water, fruit, wood and floral.
Dispersion of fragrances: This section explains a little about how the fragrances can be applied. This typically comes in two forms which is spray and splash.
Social Media Link
The Fragrance Shop Gift Cards
Perfect for those that are hard to buy for. Gift cards can be bought in nominations of £10, £20, £40, £50 and £100 and can be redeemed in stores and online. They can also be used their sister company Indulge Fragrances.
The Discovery Club
The Fragrance Shop has a Discovery Club where you can discover new fragrances. Each box costs £5 and you receive a box with samples and vouchers each quarter. There is no commitment and you can cancel at any time. You can check out online what will be in the box and its always a selection of male and female fragrances.
Contact The Fragrance Shop
Call: 0161 875 0675
Email: customerservice@thefragranceshop.co.uk
Business enquiries: 061 848 7111