About The Entertainer
The Entertainer or TheToyShop.com is one of the best hot deal sites when it comes to toys. With 30 years' experience in the retail industry, there's not much they don't know about toys. With the 92 stores in the UK and stocks of thousands of products online at The Entertainer, their offer is quite extensive showcasing a good variety of items. At The Entertainer shoppers can find:
Action toys and figures
Arts and creative play
Dolls and soft toys
Games and jigsaws
Lego and construction
Baby and pre-school
Collectables
Outdoors
Electronic and educational toys
Cars, trains and planes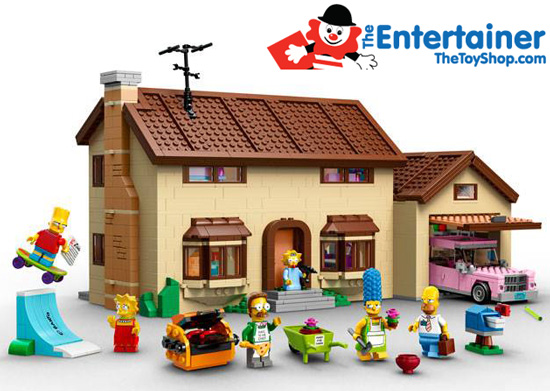 International Reach
Though The Entertainer has currently local shops only in UK, the retailer is now looking for International Franchise Partners. Additionally, shoppers from all around the world can order goods online, though delivers outside Europe, USA, Canada and Australia can take up to a month.
Top Categories to Watch Out for
At the moment the best category on The Entertainer is the Christmas Shop, where parents and kids can find numerous new toys at great bargains.
Featured Brands
When it comes to brands the site covers many popular labels in the toy industry like Lego, Barbie, Marvel, Power Rangers, Peppa Pig, The Amazing Spiderman Two and many more.
Shopping Guide
Shopping at The Entertainer is a great experience enabling users to save both time and money.  The process is fairly simple due with a lot of search and shop options. Customers can fill their basket by browsing each category. Under each section there is a sidebar allowing them to shop by price range, brand, age or gender.
Get Inspired
Right now the website offers a lot of gift ideas for the winter holidays and provides even a gift finder tool. So shoppers can rest assured they will come up with a great gift for their little ones.
Top 3 Deals
Those looking for extra savings can check out the main page where latest and hottest deals are displayed with vivid images. Deals that they should take a look at are listed in 'Cracking savings – up to 50% off' section:
£25 on Fury Boom.
Remote control vehicles up to 50% off.
Up to 25% of Little Pony.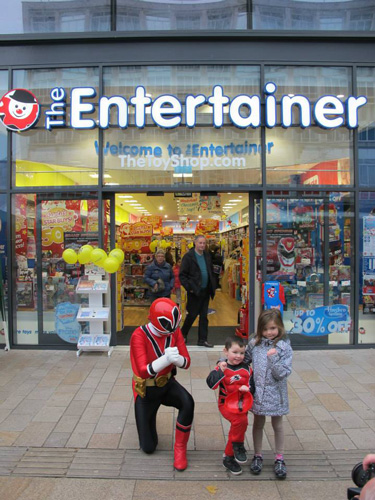 On the top of the home page, The Entertainer showcases every day a new deal offering the largest discount on site. Today's deal is up to 80% Action Packed Stocking Fillers. For similar products as well as savings, you can also check Toys R Us and Price Right Home.
Voucher Codes Usage
The site occasionally offers voucher codes to shoppers. While shopping, when you are completed adding the desired products to your bag and you proceed to checkout; you can enter the code to enjoy savings.  These just have to be entered in the 'Voucher code' field available in their shopping basket and after that continue the shopping process normally.
If searching for more visual insight on the items available on site shoppers can also check the YouTube Channel the Entertainer has set up. The last uploaded video presents Xeno Interactive Monster, an interesting toy displaying more than emotions and forty eye expressions.
Gift Cards
The Entertainer offer shoppers two type of Gift Cards- traditional ones for everybody and B2B Cards.
While the first ones are the perfect gift idea for a friend with children the second on is designed for employees. Entertainer Gift Cards are a great gift for customers and a fantastic way to reward and inspire employees.
The purchase process is also quick and easy. Clients need to pick a value for the gift card, decide if they want to send it by email or post and introduce the relevant contact details for the recipient. Additionally they can add a personal message with the gift card.
Membership Benefits
Membership benefits at The Entertainer are numerous including, regular updates on the latest deals and offers and reward programs. As such children can sign up for a Piggy Bank Card. This is a safe, fun way to learn about money, saving and budgeting for children. It is not a debit or credit card so parents don't need to worry. The card can only be spent in The Entertainer's stores (not online) and works just like a gift card for children.  Parents can also choose to put cash on this card online or in any Entertainer store.
Customer Support
Costumer services at The Entertainer can be contacted via telephone, email or directly at a local store. Additionally, the side provides a lot of details about buying online so every shopper can easily understand the process.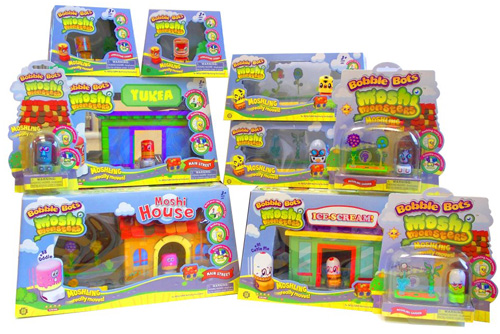 Delivery & Returns
As mentioned previously, The Entertainer delivers goods anywhere around the globe. The standard shipping period in UK lasts a couple of days while the rest of the delivers might take between 5 and 28 days, depending on clients' locations. Products can be returned and refunded and orders can be canceled. Returns are accepted within 28 days from receipt day and can be sent by post courier or at local stores. Cancelations are only possible provided that the order has not been dispatched yet.
Social Media Presence
Shoppers should also follow the site's account on social media platforms like Facebook and Twitter because they can take part in competitions or find out faster about latest arrivals and hot bargains.
Contact Info
The Entertainer
Boughton Business Park
Bell Lane
Little Chalfont
Amersham
Buckinghamshire
HP6 6GL
Phone: 0844 800 5100
Online contact form is available.