---
Grab the versatile Babyliss face and body trimmer that includes 5 interchangeable cutting head attachments for the perfect all-in-one grooming system at just £29 from Premier Men.



---
Make your fashion sense bolder with the William & Brown ¾ cargo pants from Premier Man at just £25.



---
Place an order to receive 20% off clothing, footwear and underwear only. Discount applied at checkout.



---
Spread light to your pathways with 10 White Starburst Stakelights, or put into flower beds to light up the garden. Save £3 on the same at Premier Inn.



---
The gift boxed personalised groovy water bottle can be an ideal gift for a teen on a special day of his for just £13. Check it out at Premier Inn.



---
Purchase the Single breast jacket with two-button fastening William & Brown London Tonic Suit Jacket Regular and save from £24.00 to £24.50 on the same at Premier Man.



---
Pick up the best bargain of the season with the end of season sale and get up to 50% off clothing, underwear, footwear etc at Premier Man.



---
Walk in style with the standard fit shoes from Premier Man and save more than 80% on the same. Grab the shoes starting from as low as £5.50 only.
About Premier Man
Premier Man is a wonderful online store for all who consider themselves or are considered big and tall. They offer a wide range of fashionable and affordable clothing, footwear, under garments and sportswear for men of large stature. They also have a small section for women who are also a bit on the tall side. The sizes start from small and range all the way to 5XL and for women the dress sizes start at 10 and go all the way up to 24! So if you a big boy or a big gal Premier Man might just solve your shopping issues. No more looking through endless racks of clothing and finding something perfect only to find it's not available in your size. With Premier Man, you are sure to find something you love and fit you perfectly. So, head on over to Premier Man for all your shopping needs.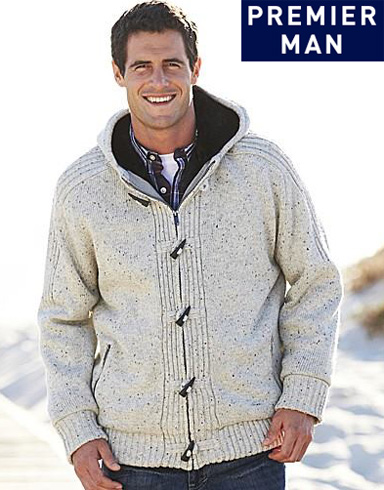 What Premier Man Sells
Premier Man sells fashion clothing, footwear and accessories to men and women who are big and tall. Some of their collection includes:
Menswear – Blazers, Chinos, Coats, Jackets, Jeans, Knit wear, Shirts, Shorts, Suits, Trousers, Sweat shirts, T-shirts and Polos.
Night wear and under wear – Boxers and trunks, Briefs, Dressing gowns, Night shirts, Onesies, Pyjamas, Shape wear,  Slippers, Socks, Thermals and Vests.
Footwear – Shoes, Boots, Trainers, Slippers, Walking and hiking shoes, Sandles and flip flops, Joggers. They also have shoes available in wide fit, extra wide fit and dual fit.
Sportswear – Sport tops, Sport shorts and joggers, Swimwear, Tracksuits, Trainers and Active wear.
Women clothing – Coats and jackets, Dresses, Footwear, Knitwear, Lingerie, Nightwear, Skirts, Sportswear, Swimwear, Tops, trousers and jeans. They also have a great selection of wide fitting footwear and non-wired bras.
Accessories for women – Handbags, Scarves, Gloves, Hats, Socks, Leg warmers, Wraps, Watches, Jewellery and Perfumes.
Accessories for men – Bags and briefcases, Belts, Wallets, Watches, Perfumes and Aftershave.
Electricals Products @ Premier Man
Premier Man brings you not only a vast collection of clothing and accessories but also high quality electrical and electronic products for your day to day needs and requirements. The online retailer offers a large collection of electrical which are divided into several sub categories. It brings to you some of the most well known and popular brands in this section and that too at affordable and fair prices. There are regular offers and discounts running on these products and you can buy them from a reduced price as compared to other electrical stores.
Categories of electrical products:
The following is a list of some of the main categories in electrical products:
Electric fires
Lighting
Lighting
Tablets, laptops and PCs
Health and Beauty
Gaming and consoles
Small appliances
iPods and headphones
TVs, sound systems and speakers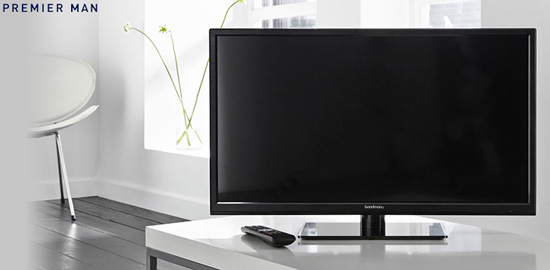 Brands of Electrical Products:
Samsung
Toshiba
Morphy Richards
Apple
Vax
Indesit
When you shop for electrical products at Premier Man, then there are many things that make your shopping experience truly amazing. You get to make your choice or narrow it down on the basis of colour, price, brand and of course the product category. This means that you can choose the preferences you have and browse through only a selected range of items. The special thing about electrical at Premier Man is that most products are rated on a scale of 5 stars which means that you can check out the rating and choose the product with a higher rating.
From floor care solutions to top rated mobile phones and from Tablets to TVs, there is nothing Premier Man doesn't sell as far as electrical and electronics are concerned this means that this retailer is a one stop destination for not only your fashion needs but also your home and office electrical requirements. By logging onto the website, you can bring home all the essentials that you need in your daily life.
You can keep adding the products to cart and pay the total amount at the time of checkout. You can pay for the electrical products through cash on delivery, debit card payment, credit card payment and other few methods.
Top 3 Deals
10% off your first order – applies to clothing, footwear and underwear!
Up to 20% off voucher codes!
Multi-buy offers such as buy 2 and get £5 off.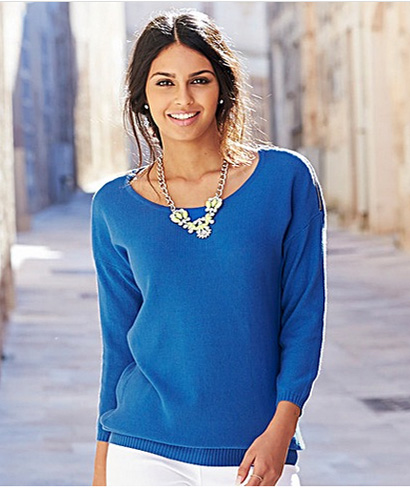 How to Redeem Your Voucher
Saving with voucher codes is easy on Premier Man, just follow these few simple steps and you will get great discounts on the already low prices at Premier Man.
Create a free account and log in to your account.
Start shopping!
Once you have selected your items, choose the colour, size and quantity and click the "Add to Bag" button.
If you are done shopping, you can click the "Continue to Checkout" button or else continue shopping.
On the checkout page you will see all the items you have selected and beneath the order summary is a little box where you can add your voucher code. Your discount will be applied immediately!
Click the "Go to Checkout" button and fill out and confirm your delivery address and billing information.
Confirm and finalize your order.
Delivery
Delivery with Premier Man is easy because you can get your items delivered to your home, your office, your friends and relatives or to your next door neighbour. Simply create and alternative delivery address online. If you are ordering by post, just write "Please deliver to" on the voucher and if you are ordering by phone, just let the advisor know where you would like your order delivered.
Premier Man also has a range of delivery options including:
Standard delivery – which takes 3–5 days.
Next day delivery.
Nominated delivery – where you can choose the time and date of your delivery.
Sunday delivery.
Direct express delivery.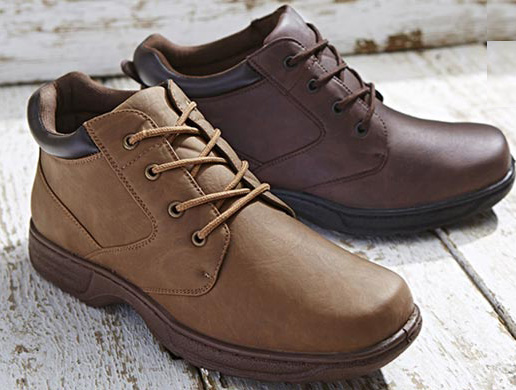 For next day, nominated and Sunday delivery, the time at which you place your order does matter. The cost of standard delivery is £2.50, which covers the cost of post and packaging on each order you place. For more such savings as well as products, take advantage of Stuarts London that offers similar variety.
Premier Man Updates
Want to keep up to date with all the new ranges, discounts and offers happening at Premier Man? Sign up for their newsletter and get great discounts on site wide products and be the first to know when a new line of clothing or shoes is up and available for purchase.
You can also like their page on Facebook and get 15% off your next order!
Contact Info
Customer Contact Centre,
23 Hunts Bank,
Manchester M3 1AX.
For enquiries: 0345 071 9018
For placing order: 0871 231 2000
Email: general.enquiries@premierman.com