---
Save up to 20% money on men's key rings available at Lily Charmed.



---
Lily Charmed offers you to purchase any products worth more than £35 and get free delivery with it.



---
At Lily Charmed, you can get gold planet, silver star and more types of lucky charms from just £13.



---
Order food & drink charm such as gold coffee bean, silver pasta bow and more from Lily Charmed at £17.



---
Grab personalised children's silver heart bracelet from Lily Charmed for £20.



---
Find the perfect anniversary gifts for your spouse from just £23 available at Lily Charmed.



---
At Lily Charmed, you can purchase graduation, birthday, Christmas and more gifts under just £25.



---
Purchase charm necklaces of women from Lily Charmed for just £28.



---
Purchase monogrammed and engraved silver women's lockets from £40, available in Lily Charmed.



---
Lily Charmed is now providing stylish and quality cufflinks for men's, pricing under just £65.
About Lily Charmed
Lily Charmed was founded in 1977 by Marcus Pearce and Lucy Lee. The company was named for Marcus daughter Lily. They specialize in handcrafting charm jewellery that is meant to be worn daily. Each package is gift wrapped in a special box and sent with a personalized card to mark each occasion. Lily Charmed is known for their outstanding customer services and support. If you should come across any difficulties in the creation, ordering, or delivery process you can contact them immediately for assistance. You will love how easy the process is. Check out the Frequently Asked Questions for clarification of chain types and materials.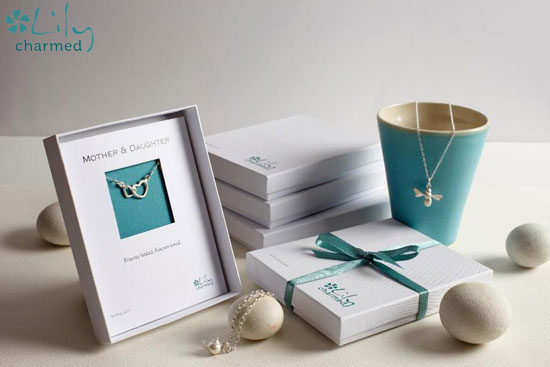 Products They Offer
Personalized gifts
Necklaces
Bracelets
Earrings
You have the option of creating a specialized gift. You begin by choosing a necklace or bracelet in either gold or silver. Next you choose your charms. You can pick anything that has special meaning for your loved one. Then you add a special message. It is then wrapped in a box, tied with a ribbon, and sent to you. There is no better way to tell someone how much they mean to you.
On the right-hand side of each page is a create your own gift widget. It will help you to begin the process of sending a personalized gift. You chose each design option for the ultimately unique gift.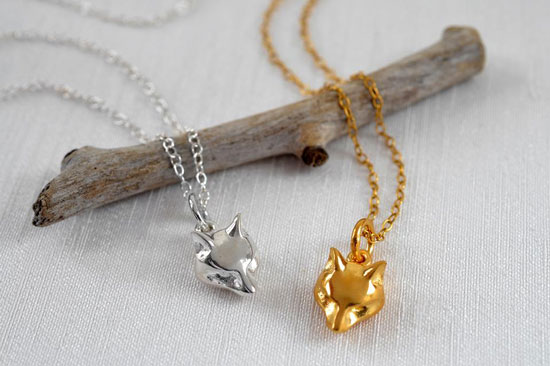 Sizzling Deals
Sterling Silver bracelet for £22
Silver cup cake charm for £7
Free UK delivery on all orders over £40
Check out top online stores and deals for huge savings on fashionable jewelry and make your loved ones feel special with exclusive gifts vouchers from The Bead Shop and Orelia.
Usage of Vouchers
To use Voucher, please follow these easy steps:
Create a free account, you can do this at checkout by clicking the sign in or sign up link.
Confirm your new account by checking your email and following the link.
Find and enter your payment option on the upper right corner.
Select use discount voucher and enter your code.
Once you push apply, your voucher amount will be deducted from your total.
Proceed with your check out by adding your credit card for any remaining balance.
Proceed to the Order Confirmation page and print your receipt. You may also have your receipt emailed to you.
Lily Charmes has a stunning YouTube channel where it regularly uploads its video about the latest product. Create your own Lily Charmed Charm Necklace or Bracelet.
Delivery Options
If you are in the United Kingdom, you can choose to have your delivery done in 1 to 4 days. Orders over 40 pounds and are within the United Kingdom have free delivery. You can choose to use Royal Mail services for tracking and tracing. Christmas deliveries and sent out within 48 of receiving them. Christmas is an extremely busy time, so please remember to put your order in early. Lily Charmed does ship overseas to Europe, America, and China. Shipping prices will vary by location. Lily Charmed uses Royal Mail's International Airsure for international deliveries. If the Royal Mail's International Airsure is not available then Royal Mail's International Signed for will be used. You will be required to sign for these packages. It can take up to one month to receive.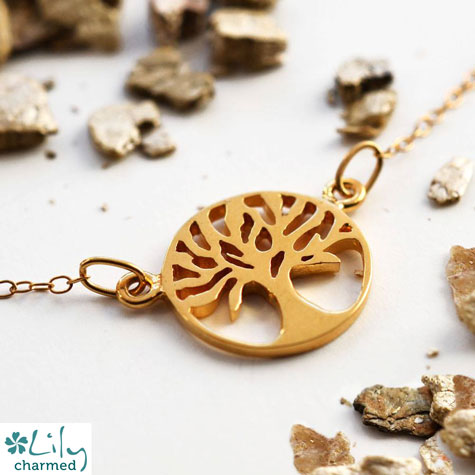 If your item does not arrive or you feel it is extremely late, Please contact Lily Charmed and they will replace your item. Please be aware that they will not take action until 15 days after dispatch for the United Kingdom and 25 days after dispatch for international orders. Orders can only be shipped to one address. Orders can be consolidated to save on delivery and shipping costs. You can also make multiple orders if you wish for each item to go to a different address. Lily Charmed will work with the customer to ensure that all their needs are met.
Return and Refund Policy
Lily Charmed checks each and every package before delivery to ensure that each order is exactly as it is supposed to be. Please contact them within 14 days of receiving your item if you would like a refund. You will need to keep the original packaging and order number. If you are returning for a refund and there is no damage, you are required to pay for shipping. There is a ten-day processing on all returns. Tax and customer based charges will not be refunded. Some personalized items that cannot be resold may not be fully refunded.
If your item is damaged, please contact Lily Charmed immediately to get the reference number. You will need your original packaging and order number. You will then need to take clear pictures of the damage. Lily Charmed will cover the costs for shipping and provide you with a replacement item at no charge to you. The packaging of a return is the responsibility of the sender. Lily Charmed cannot be held responsible for improper packaging on returns.
Social Media Links
You can keep up to date with all the latest news and charm collection by signing up for the newsletter. You can find the signup field on the bottom left of the contact page. Simply enter your email and push the sign me up button. They are also available on Facebook, Twitter, Google+, Pinterest, and Instagram. You will find the latest of each collection and special discounts on these venues.
Contact Details
Unit 23
Slough Business Park
94 Farnham Road
Slough
Berkshire
SL1 3FQ

Customer care: +44(0) 1753 424160
E-Mail: enquiries@lilycharmed.com