VoucherBin > Stores >

La Redoute

:

13

Active Vouchers


---
Get 40% off everything in this Black Friday Event at La Redoute! Includes sale items & brands.


---
Shop for plus size clothing, shoes & accessories, home & garden products and much more from La Redoute and receive free UK delivery on all order.


---
Go for online shopping at La Redoute and purchase shoes, trainers & sandals with 40% price fall. Hurry, this offer is not worth missing.


---
Purchase all types of homeware & furniture from La Redoute available with 40% savings in the Black Friday Event.


---
Shop for La Redoute and get 40% off all kid's clothing & shoes including brands & sale items. This offer won't last long.


---
La Redoute helps you to buy kids and baby products at a discount of up to 30%. Do not miss this offer as it may expire soon.


---
Receive home delivery with minimal charge of £3.99 from La Redoute.


---
Purchase clothing, accessories, shoes & lots more to get free Click & Collect service with Parcelshop at La Redoute. Enjoy this fantastic offer.


---
Get Festival ready with La Redoute's fantastic selection of stylish clothing, perfect for flaunting in the fields this summer. Shop from as minimal price as £4.50.


---
Shop at La Redoute & spread the cost of your shop over 3 months, rather than pay all in one go – and pay no interest! It's easy as 1, 2, 3!


---
Shop for slim fit cotton cigarette ankle grazer trousers from just £15 available at La Redoute.


---
Slogan Tees, Pom Poms, Tassels, Ruffles and many more. Shop the trends at La Redoute and grab great savings.


---
LEVI'S Revel DC skinny jeans having 5 pockets lifts, shapes and defines a woman's body available for £89 at La Redoute.
About La Redoute
With an emphasis on French fashion, La Redoute offers a really great selection of classic and timeless style. By providing guidance as well as great selection of products, La Redoute aim to make French fashion accessible for everybody! With this in mind, producing and supplying a collection of clothing that not only fit well but flatter your body shape are some of La Redoute's core principles. As well as their product offerings, La Redoute prides themselves on providing excellent value, so that it won't break the bank to look stylish!
Their UK site currently supplies to the UK only, but La Redoute do offer international sites, split out by country. For more information, please visit the website.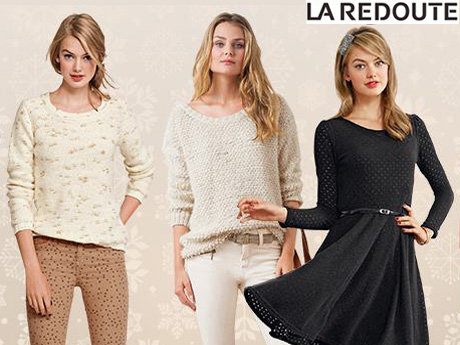 If you need a little help when it comes to sizing, La Redoute has you covered. With their size guide online, you can access the range of sizes they offer for bust, hip and waist as well as the measurements for each sizes in both centimeters and inches.
Categories & Brands
As a part of their amazing product range, La Redoute allow you to shop by categories, choosing form their most popular - Brands, Women, Shoes & Accessories, Children, Men, Plus Size, Homeware and Sale as well as many more subcategories. You are then able to shop by price within that category you're looking to browse, so that you're able to find items that are most suitable for you.
La Redoute stock a really great range of both French and International brands on site for both men and women as well as children and home. Brands featured include Mademoiselle R, Laura Clement and Softgrey as well as Converse, Levis and Nike just to name a few.
Delivery & Returns
In order to get your products safely and efficiently, La Redoute offer a great range of delivery options. You can get free postage and packing by using the Click & Collect option available on site, or standard delivery starts at just £3.99 per order as well as next day delivery being only an additional £1.99 on top of that.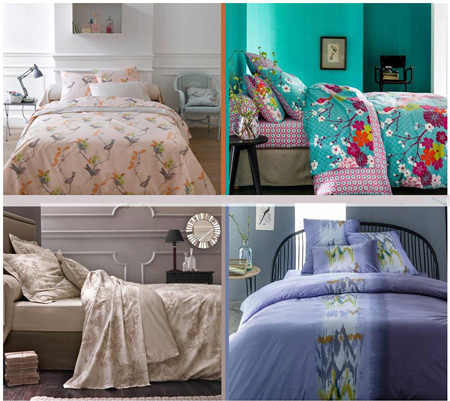 Returning items with La Redoute is really easy. If you decide that you're item(s) is not right for you, make sure you pack it back up in the condition is arrived in and return it within 14 days for a full refund or exchange. This service is even free! Just make sure you check the terms and conditions for returns on the La Redoute site to make sure your items are eligible.
Deals You Can't Miss
For a really great range of deals, you've come to the right place with La Redoute. Not only do they offer seasonal sales and discounts, but they run frequent promotions and offers for even more savings. Check out a few of their great offers available online now below.
30% off the Christmas Collection.
£15 off your first order.
Up to 60% off with the end of season sale.
Did you know La Redoute is on YouTube, you can stay up to date with their adverts, collections, news and details. Subscribe to keep up to date with their latest products, promotions and offers!
How to Save Using Codes
If you're new to saving online with discounts and deals, don't panic - it's much easier than you think to start saving today! We've put together a couple of helpful hints to make your shopping experience with La Redoute that much easier…
Browse the La Redoute site to hunt down what you're looking for.
Add all items to your bag and when you've got them all, head to the checkout.
Make sure your basket is up to date and you've got everything you need before you proceed.
Take your discount code and add it into the respective box before hitting 'apply'.
Check that your payment and delivery details have been entered correctly.
Then submit your order and await its arrival.
Lookbook From La Redoute
Everyone loves looking through fashion pictures on Instagram and trending websites. We all want to be on top of the "next best thing" and setting trends ourselves, but it can be so difficult to find the right inspiration. Even with all of the cute, filtered photos people post from all over the world, where do we draw our ideas from? La Redoute has some of the greatest inspiration from French fashion. They have all different kinds of LookBooks that are sure to catch your eye, and you can get many of these items for absolutely stunning prices. This authentic style has so much to offer, and you don't have to break the bank to make it yours as well. Take a few moments to browse through the variety of items they offer; there are options for every occasion or situation you may encounter.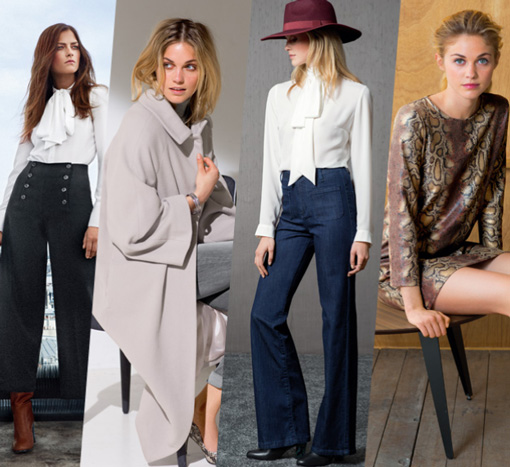 La Redoute has an assortment of collections to help inspire you as you shop. These collections include things like ideas for summer outfits and other seasons, festival wear, various occasions so that you can look your best at any important events, and ideas for outfits that fit into the latest trends. These are regularly updated so that you can stay on top of the breaking edge fashions. In addition to these collections, you can also find a set of "must-haves" that will keep you looking trendy any day of the week, without having to invest much time or money into your appearance.
You can browse designs by their top designers, or shop by keyword. hey have the tools needed to give you an easy shopping experience and inspire you to find the look that suits your mood and personality, no matter where you are or what you're doing. Now, you can have the best apparel at the best prices. Stay on top of trends, look amazing, and still stay within your budget while you do it!
Social Media Presence
Follow La Redoute on their other social platforms to stay up to date with new products, news and offers.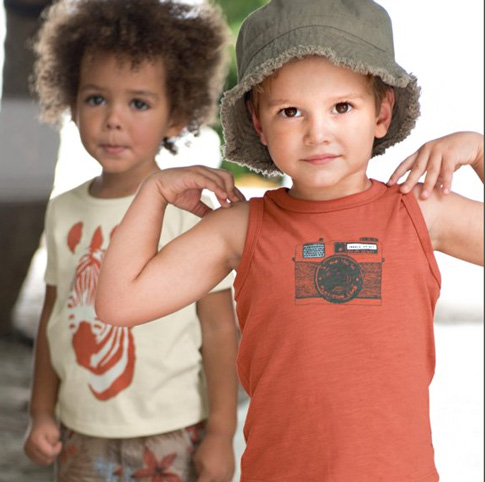 Competitions
Not only do La Redoute offer great products and service, but they also open up a fun prize draw for their customer's on a regular basis. Once you've signed up, you'll receive entry invitations that you can redeem online for your chance to win! Joules and Julipa also offer plenty of such products along with huge savings, check now.
Sister Companies
La Redoute is a part of the world's third largest retailer when it comes to home shopping. Redcats is a French based group of fashion, sport and home decor websites that have over 70 online retailers in the group.
Contact Info
  La Redoute,
2 Holdsworth Street,
Bradford,
West Yorkshire,
BD1 4AH
Telephone: 0844 842 2222
Email: Online contact form available.