About Huggler
The goal of Huggler is very simple. They aim to take your precious pictures out of the confines of your phone or your computer and have these turned into something tangible that you can cherish. Huggler are creators of endearing photo books, photo calendars, personalized greetings cards and photo diaries.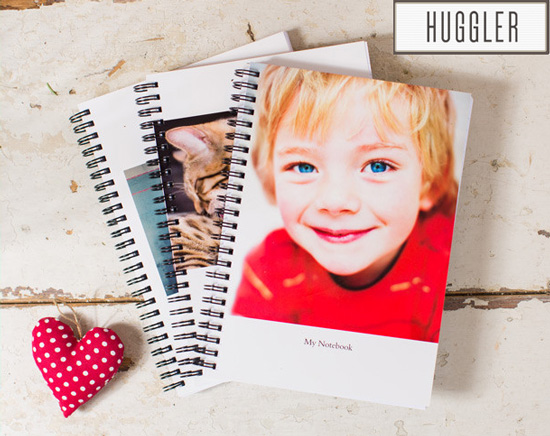 If these items are a little too elaborate for you and then you could simply ask them to make you a photo print or poster. You can also send your photos to Huggler and entrust them to keep it stored safely. The Huggler website is designed to be ultra user friendly, and you can rely on them to use state of the art specialist equipment to make your photos look even more special.
International Reach
At Huggler, photos can be sent in from any part of the world. You can also have your photo items delivered to you internationally for a fee within 7 to 10 working days. Their ability to cater to international customers is surely commendable.
Personalization
Customization is given utmost importance at Huggler. You can craft and edit your pictures the way you like. They also offer you personalized notebooks and personalized handbooks that are extremely easy to create.
Range of Products
Anything and everything related to photos and pictures can be found on Huggler.The following is a list of their products and services that you can avail.
Photobooks- Facebook Hardcover Photobook, Large Portfolio Photo Book etc.
Calendars- Slim Calendars, A4 Wall Calendars, Family Calendars and others.
Notebook and Diaries- A4 Spiral Bound Notebooks, Large Photo Diary etc.
Posters- Square Posters, Standard Posters, Large Posters and several others.
Prints- Standard Prints and Enlargement Prints.
Canvases- Premium Canvas Prints of various sizes.
Cards- Mother's Day Cards, Father's Day Cards, Christmas etc.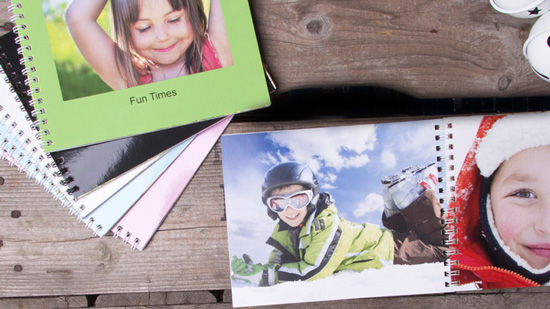 Fabulous Deals
Personalized Notebooks with Gloss Cover and Matt Paper starting from £4.99
Personalized Photobooks both Soft and Hard Covers starting from £7.99
Premium Cotton Canvas (Hand Stretched) starting from £37.99
Calendars from as low as £12.99
Usage of Voucher Code
You can buy vouchers from the Huggler website when purchasing a product. The following voucher code can be used to avail a discount.
Visit Huggler.com.
Pick the particular photo product of your choice.
Select the size, the type and the dimensions.
Insert your photo and personalize the item as you wish.
Place the order and during the checkout, apply the voucher code.
A discount will be taken into account and you can now complete the transaction.
Place your order.
To make the creation and shopping experience at Huggler more easy for you, the company has its own YouTube channel. Here you will find an informative video on how to upload photos on Huggler.
Gift Vouchers
Gift vouchers can be purchased for a number of different products at Huggler. Select the product of your choice and click on Buy Gift Voucher. Take a look at your basket before proceeding to checkout. Once the product has been created, you will have one full year to redeem your gift voucher.
Shopping Guide
Each type of product is subdivided into a number of different categories so finding your way around the Huggler website should not be much of a problem. There are graphical representations of the individual items as well, so it's hard to miss them. Once you have picked your desired item, you can start customizing it. You can always check out for discounts from retailer like AllPosters.co.uk and Snapfish at art & entertainment category on our site.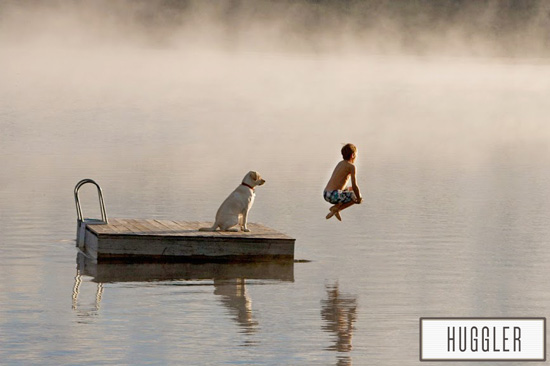 Delivery and Returns Policy
The delivery duration and fee for each and every single product is mentioned in the respective product pages. Products excluding the canvas and the personalized Christmas sacks are delivered for a fee of £3.99. If you are opting for the first class delivery, then the fee goes up to £4.99. In the case of canvas delivery, the fee charged is £6.95, £14.99 and £29.99 for UK delivery, Europe Standard Delivery and Rest of the World delivery respectively.
If customers want to return goods, they have to contact Huggler within 21 days of the receipt. Extra details may be required before a refund or replacement is granted.
Huggler on Social Media
Contact Huggler
Huggler
PO Box 38
Rue des Pres Trading Estate
St Saviour
Jersey
JE4 9NA
E-Mail: help@huggler.com