GolfOnline Discount Codes November 2017
Use our GolfOnline vouchers for a wide range of products and purchase them at incredibly low prices. These GolfOnline discount codes expire soon, so act today and save big.
VoucherBin > Stores >

GolfOnline

:

11

Active Vouchers


---
Purchase Callaway X2 hot driver with £96 off your order. Hurry up, offer valid till stock lasts!


---
The Callaway Chev Comfort Golf Shoes offer premium traction and extreme comfort. GolfOnline brings it to you with £20 reduction in price.


---
Check out this great deal where you could enjoy free delivery on purchasing sports accessories worth more than £25. Place your orders today at GolfOnline.


---
Save big this season with GolfOnline! Look out for Puma Golf T-shirt and enjoy £7 off your purchase.


---
Get SKLZ Gold Flex trainer with £5 off in this special deal. Visit GolfOnline for exciting offers.


---
Snap up these amazing deals to save £3 on Callaway Hex Warbird golf balls. Grab huge savings at GolfOnline.


---
At GolfOnline, save up to £180 on FG Tour F5 Woods. Buy driver starting from £89.


---
Purchase any new Motocaddy Lithium Trolley between 7th November and 24th December 2017 and claim a FREE Motocaddy Cart Bag worth up to £199.95.


---
For complete peace of mind GolfOnline offers a Free Returns Service for shoes and clothing items within mainland UK


---
The Cobra King OS hybrid features a larger body and face that combines to create an exceptionally versatile golf club that can be used from the tee, fairway and rough with ease. Don't spend more than £199 on the same.


---
Not sure what to buy for Christmas? Why not buy something fun without breaking the bank!
About GolfOnline
Golf is a very popular sport all around the United Kingdom. It only makes sense for people to take a look around to fine different golf products for this great hobby. Fortunately, GolfOnline has many great products for people around the UK to explore. Today you can find many great types of products here with options around to help you facilitate all your general needs as desired. The products for sale include clubs, balls, apparel and many other popular choices for your requirements.

GolfOnline was founded in 2000 as a means of supporting the sale of different golf products. The company has become so popular that it has its own physical location in London. The store was established as a link between three small golf equipment stores in the UK. Since then, the site has grown to include a full series of warehouses and an extensive variety of employees who are just as passionate and interested in golf as you are. There are more than ten thousand different products to buy on this site as well.
You can find products from all sorts of brands on the site. These include all the clubs, balls, apparel and other items that you might need. These products are designed to give you the most out of your golfing experiences.
What Products Are There?
Today you can go to the GolfOnline website to find products of all sorts. You can buy golf clubs and bags, trolleys, balls, apparel and shoes. If you name a single product relating to golf that you need then you can always find something here.
In fact, if you click on the Manufacturers section on the front page near the search box then you can find products from your favourite brands. Every major brand is available on this site.
How to Use the Site?
You can search for products by going to a section on the top part of the page and then look through individual sections. For instance, if you go to the golf club section then you can search for items based on categories like drivers, fairway woods, putters and wedges.
Also, when you get to individual sections on the site, you can search for them based on many parameters featured on the left side of the screen. For instance, if you go to the golf ball section then you can search for products based on the brand you want, the type of ball you want to use and if you are looking for balls for men, women or junior players. All products on the site are highlighted with pictures of each item while giving you plenty of descriptions of whatever you want to check out. You will also find customer reviews on select products of interest.

Discount Codes Are Available
10% off your full order
15% off orders of £100 or more
Free delivery on £25+ orders
Save £20 on Oakley mens link thinsulate jacket
Get £25 off Oakley HydroFree fleece hoodie
How to Redeem Codes
The process for redeeming codes on this site entails the following steps:
Purchase your items or the total value of items that will qualify for use with your discount code.
Continue shopping for other sports items or else proceed towards checkout.
Enter details on the delivery option you want to use.
Add the promo code or voucher code into the proper box on your shopping cart after you enter in your payment and delivery details.
Review the total value of your order to see that it matches with what you are looking to buy.
On GolfOnline YouTube channel, its beloved customers will be able to view commercials for new products, promotional videos and fan videos.
Delivery Information
You can buy items by using a MasterCard, Visa and Maestro card or through Google Checkout or PayPal. You can easily get items added to your shopping cart and then shipped to you in just a few bits.
The delivery process will entail free delivery for orders of £25. It will take five to ten business days to get your items out to your door. This is for orders on the mainland; it costs extra to ship to Northern Ireland, Jersey or the Scottish Highlands. It will cost less than £10 for shipments to be managed though. Free delivery offers are good for orders of £75 or more if you want to get them out to spots outside of the UK mainland. Golf Gear Direct provides great deals with huge discount.
You can also get deliveries to other spots in Europe for free if you spend £150 or more on your order. All orders are delivered through many prominent providers like Royal Mail and DHL.
Points Program
GolfOnline has come up with its worthy 'Points Program' which provides its customers with various ways of earning numerous points. In order to avoid fraudulent activities, the points earned are credited to the customers' account after getting strict approval from him. These points can be redeemed at anytime you wish to make a purchase. Once they have been redeemed, the respective account status will be automatically adjusted. However, you must be aware of the policy that the points earned have to be redeemed within 365 days. In case, the points remain unused for more than a year, you will unluckily miss that big opportunity of getting them redeemed and enhancing your savings. At GolfOnline, points can be earned easily by adopting different measures which are mentioned as follows:
Register Yourself
If you have not registered yourself yet at GolfOnline, create an account now and earn 200 loyalty points in return.
Making a Purchase
For offering an enriched shopping experience, GolfOnline lets its luxurious customers earn one point for every 1 pence spent. By collecting 500 points in your GolfOnline account, you are eligible for getting a discount of £5 on your next purchase. These points can also be used while shopping on the products which are already discounted.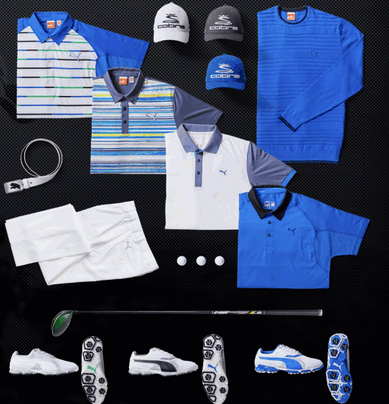 Referring your Friends
Nobody would have ever thought of inviting his friends to make a purchase and receiving loyalty points in return. Yes, you got it right. By referring any 1 friend of yours, you can have the privilege to earn 500 points straight. If your friend has made a purchase today for his favorite items from GolfOnline, 500 points will be added to your account after 30 days from now. So, don't forget to ask your friend to provide your email while making their first purchase at the time of 'Checkout'.
Reviewing Products
For every approved review, you'll be earning 25 points. The reviews can only be provided for those products which have been purchased by you in the past. You can earn up to 250 loyalty points for delivering reviews of 10 products in a single month.
Gift Vouchers & Loyalty Program
You can use the 19th Hole section of the site to get some great bits of information on all the things that you want to use. You can find this around the bottom part of the main page. This lists points on how to find different golfing products for your needs as well as how to improve upon your overall skills when playing golf. GolfOnline also offers e-gift vouchers that can be redeemed for any product available on website.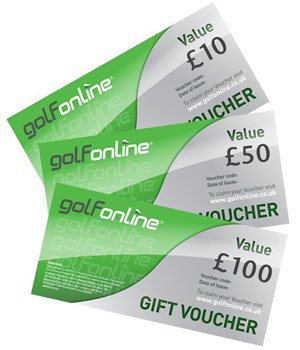 Loyalty Is Welcome
You can get loyalty points when you buy products from this site. You'll get one point for every pound you spend on the site. You will get special deals like a £5 discount on your next order after getting 500 points, for instance. You can get bonus points when you refer people to the site. You'll even get bonus points if you write reviews of the products that you order. Many additional promotions are available as well so you can get more points throughout much of the year.
Social Media
Contact Information
GolfOnline
Woodfield House
506-508 Honeypot Lane
Stanmore
Middlesex HA7 1JS

Customer Care: +44 208 951 6080
E-Mail: sales@golfonline.co.uk