About Goldsmiths
Since their first showroom opened in 1779, Goldsmiths have continued to build their brand based on tradition and experience. Still standing at that same site in Newcastle, with many more and a strong online presence, Goldsmiths are also the largest distribution network for major reputable watch brands such as Rolex, Cartier and Omega.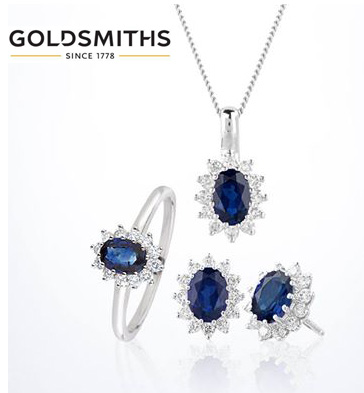 Goldsmiths still work on the same foundations that started the budding business over 230 years ago. Not only did they make the Rugby League Trophy, but Goldsmiths always put their customers first. With a complete passion for what they do, the Goldsmiths team aim to help their customers not only find items they'll love forever, but also keep them safe and well.
Products
As specialist jewellers, Goldsmiths have a fine selection of diamond jewellery, gold and silver jewellery, branded jewellery and fashion and prestige watches. Their experience and extensive knowledge ensure that they not only stock a strong range of products, but can guide and advice their customers on them too.
Top Deals for Extra Savings
If you're looking out for a great range of jewellery promotions and savings, Goldsmiths have got irresistible offers-
Save on selected 18t Gold jewellery for a limited time only.
One off price cuts with the Our Gift to You range.
Shop the sale for discounted jewellery and watches.
How to Save Using Vouchers
For a little refresh on how to save with discounts and offers online, or to learn just how to start saving today, simple follow our steps below…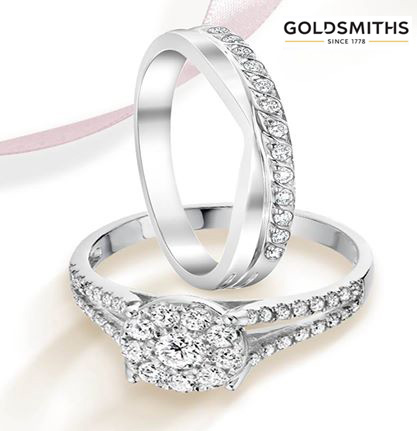 Visit the Goldsmiths website to find what you're looking for.
Add items to your basket as you go.
When you're done, take a look over your basket to make sure you've got everything.
Click through to the checkout.
At the checkout, enter your discount code and click 'apply'.
Make sure your payment and delivery information is correct.
Submit your order.
Students Discount
Goldsmiths wants folks to shop with them as early as possible. This is a must for young shoppers. All students, every single one of them, get an immediate 10% discount on their first purchase of their need to have wrist-watch. Getting to class on time could not have been made easier. Students fall in love quickly. They can spoil their loved ones with another exclusive jewellery purchase and get yet another 10% off.
Top Categories & Brands
If you're not sure what you're looking for and fancy a bit of a browse, or even if you do and you're just looking to make sure they've got you covered, the categories available at Goldsmiths will have what you need. With Diamonds, Weddings, Jewellery, Watches, Christmas, Brands and their sale, Goldsmiths have really great range of products to browse and view online.
You can also take a look at all they have to offer and browse by price as you do it, just to make sure that you're sticking to your budget.
Are you looking for a certain brand in particular? Chances are, Goldsmiths will stock them. With everything from Rolex, Rue de Rhone, Breitling, Casio, Chanel, Daniel Wellington, DKNY, Fossil, Gucci, Guess, Karen Millen, Michael Kors, TAG Heuer and many, many more, you'll have lots to choose from as you browse their online site. For more of such products as well as brands, you can also check Blue Nile.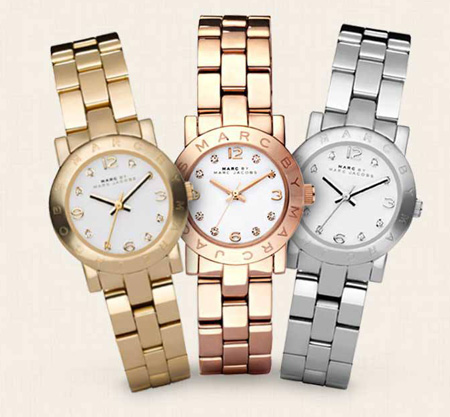 Customization
Maybe you're looking for a little something special with your jewellery shopping? If so, you might want to take a look at the engraving service that Goldsmiths offer in order to personalize the items you're looking to buy or even add an engraving to something you already have. You can find out all the information you need on their website.
Gift Cards
If you're not entirely sure what you're looking for, then why not opt for a Goldsmiths gift card instead? Available online, you can purchase a gift card in ten pound denominations from £10-£500.  The Goldsmiths gift cards have no expiry date and they can also be used online or in-store!
Service & Repairs
Goldsmiths is one of the oldest and longest running jewellery stores in the world. Through the years the UK retailer has achieved memorable milestones, such as being appointed to craft the Rugby League Trophy in Britain and, more importantly, becoming Great Britain's first stockist of the highly-prized Rolex wrist watches. Today, Goldsmiths is the largest jeweller in the UK. They have well-appointed stores in most urban towns and cities across Britain. As online retailers, Goldsmiths run the largest distribution network for Rolex, Cartier and Omega. There are a number of other leading watch brands in their elite stable.
As a long-established company with an excellent reputation, Goldsmiths prides itself on its service and repair record. This is the place to come if ever your watch needs to be repaired. You need not have bought the watch at this giant retailer. They know that at some stage in the future you will be shopping with them again. They have a premier team of jewellers standing by to help. It does not matter how old the watch is, or what style or make it is these craftsmen will be able to fix your watch.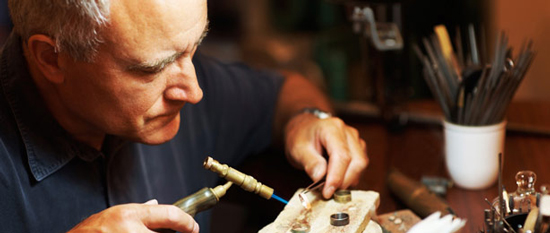 Interest Free Credits
Retailing online for a number of years, Goldsmiths offers customers special online interest-free credit. For the purposes of buying the best jewellery products that are quite pricey, this line of credit is generous and the options that Goldsmiths have given their treasured shoppers are worth exploring. But note that these credit options do not apply to products on sale or at greatly reduced discount prices. For those new to the risky ventures of credit shopping, Goldsmiths have provided a detailed guide on all considerations and procedures that need to be taken into account when applying for credit.
Delivery & Returns
When you've made your order with Goldsmiths online, you'll receive an email with all of the details. Goldsmiths are big on security so you order will not be left with a neighbour or near your door and may require a signature for items over £100 in value.
What's more, their standard delivery service is free on all orders, but if you want your item a little sooner, you can opt for their express delivery for only £5!
If you do not wish to keep your order, you can return the item in its original condition via the mail or to any Goldsmiths showrooms within 14 days for a refund or 30 days for an exchange. The only things that aren't returnable are earrings for hygiene reasons as we're sure you'll understand.
Buying Guides
Goldsmiths offer a downloadable ring sizer for those of you looking to figure out your ring size or that of a loved one. You'll also find the measurements available online for each size also.
If you're looking for a little help and guidance, don't forget you can check out their FAQs onsite as well.
Social Media Links
Facebook: https://www.facebook.com/GoldsmithsUK
Twitter: https://twitter.com/Goldsmithsuk
Pinterest: https://www.pinterest.com/goldsmithsuk/
Contact Info
Address:
Aurum House,
2 Elland Road,
Braunstone,
Leicester, LE3 1TT
Telephone: 0845 604 2320
Email: webenquiries@goldsmiths.co.uk