Ebuyer Discount Codes November 2017
Ebuyer offers a wide range of products at incredibly low prices. These Ebuyer promo codes expire soon, so don't forget to bookmark this page now.
VoucherBin > Stores >

Ebuyer

:

12

Active Vouchers



---
Follow this link to get speakers starting from £5.69 only at Ebuyer.



---
Buy headphones from £1.49 and save huge only at Ebuyer. Limited time offer!



---
Follow this link to get free delivery on selected orders only at Ebuyer.



---
Tablets available under £69.99 only at Ebuyer. Don't miss the deal.



---
Find the dropped price on every product each week! You can save up to 40% on the online shopping of Ebuyer.



---
Extra £150 off HP 250 G6 i7 Laptop 2SY44ES ebuyer.com/terms
Click to copy & open site



---
Extra £50 off HP 250 G6 i5 Laptop 2SY46ES ebuyer.com/terms
Click to copy & open site



---
HP Multi-Function Officejet Printer worth £89.99 is now available @ £69.99. Save £20 after cashback offer only at Ebuyer.



---
Save up to 35% on selected Laptops only at Ebuyer. Check it out.



---
Desktop PCs which are must needed electronic appliance at every home are available from £139.98 only at Ebuyer.



---
Whatever business you're in, choose Samsung printers available at Ebuyer with 3 year warranty and get a chance to earn up to £100.



---
Now Ebuyer is providing best deals on Android phones which no one is away from. Hurry & grab your piece from starting range of £81.99.
About Ebuyer
As the leading online electrical retailer in the UK, Ebuyer have built their reputation on product selection and service since their founding in 1999. With an initial focus of computing and providing accessible computer components, Ebuyer now stock a full range of electrical equipment from TVs and laptops to tablets and kettles! Ebuyer still work on their original philosophy - focusing on providing both customers and businesses the products they want and need when they want and need them!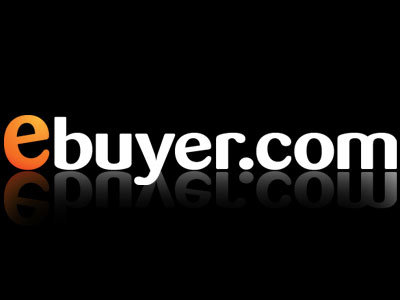 Top Categories
When you're browsing on site, you'll be glad to know that Ebuyer offer a large selection of electronics items, over 70,000 in fact, across multiple categories. Choose from Computing, Storage, Components, Peripherals, Software, TV & Entertainment, Home & Leisure, Office Supplies and Business. Ebuyer also offer a 'Featured Today' section where you can find their latest department shops and outlet shops available to browse and buy from.
Top Deals for Extra Savings
You'll also be glad to know that as well as a whole range of products and a super service, Ebuyer also offer a wide range of discounts and promotions on a daily basis as well as their seasonal sales and offers. We've pulled together a list of them below for you to click through and redeem.
Exclusive Bundle Offers - Free Mouse, USB Drive and Bag with selected devices.
Save £30 on the HP 255 G3 Laptop.
Great cashback offers on selected computer products.
Free delivery on selected products!
Don't forget to check out the daily deals section of the website where you can find great savings on a wide range of items for a limited time only! Are you on YouTube? Then you'll want to keep up to date on all things Ebuyer, including How To''s, product info and guidance as well as the latest deals and offers. Check out their latest video below where it showcase Didihome 42" LED smart TV product video.
Redeem Your Discount at Ebuyer
Are you new to saving online? If you need a little guidance in how to redeem your discount then we've got you covered. Simply follow our handy steps below.
Click through to the Ebuyer website and browse for the products you want or need.
Once you've got it, add the item(s) to your basket or bag.
When you're finished shopping, review your bag carefully before checking out.
At the checkout, find the space to enter your discount code and click 'apply'.
Check that your payment and delivery details are correct before continuing.
Finally, submit your order and you'll be finished!
Blog
Do you love to keep up to date with all product information and news as well as latest offers and promotions? Then you'll love the Ebuyer blog! Find posts on new technologies as well as new offers from Ebuyer to give you that bit of shopping inspiration you've been looking for.
Posts are even updated daily so that there is never a day where you'll be able to learn something new or steal the latest deal! PC World and Logitech UK offer related products as well as services, check out now.

Corporate Responsibility
If you are looking to buy quality products but at an astounding low prices then look no further, ebuyer is the place for you to be. Ebuyers have a range of gadgets which include tablets, headphones, desktop pcs, android phones and so much more. The price of these products are already low but Ebuyer provides you with promotional codes and offers with which you can get even more discounts. Save from £2 and go as high as £150 on these gadgets. The discounts available is a promotional offer, so hurry up before the window closes.
Ebuyer does not always concern with buying and selling, they also take their corporate responsibility very seriously. For instance, they are a pretty much green company. They have ensure all their work is environment friendly and looks to promote the growing concern for the environment. Speaking of promoting, Ebuyer is also focused on promoting technology among the people. They try to educate people regarding the technology and the benefits of using them. Furthermore, Ebuyer also believes in charitable cause. Every year they donate a decent amount of money to various organizations. They also look to create a very good work atmosphere for the workers as they strongly believe that a happy workforce is a healthy workforce.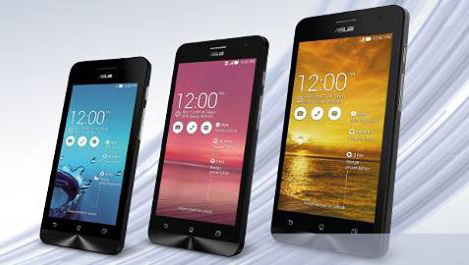 Business Benefits
The great thing about Ebuyers is their commitment to serving their customers. Not only are they providing you with the best IT equipment but they are doing so at a very reasonable price. Furthermore, they are looking to provide you with personal consultancy regarding what to buy and what items would be best suited for your needs. It's a dedicated customer service. There is no special "minimum purchase" conditions and you can have a personalized account for yourself. They will do everything they can to make your buying experience a good one.
Support and Buying Guides
Sometimes shopping alone isn't enough and Ebuyer know this. They've put together a couple of handy guides for you to review when browsing for your wanted and needed items. You'll find all of this in their Review Centre. The Review Centre is a useful service full of over 35,000 customer reviews on the Ebuyer delivery, service and overall experience.
Delivery and Returns
When you've found your perfect items, you'll want to know that you can receive your items in the time you want and at the price you want. Ebuyer offer a really great range of options for delivery starting at only £2.99 for standard delivery. You can even get items the next working day by selecting this option online! Check the website for full pricing and time frame details.
If you're item isn't quite right, there is no need to worry. You can return your order for a full refund for up to 14 days after receiving it! There are also some really great options if you find your items is damaged or faulty - so do check these out on the website.
Ebuyer on Social Media
You can also stay up to date on all things Bulk Powders, as well as their latest offers, discounts and promotions, by following them on your favourite social media channels.
Contact Ebuyer
Ebuyer (UK) Limited
Howden
East Yorkshire
DN14 7UW

Costumer Care: 0371 521 33 00
Contact form available on website.