---
Save up to 72% on Rome hotel rooms with Booking.com!


---
Use Booking.com to book your rooms in Barcelona hotel and get up to 54% discount on its standard price.


---
Now you can grab up to 51% discount on Paris hotels when you book your rooms using Booking.com!


---
Subscribe at Booking.com and get up to 50% discount on your first trip.


---
Save up to 50% this Spring! Free cancellation on most rooms. .


---
With bright rooms each with free WiFi access, a 40-inch LED TV and a private shower room, book your stay at the DoubleTree By Hilton London. Booking.com is now offering a 34% discount, when you book your stay today!


---
Reserve rooms in EA Hotel Jasmín located in Prague for just £83. Don't miss out this exclusive Booking.com offer.


---
Book your hotel stay & holiday packages anywhere & anytime through Booking.com's mobile app & get the best deals on your next trip.


---
Book ibis Styles London Kensington double rooms using Booking.com for just £89 with breakfast and free cancellation offer.


---
Booking.com offers you to make changes or cancel your booking any time without any cost in just a few clicks.
About Booking.com
It is widely recognized today that Booking.com is the industry leader when it comes to booking online trips, holidays and business journeys across the world. Every single day there are as many as 850,000 hotel bookings made via Booking.com.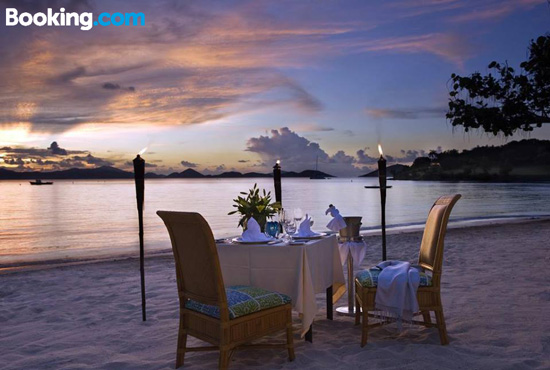 There is a wide range available on Booking.com – anything from farm stays, hotels, average hotels and top end hotels which represents the best that money can buy. With so much on offer there is enough variety to match the specifications of any customer.
The team that serves the customers of Booking.com is nearly 10,000 strong. The main benefits that customers get are very competitive prices, no reservation fees and secure bookings. If you are targeting a particular hotel in your destination city, then chances are that Booking.com has got it in its vast database.
Search Function
Your ability to find the right hotel on Booking.com will depend on how well you use the search functions to filter the hotels that are not suitable. Here is a list of the search/filter functions that you must pay attention to:
Price: you must filter out all the hotels that are out of your price range. You cannot book them because you can't afford them – so all they end up doing is taking up valuable screen space.
Star rating: the review system at Booking.com allows you to figure out the quality of a hotel by looking at the star rating. For example, if you are only interested in the top hotels, then you can filter out all the ones under a 4 star rating.
Meals: if you want breakfast to be included, then you can filter out all the hotels that do not include a breakfast with the booking.
Property type: this filter function allows you specify what type of property you want to stay at. For example, if you want to stay in a condo or guesthouse, then those options will be available.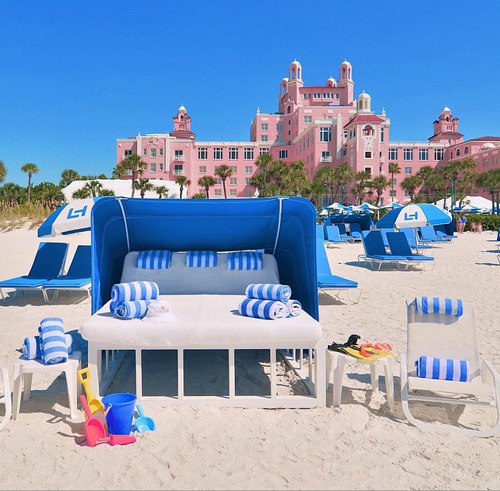 Top Deals
You can become a member of Booking.com and instantly get a 10% discount. Furthermore, once you are a member you will have access to special offers and deals that the average visitor will not. Therefore, if you regularly travel then subscribing for a membership should be a no-brainer.
Furthermore, you can view this "Find Deals" page to locate any hotel that might be offered at a discounted price in your destination city. There is an easy to use menu drop down box system that allows you to select the details of the hotel, such as number of beds and the location.
New Orchid hotel room booking for £68 for 2 nights
Standard double room @ Hotel Fuji from £75 for 2 nights
Save up to 50% on your next trip on signing up to newsletter
Live your passion by visiting places you always dreamt off with these travel vouchers from retailers like Travelodge, Hotels.com and Expedia UK.
Booking Information!
Looking for the best deals for your holiday or business travel? Then head down to the award winning website, Booking.com. You'll be sure to find anything from quality hotels to wonderful apartments in locations around the world. Whether you are looking for somewhere simple to stay during your business trip to Dubai or a luxurious location for your holiday in Mexico, the website has great offers waiting for you.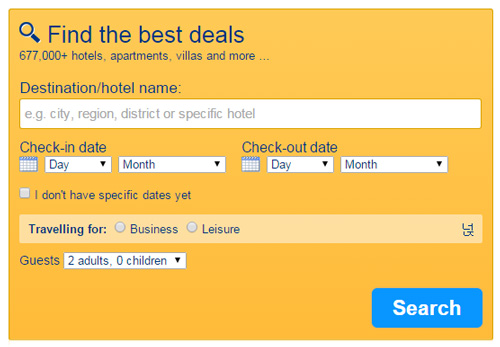 Finding the right room is very easy with the search function. You can browse offers based on whether you are looking for a hotel stay or you want to spend the night in an apartment. You can also browse the deals based on your desired destinations and the dates of your travel.
If you subscribe to the Booking.com newsletter, you'll get 50% off from your next stay! Furthermore, the website always has a stunning selection of offers available to ensure you don't need to pay yourself sick on your travels.
Some of the best deals on the website include the best resort holidays for just £100 per person. For example, you could stay at Myrtle Beach, US for just £129 per person.
Furthermore, you can find amazing hostels on the website for unbelievably low prices. Hostels from the favourite European destinations such as Saint Petersburg and Paris start from just £20 per person.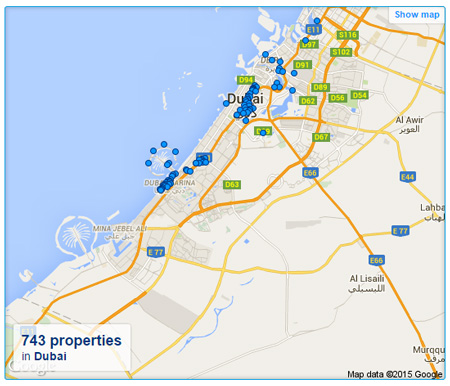 If you are looking for a bit of luxury, then Booking.com will have the location just for you. Experience Dubai or stay in the exotic Shenzhen in China.
With Booking.com, you don't need to worry about any hidden fees. The website has no additional booking fee added to the deal, so what you see is what you get. You can also get a 10% discount if you are a member of Booking.com and you can collect loyalty points to ensure you can save up money from your future travels. So there's never been a better time to book yourself a little holiday!
Voucher Code Usage
Are you having trouble applying a voucher code when making a booking? Then take a look at the following steps to help you out:
Visit Booking.com and on the home page you'll see a big yellow box that allows you to search for hotels. Enter the relevant information and begin your search.
Next you'll get a list of hotels, and choose one that suits you. You'll have to choose the number of rooms/beds that you will need specifically, and click the blue reserve button.
Next you'll need to enter your personal details to complete the reservation.
Review and book your hotel rooms.
To find out more about Booking.com check out the short video review presentation below. The review talks about the quality of the website, and how it works in general. You'll see that making a booking is a very straightforward process.
Mobile App
Find a deal nearby with Booking.com mobile app. The app gives you the flexibility to stop and explore along the way. Booking.com app can be downloaded from Google Play Store and Apple iTunes.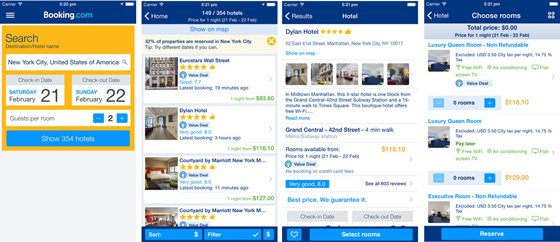 Refunds
When you reserve a hotel on Booking.com the room becomes yours – this is the definition of a reservation. However, what makes Booking.com so great is that you can cancel your reservation at any time without paying a penny for it. Therefore, you will not have to quibble over the phone regarding any issues to do with refunds.
Social Media Platform
Contact Booking.com
Booking.com
Herengracht 597
1017 CE Amsterdam
Netherlands

Customer care: +31 70 770 3884
E-Mail: customer.service@booking.com