Argos Discount Codes November 2017
Use our Argos vouchers for a wide range of products and purchase them at incredibly low prices. These Argos discount codes expire soon, so act today and save big.
About Argos
UK's second most visited retail site, Argos is an excellent hot deals website listing a wide range of good deals on a variety of products. Navigation on the website runs smoothly with a comprehensive visual outlook. With more than 35,000 general merchandise products and through the network of over 750 stores in UK and Ireland, shoppers will surely find the bargain they are looking for using the internal search engine and the categorical listings of products.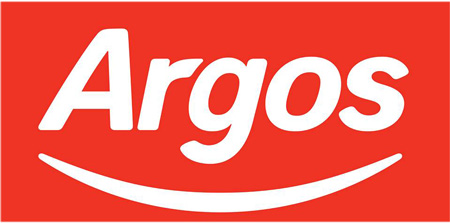 Two special features of the website are the successful Check & Reserve service and the Price & stock checker, which allows shoppers to check product prices, stock for home delivery or store pick up.
For all categorical listings, Argos offers voucher codes which can be very easily used. With the ongoing sales for major retailers such as Best Buy and the three sections allocated to hot deals, the shoppers are more than informed on major products' deals, coupons and sales.
Argos is part of Home Retail Group, considered the market leader in the home and general merchandise market. Home Retail Group also owns two other companies: Homebase, leading home enhancement retailer and Financial Services, providing credit and insurance products.
International Reach
Additionally to UK and Northern Ireland, Argos has a website in Spain. Though the retailer does not make any deliveries from mainland UK to the Channel Islands, shoppers living there can have their order delivered via a partner company - Ship2me.
Top Categories and Brands
The products on Argos are listed in nine comprehensive categories, each comprising detailed subcategories.
Technology
Home & Garden
Baby & Nursery
Toys
Sports & Leisure
Health & Beauty
Jewellery & Watches
Clothing
Gifts
Argos promotes renowned brands such as: LG, Philips, Toshiba, Panasonic, Chicco, Nike, Reebok, Yamaha, Toyota, Babyliss, Braun, Oral B, Oasis, Swarovski.
Deals, Savings, Vouchers
Argos provides any bargain hunter with various types of deals, from discounts to savings and vouchers. Even picky shoppers looking would be satisfied with sections such as Wow deals, Price cuts and What's hot. Add to that a very visually attractive slide menu with Savings options and Fantastic offers, and customers can say the nature of the site is rather unique.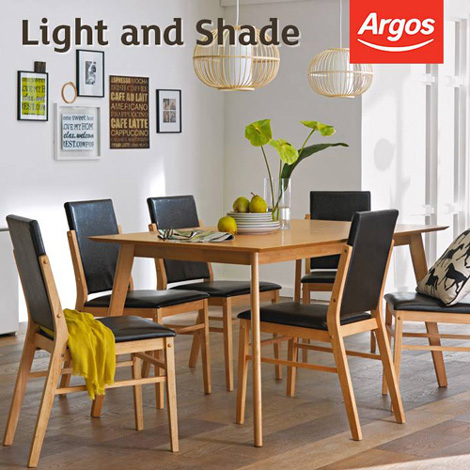 Top Deals
Wow deals on Argos are announcing the amount of money you can save (e.g.: £5, over £10, 10% etc.) and how many special offers are available for that product. Top deals examples:
Treadmills for less than half price.
Suitcases to save up to £25, bikes at half price etc.
Hair dryers, straighteners, shavers at half or less than half price.
Savings up to £30 for men and women's watches.
Voucher Codes
Voucher codes are a great way to save money on Argos. The retailer offers various voucher codes throughout the year, including free delivery voucher codes, discount codes and free gift vouchers. In order to use a voucher code, the shopper must:
Pick a product.
Add it to the trolley (by clicking the Buy or Reserve button).
You can continue shopping for more virtual malls products or else proceed to Checkout.
Select home delivery.
Enter the voucher code on the payment details page and then click Apply discount.
Proceed towards secure checkout.
Gift Vouchers & Gift Cards
These vouchers are given to shoppers who spend a specific amount of money in a specific period of time. Argos gift vouchers are available for both in-store and home delivery transactions (online or by telephone), noting that an online voucher can be redeemed only online and an in-store one can be used only in the physical Argos stores.
Argos has its own YouTube channel, constantly updated with the latest products and deals in town.
At Argos, clients can get giftcards, which come with their own greetings card and envelope, and choose a sum they would like to give. However, at present, this gift card cannot be spent online. Shoppers also have the possibility to save money by purchasing an Argos Card, which can be used in both physical stores and online. With this membership, card shoppers can first buy and pay after, or they can obtain a credit from the retailer.
Argos Mobile App

Argos also provides mobile apps for iPad, iPhone and Android, created to help bring convenience and value based approach to customers, whether they are shopping at home or on the move.
Buying Guide & Other Services
In terms of customer support, Argos provides detailed information about how shoppers can buy and receive their products. The information is given for each category and subcategory. Also, there is the possibility of a free delivery for certain items.
With the Price and stock checker, shoppers can track the status of their desired products and orders. The site offers customersupport services online, over the telephone and even by post.
The return and refund policy is generous and easy to understand, with products having a 30 day money back guarantee. Also, shoppers can cancel their order anytime from placing the order up to the end of a period, 14 days after they take possession of the goods.
Social Media Links
Argos is active on Facebook, Twitter and Google+, displaying via social media deals and weekly offers alongside latest arrivals. Shoppers can also subscribe to the retailer's newsletter for constant updates on prices, new items and special offers.
Contact Information
Argos Limited
Avebury
489-499 Avebury Boulevard
Milton Keynes
Buckinghamshire
MK9 2NW

Store Enquiries: 0345 640 3030
Contact Form Available on Website